BEFORE YOU GO...
Check how Shufti Pro can verify your customers within seconds
Request Demo
No thanks
Biometric consent verification is a unique solution from Shufti Pro that enables businesses and companies from across the globe to use identity verification services in an improved manner. It not only enhances the lookout for users with fake credentials but also acts as an effective shield against those smarter scammers who have the practical expertise to easily fool simple verification processes. This innovative verification solution incorporates various other authentication processes such as facial verification, document verification, and handwritten note verification. There are more than one reasons that make it an ideal verification process for any business, regardless of their country of origin or business category. Some of them are explained below:
Multiple Use Cases of Biometric Consent Verification
Biometric consent verification works perfectly fine for different use cases depending upon the verification needs of Shufti Pro customers. As it has the ability to verify not only customized identity documents (employee cards etc.) but handwritten notes as well, it provides the distinctive ability to its customers to verify end-users with individualistic traits like a handwritten note stating time and date at which a  verification is being performed. A bank can authenticate a transaction above a state limit, by asking the account holder to show their face and identity document in their webcam.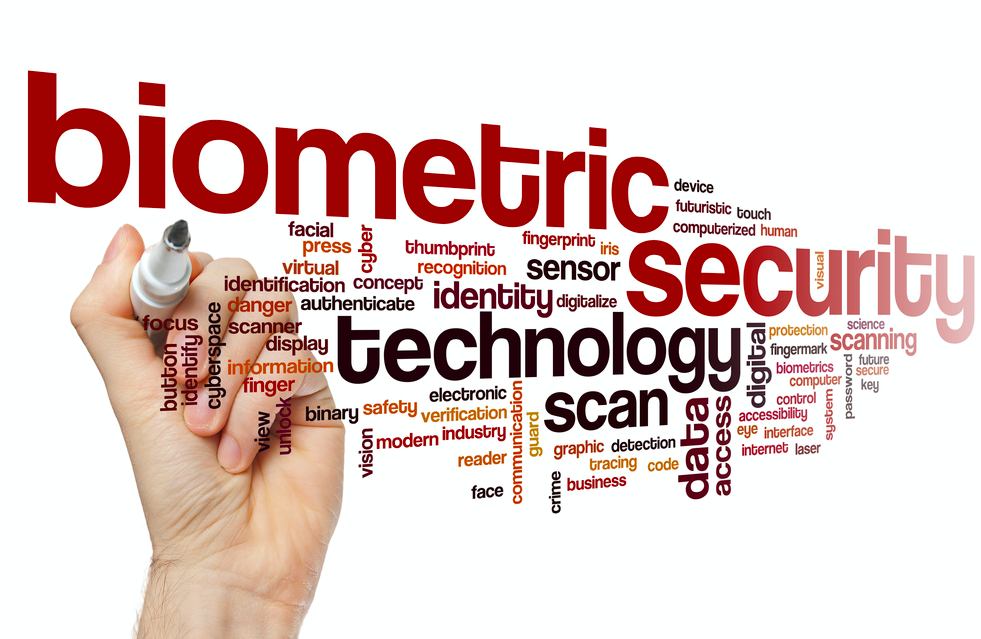 Tailored to your needs
Shufti Pro has always ensured ease of use for its customers and end-users. All of its services offer support for multiple document formats and even there are different verification modes. For example, document verification solution from Shufti Pro can also be used for country restrict feature, age verification, and Gender verification. Same is the case with Biometric consent verification solution. It is available both in onsite as well as offsite verification mode. It means that Shufti Pro can collect verification data directly from end-user and return verification results to both end-user and its customers, or its customers can send the already collected verification data to Shufti Pro for authentication. Either way, Shufti Pro will perform effortlessly, to the best of its abilities.
Flexible Pricing
Shufti Pro is not only enthusiastic about developing top-notch identity verification solutions for its customers but we also make sure that they are available at the right price to our customers. Shufti Pro offers startup, enterprise and premium pricing packages to its customers. These packages are designed in a way to provide right value for spent money to Shufti Pro customers, depending on their verification volume. After paying one time set up fee, Shufti Pro customers will have to pay for only the verifications that they have performed. There is no minimum limit of monthly or yearly verifications that Shufti Pro customers must pay for. They can choose a monetary amount and afterward, they will be billed accordingly from Shufti Pro back office, whenever they perform a biometric consent verification or any other verification service from service suite of Shufti Pro.
Real-Time Verification Results
Shufti Pro has developed an automated system of identity verification that can provide real-time verification results to its customer. This was made possible to remove hurdles from customer registration process without compromising on the authenticity of incoming users. Not only the procedure to verify a person's identity by Shufti Pro is lightning fast but the credential collection process only takes 30-60 seconds.
Universal Coverage
Shufti Pro is well known in the KYC industry because of its global availability and ability to verify every one on the planet Earth. It covers over 190 countries and can verify all the official documents from all of these countries including identity documents, driving licenses and passports.  It also supports over 150 official languages enabling it to perform identity verification services much more easily for varied identity documents and even those printed in native languages.
Biometric consent verification from Shufti Pro also has a similar global presence. Broad language support is also available for handwritten note verification, offering to identify and verify customized text in major global languages such as English, spanish, french and italian.
Technologically Advanced Solution
Biometric consent verification, and for that all other services from Shufti Pro, are developed using modern age technolgies such as Artificial Intelligence, Machine Learning Algorithims, OCR technology for data extractions and to make verifications fully error free human intelligence is also utilised. OCR based extractions are especially useful in case of Biometric consent verificaiton as they can extract credentials from any customized identity document as well as customized text from handwritten note.
Shufti Pro has envisioned to make online marketplace free of identity theft, online fraud, and digital scams. This new biometric consent verification solution from Shufti Pro is an ideal way to reduce digital risk from any online venture. With a free trial version available to check the performance standards of this ingenious product, it is really worth your time and business interest to check this identity verification system that even offers hassle-free integration with pre-existing mobile applications, online channels, and web platforms.
Recommended For You: