BEFORE YOU GO...
Check how Shufti Pro can verify your customers within seconds
Request Demo
No thanks
KYC services play a vital role in conducting an ICO in more than one way. They can make the entire process transparent and can boost the credibility of the company intending to hold that ICO. Digital KYC services also assist the organizers to blacklist individuals that can pose financial crime risk for the initial offering.
More and more ICOs are raising funds and a culture of trust is being built between investors and blockchain based ventures conducting these ICOs. This trust is depicted by huge sums of money raised by ICOs belonging to different categories of technology. Here are the top 5 categories, number of ICOs belonging to these ICOs and total amount of money raised by these ICOs for a successful launch of their venture

                                                                                                                    Source: ICOBench
Here are some of the detailed reasons why every ICO must involve a trustworthy KYC service provider like Shufti Pro.
Regulatory Compliance
ICOs are attracting huge interest from regulators of financial world. They are interested that who are the people showing interest in these ICOs and what is the source of their wealth that assist them in making investment in these ICOs. In the hindsight, this interest is not entirely ill-placed. ICOs and cryptocurrency has been attracting lot of criminal elements to transfer their funds from one corner of the world to another. Then there is the case of money-laundering activities being done under the guise of cryptocurrency by several individuals.Involving services of a 3rd party KYC services provider can enable ICOs to offset heat from financial regulators
Actually Know Your Customers
KYC services are like bouncers at the front door of a club. You only allow those customers that are actually going to spend money in your ICO and are genuinely interested in buying a monetary interest in your investment venture. Digital KYC Services will also help reduce the risks by customizing screening criteria, so that you can be specific in eliminating financial risk persons from your ICO. This will help you safeguard the reputation of your up-and-coming venture.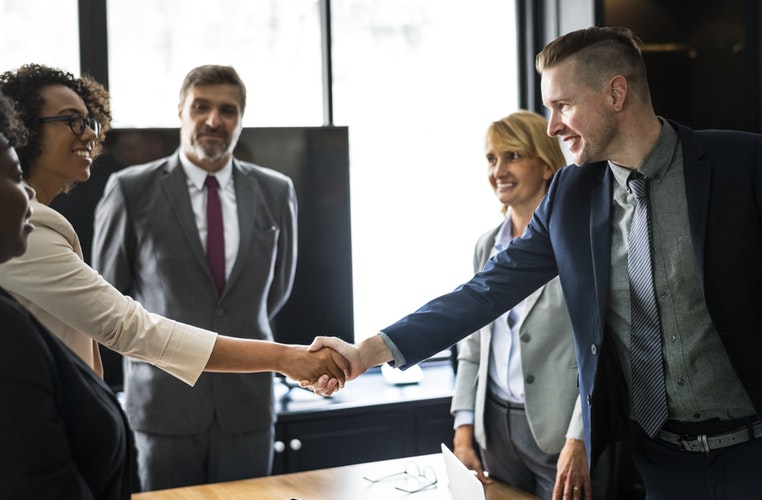 Reliability and Credibility
When KYC Services are integrated in an ICO, it helps the offering entity to earn reliability and credibility among its future investors. They consider the company to be serious in performing a transparent initial offering. After all, appearances have a lot to do with the popularity and credibility of a venture like ICO. Volatility of cryptocurrency has already created lot of doubts about such ventures but when a company employs technology like KYC to ensure an indisputable offering, it will benefit from it in longer run as well. Pumping and dumping phenomenon can surely be reduced by this risk mitigation process, resulting in better ROI for investors who trusted the potential of your product at the time of ICO.
Legitimate Funding
Next generation technologies like KYC combined with AML Compliance, as provided by Shufti Pro, will give full trail of the funds collected by any ICO. Regulators will be answered aptly about the funds raised by your venture and thorough background checks will help you screen out persons, entities and companies that pose financial risk for your ICO. Shufti Pro has a databank comprising of 1000 whitelists and 3000 databases that is updated every 14 minutes. This huge databank is used to perform background checks for AML compliance that will help reduce the risk of regulatory scrutiny.
How Shufti Pro can Help with KYC for ICOs?
KYC for ICOs solutions are offered by Shufti Pro with a lot of room for flexibility. Simple ID verification can be availed to ensure that users with only authentic official IDs are allowed to participate in an ICO process. Shufti Pro can validate official identity documents issued by more than 225+ countries and published in 150+ official languages. Shufti Pro also has the ability to perform ID verification using OCR technology with its InstantCapture solution. In this identity verification solution, personal information of a potential investor are scanned directly from their official identity document and is then automatically uploaded in to the verification form, that is forwarded to Shufti Pro for authentication after formal approval from end-user.
There are many features and aspects of KYC for ICOs solution from Shufti Pro that demand that you seriously consider integrating it with your upcoming ICO. Some of these features are:
Proof of Verification

Available in 225+ countries

Restful API and mobile SDKs for integration

Multiple Verification formats

Pay as you go pricing feature

No minimum verification volume
Looking at all the above features, a strong case be built not only around the advantages of ID verification but also Shufti Pro being the preferred choice for identity verification services.