BEFORE YOU GO...
Check how Shufti Pro can verify your customers within seconds
Request Demo
No thanks
Despite the fact that modern ridesharing has only been operating for approximately a decade, it has quickly become a popular and handy alternative to public transportation. In many circumstances, ridesharing is the only accessible means of transportation for citizens not owning vehicles. While there are multiple advantages, it does have negative aspects too.
It makes no difference how many five-star rides a driver or passenger has experienced when there are underlying risks riding with an unverified stranger. Ridesharing has been costly due to past cases of crime, violence, and the present risk of COVID-19. 1,164 cases of fatal assaults were reported in 2018, however, the number of cases are still increasing. These instances make it more crucial than ever to protect customers from the dangers imposed by ride-sharing businesses and to understand the best ways to do so.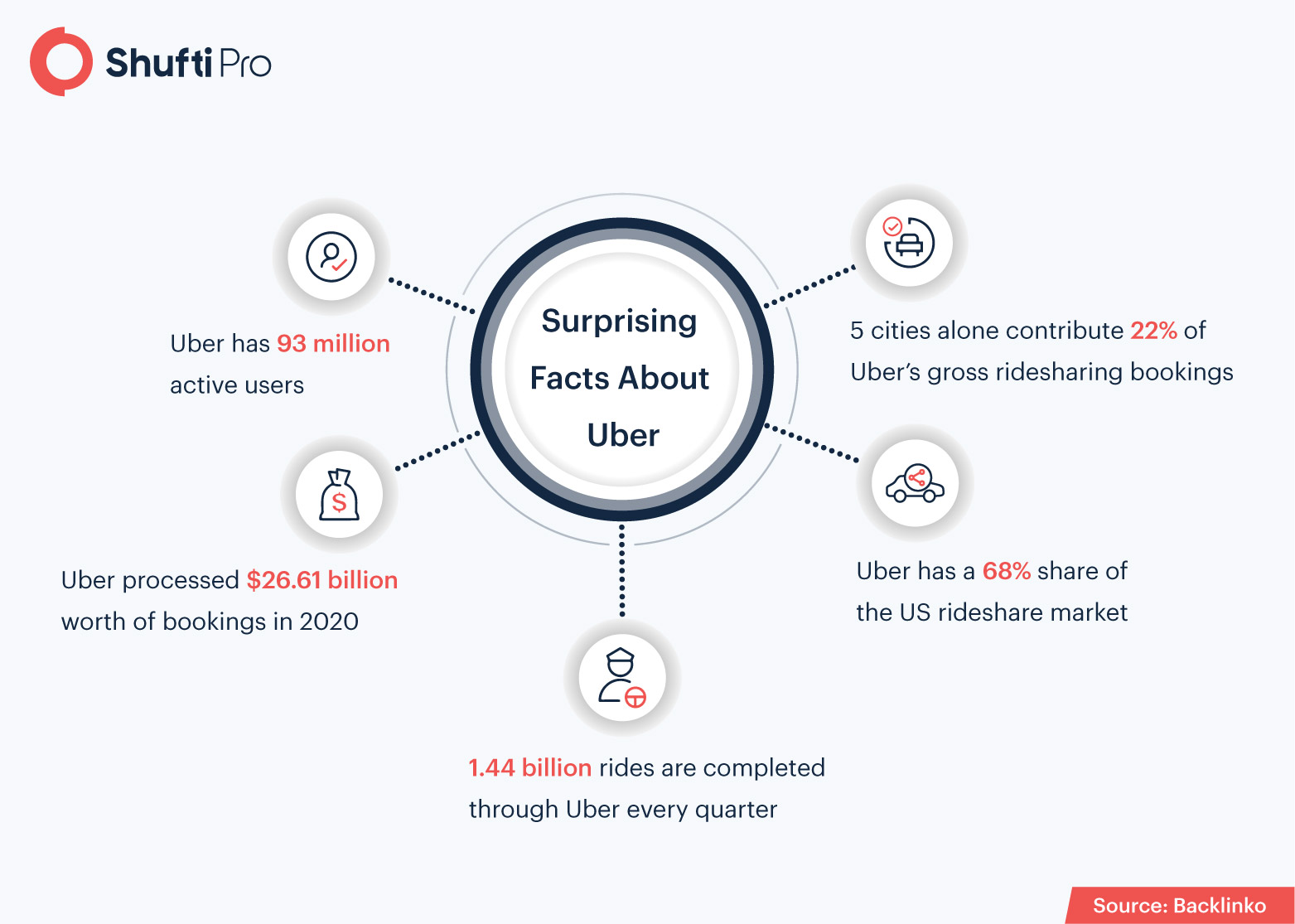 How does NFC verification help in ride-hailing services?
With NFC verification, ride-hailing companies/services can perform real-time identity verification of drivers and ensure safer customer experience, Combatting the rising cases of assaults will be easier for ride-hailing services.
Suggested Read: Is NFC Really the Future? The Mystery Solved!
Ride-Sharing Dangers: Increasing Crime Cases in 2021
Globally, millions of trips are completed by ride-hailing app, the vast majority of which proved to be safe. Unfortunately, safety still remains a critical concern for drivers as well as passengers. Companies are constantly introducing safety measures to applications yet the question remains the same, how safe are ridesharing services? Following are the ride-hailing cases reported in the past:
China Bans Didi Taxi-Hailing Services over Violating Data Protection Law
Didi began as a taxi-hailing app in 2012 and has now expanded to include ride-hailing services such as private automobiles and buses. The company holds 377 million users alone in china. However, the company was suspected to have violated the regulatory obligations by illegally gathering and using customers' information. Therefore, China's internet regulator ordered App Store and Google Playstore to remove Didi Global Inc. from their platform. An investigation by the Chinese Cyberspace Administration (CAC) revealed "severe irregularities" as  Didi gathered and misused customers' personal data.
Uber loses license to Operate in London After TfL Finds Drivers Faked Identity
Uber's London license has been revoked after law enforcement authorities found that more than 14,000 trips were completed by the drivers who lied about their real identities on the company's app by providing fake information. At the end of a two-month probationary extension, Transport for London (TfL) announced its decision not to renew Uber's license. The company was ordered that it needs to address concerns regarding drivers' background checks, insurance, and safety, however, the capital's transportation authorities are still not satisfied. On Monday, TfL stated that they had discovered a "pattern of failures" by Uber, comprising major security breaches that posed a threat to the riders' safety.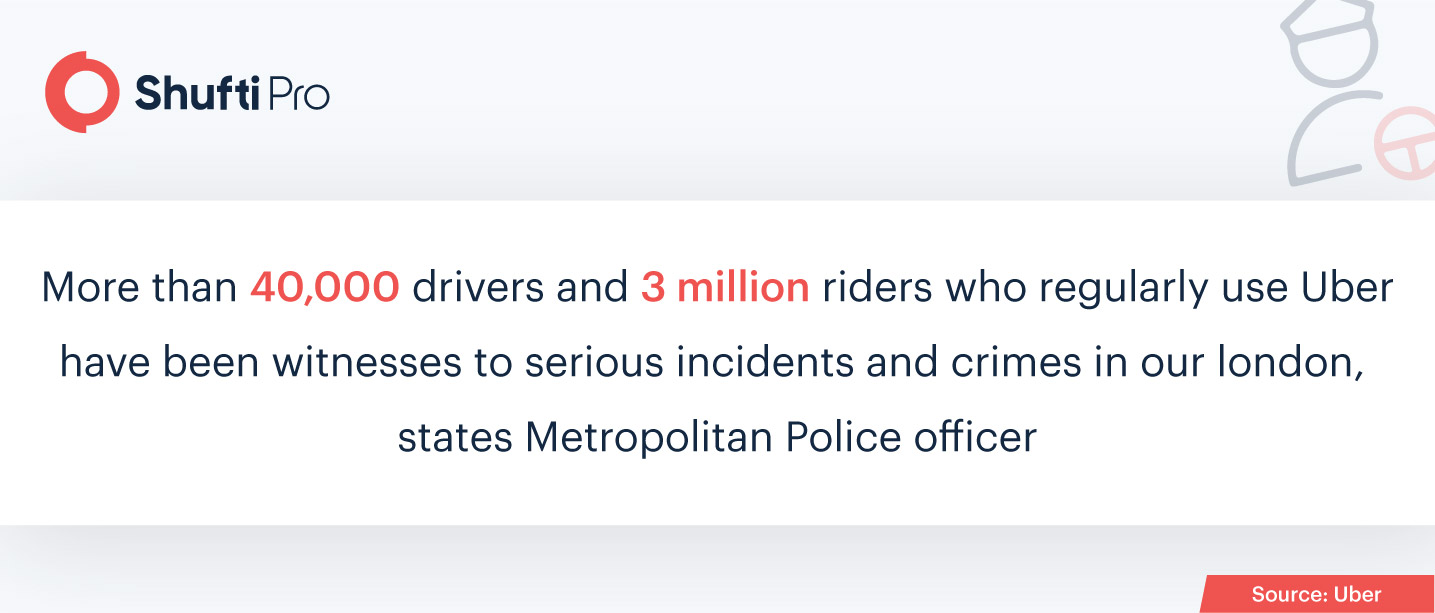 UK Drivers Suing Uber over Using Automated Robo-Firing Algorithms
The Uber drivers claim that Uber is firing employees using an automated Robo-firing algorithm. Drivers demand that the courts should analyze Uber's database in the Netherlands, to overturn the algorithm that the company claims to be dismissed.
According to experts, this is the first legal challenge of its kind to put GDPR Article 22 provisions to the test. BBC stated that Uber only terminated drivers' accounts after a manual check by humans. Uber's representative said, "Uber delivers requested personal data and information that individuals are entitled to. When we are unable to provide particular data, such as when it does not exist or providing it would infringe on the rights of another person under GDPR, we will provide justifications." 
However, the App Drivers & Couriers Union (ADCU) also claims that it has observed well over 1,000 examples where drivers have been wrongfully accused of fraudulent behavior and had their accounts deleted without a chance of appeal since 2018.
Rising Challenges for Ride-Hailing Companies
There was a time, not long ago, ridesharing firms like Uber and Lyft were thought to be the way of the future. There were companies that allowed strangers to share rides at inexpensive prices, reducing the number of automobiles on the road, reducing pollution and traffic congestion, and making it easier for everyone to go where they needed to. Regardless of ride-sharing companies' efforts to provide a safe and sound journey experience to riders, multiple problems arose. 
Ensuring Safety Measures
Drivers with low ratings are usually red flags, as it relies on riders' feedback. Bad driving, fake drivers, and poor condition of vehicles adversely impact the riders' experience. To make trips seamless and prevent crime, companies are making efforts like imposing fines on drivers that violate the safety criteria. 
Traditional Drivers' Identity Checks
Ride-sharing companies' conventional methods of screening drivers' backgrounds is a standard practice. Background checks ensure the protection and safety of passengers as well as pedestrians. However, a manual approach to background screening leaves gaps in the security framework while onboarding new drivers. 
The issuing of driving permits is based on document verification. To do so, companies acquire driver's licenses and social security numbers. Ride-hailing businesses must adopt a more robust way for initial background checks as well as a means for monitoring drivers who pass the initial screening. 
Regulatory Obligations
Ride-hailing services emerged out of nowhere a decade ago, and governments took some time to catch up. Local governments throughout the world are making up for lost time by enacting a slew of rules aimed at regulating ride-sharing service providers. These laws have ranged from prohibiting ride-sharing businesses from operating at airports to ideas like the one proposed in Austin and Texas. It became mandatory for Uber and Lyft drivers that they would be fingerprinted and photographed by local cops to guarantee they are not criminals. Ride-sharing companies have reacted by withdrawing from places where rules will stifle their growth or discourage people from working for them.
Building Trust in Ridesharing with NFC-Based ID Verification 
Nowadays, people are coming back to sharing economy services like ride-hailing in soaring numbers, a positive sign for future growth. This means identifying the drivers as well as the riders is more critical than ever, as heaps of fatal assaults and other crimes emerge. Ridesharing companies must verify both drivers and passengers during account creation to identify legit individuals and fraudsters on time. This will also help them in enhancing clients' experience. 
Shufti Pro's state-of-the-art NFC Verification can help ride-hailing services in verifying the identities of drivers and riders with a simple tap of the chip-based identity document. With a market-leading accuracy rate of 98.67%, ride-hailing apps can ensure a frictionless customer experience and increased security as well.  Shufti Pro's identity verification services support cross-platform integration with pre-existing online systems, IOS apps, android apps, and web applications.
Want to know more about NFC-based ID verification for ridesharing companies?