Blogs
The Urgency for Know Your Customer's Customer (KYCC) in Businesses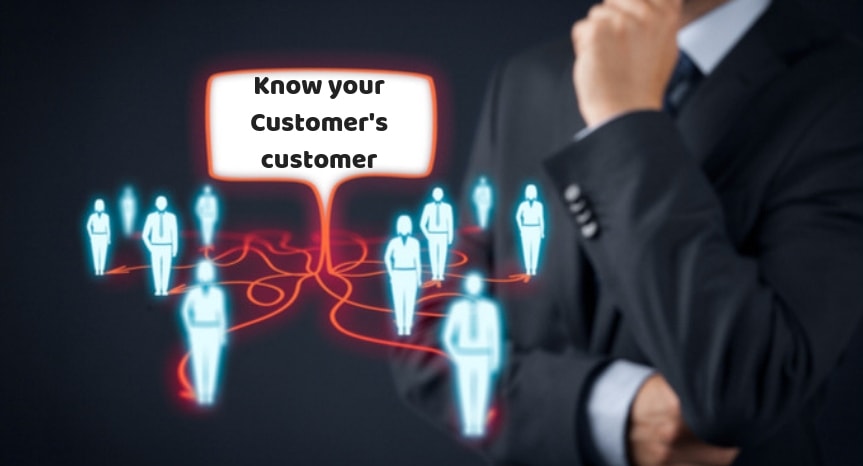 It is not just the financial services sector that is required to comply with anti money laundering regulations. Businesses too are now required to implement certain regulatory measures to curb money laundering. A term that has recently been coined for such requirements is Know Your Customer's Customer or KYCC. With increasing rules and regulations now being put forth by global regulatory authorities, banks and other businesses will now need to implement sound measures for KYCC.
Let's get some background as to why knowing your customer's customer is important. Entities like dummy or shell corporations are used for a number of purposes. Those motives need not be illegal every time; they can also be used to limit the liability of a company or for privacy purposes. But under a common perception, they are used for illicit purposes like money laundering, embezzling or tax evasion. This is due to the fact that shell corporations tend to have lesser legal compliance requirements.
As regulatory bodies like FATF or FINMA tighten the laws to combat money laundering, the leniency afforded to shell corporations diminishes. Heavy fines and penalties are being set for corporations and financial institutes all over to implement strong compliance procedures. There is an added pressure to implement a robust process of AML around the world. KYCC also falls under such rules and regulations.
Laws in most countries now require businesses to properly identify their customers. Moreover, they also require that a bank must make sure that their customer's activities are legitimate and do not have any risk for money laundering associated with them.
How does KYCC help in Achieving Compliance Regulations
The complexity of financial transactions and the increasing advancement in technology make the whole process of maintaining and monitoring the financial system a challenging task. Keeping a track of one's customer's alone can be an onerous task on its own. Add to it the responsibility to monitor your customer's customers, and your workload just got unimaginably tedious and complicated. However, the risk of letting your business fall into the pit of money laundering or other financial crimes is an even worse fate. The global financial regulators are no longer willing to let corruption and tax evasion fester. This makes it inevitable for the financial services sector to implement faster digital verification systems to speed up the process.
KYCC enables businesses to achieve an added level of security for their compliance measures. It allows banks to assess whether their customer's customer is legitimate and every stakeholder in their business has genuine practices. As every country strengthens its laws on money laundering, it is becoming a necessity for banks and other companies to establish the lawfulness of their customer's customer's activities.
Moreover, obeying compliance requirements is not the only plus point of KYCC know your customer's customer. It also allows a financial institute to manage its external risk and to build proper protection against money laundering and other illicit activities. Not building such compliance measures can have serious and dire consequences for a business. Noncompliance and detection of fraud or financial crimes in a company's activities can involve heavy fines, sanctions and not to mention the loss of perfectly good credit to the business's name.
Implementing KYCC Measures in Your Business
The first step in doing so is to implement a customer identification process. An effective customer identification program can enable the bank or corporation to make sure their clients have an authentic identity. This can be done through online identity verification. IDV allows banks to verify their client's customers in a seamless and fast manner.
Most banks do not want their identification procedures to be long. Nor do they want to process and monitor large amounts of data. For this very reason, a lot of KYC service providers are rendering electronic identity verifications and AML checks for businesses including banks and financial institutes.
ID verification of customers is performed through document verifications, that allows them to digitally scan their documents for corroboration of their details. KYC verification service providers like Shufti Pro have a document verification service that scans a user's documents, and the details within it, in seconds. This is performed through OCR or Optical Character Recognition.
Business verification has never been easier and efficient. Through digital identity verification solutions, banks can now establish the best methods to fulfil compliance and regulation procedures. Before now, companies have relied on manual or outdated verification procedures, that are painfully slow and cumbersome.
Shufti Pro's KYCC services are top of the line that makes business verification easier for banks and other companies. Its customer identification process is fast and easily integrated into any given organization's interface. Additionally, Shufti Pro also provides AML background checks as well that can screen a person's name against global watchlists. This can allow companies to keep a track of not only their customer's but their customer's customer's financial status.
Recommended For You: