BEFORE YOU GO...
Check how Shufti Pro can verify your customers within seconds
Request Demo
No thanks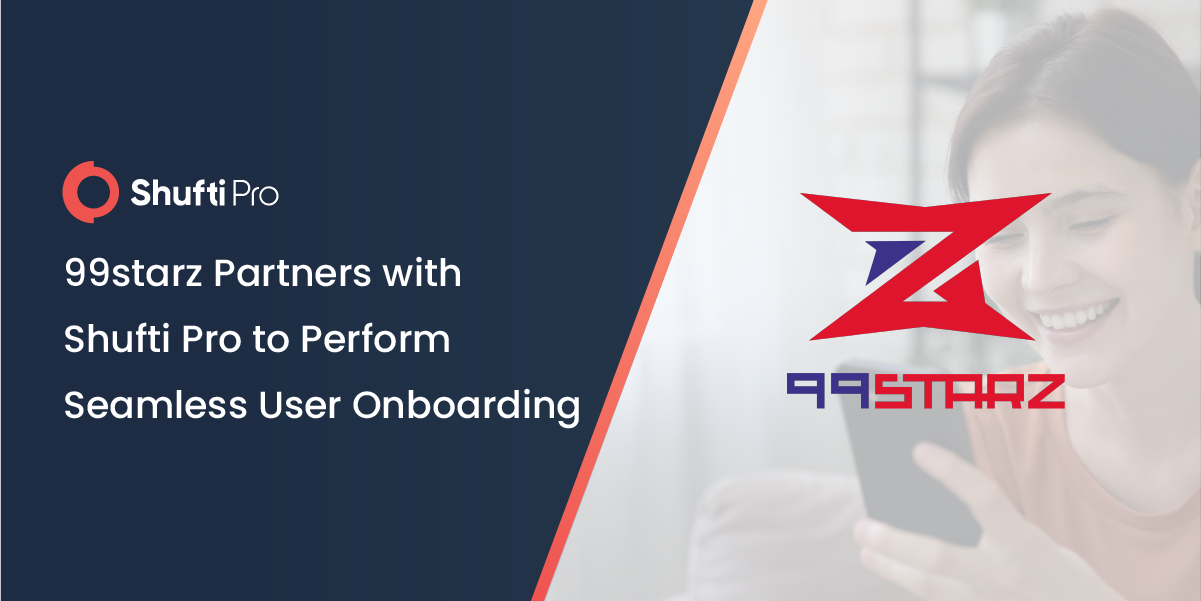 99Starz Partners With Shufti Pro To Perform Seamless User Onboarding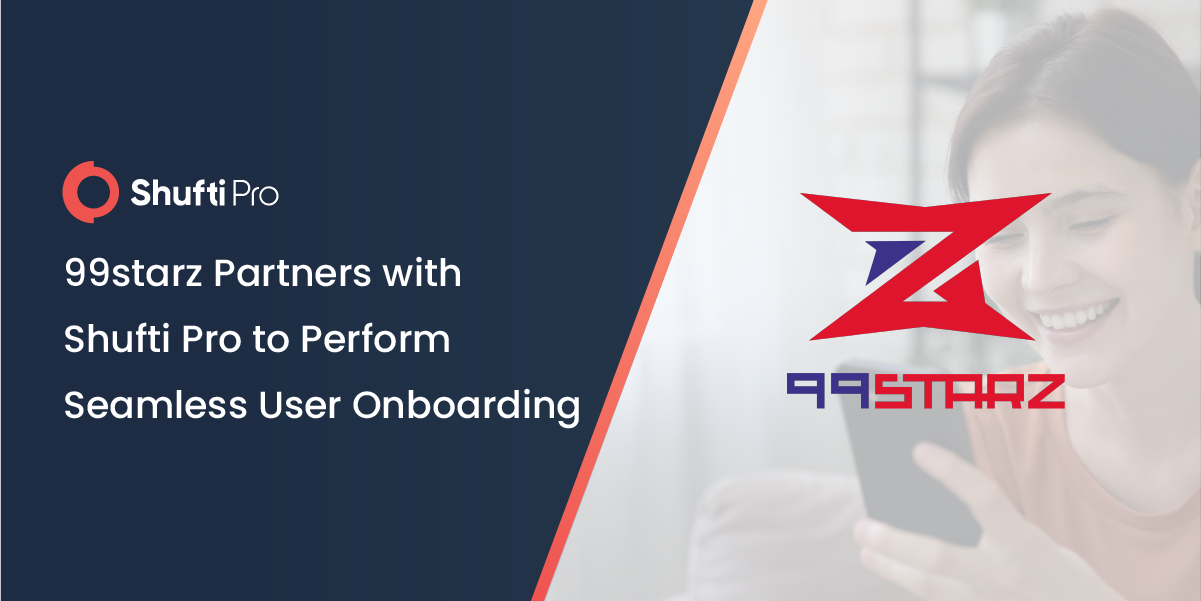 Originally Published at PR Log
CANARY WHARF, UK – NOV. 26, 2021 – Building the world's largest NFT yield ecosystem, 99Starz has announced the strategic partnership today with market-leading KYC and AML provider,  Shufti Pro, to provide swift, secure and seamless onboarding for crypto investors. 
The award-winning solutions of Shufti Pro facilitate businesses in onboarding customers in a safe, and remote environment, offering a smooth user experience. Aiming to create the gig economy of the metaverse, 99Starz will be employing the digital KYC services of Shufti Pro to securely onboard investors in a frictionless manner. The world-renowned KYC/AML provider leverages artificial intelligence and machine learning algorithms to deliver comprehensive ID verification. Through this partnership, 99Starz will conveniently enroll and authenticate the identity of investors while meeting the KYC requirements. Shufti Pro's solutions will help the 99Starz to enhance the speed and accuracy of investor screening while eliminating identity and financial frauds. 
GDPR and PCI-DSS compliant identity verification services offered by Shufti Pro guarantee user privacy, increase safety, and provide deployment flexibility. "Shufti Pro allows 99Starz to onboard investors in a timely and seamless manner. In a fast-paced industry like crypto, speed and trust are paramount to success. ShuftiPro is worth every penny," said the CEO of 99Starz. 
"We are pleased to be assisting 99Starz in their goal of delivering an intuitive digital experience for its investors," stated Victor Fredung, CEO of Shufti Pro. "Through this partnership, 99Starz will seamlessly onboard and authenticate the identity of their investors, fulfill KYC requirements, scale the speed and accuracy of investors' screening while avoiding identity scams."
Identity verification has become a significant part of delivering digital security, remote enrolment and holds an important opportunity for enterprises. For digital onboarding and know your customer (KYC) regulations, identity verification is imperative to detect scams and thus enhance customer trust in the online world. The IDV suite designed by Shufti Pro provides a safe and seamless user journey for banking and finance, education, healthcare, government, and all kinds of global organizations looking forward to verifying their customers and complying with KYC/AML regulations. Shufti Pro that recently launched NFC verification and COVID vaccine certificate verification provides a highly effective solution to assist businesses in mitigating identity and financial scams. 
About 99Starz
99Starz is building the world's largest NFT yield ecosystem and creating the gig economy of the metaverse. 
About Shufti Pro
AI-powered digital identity verification solution provider, Shufti Pro, offers KYC, KYB, and AML services in 230+ countries and territories. The company provides solutions built on the principles of trust, authenticity, and transparency. Given the ability to verify 3000+ documents, Shufti Pro authenticates documents in 150+ languages with an accuracy rate of 98.67%. Through its AI-driven efficient verification services, the company aims to create a secure digital marketplace devoid of identity theft and other fraudulent activities. 
For more information, 
Damien Martin
Marketing Executive | Shufti Pro
[email protected]
+44 1225290329