BEFORE YOU GO...
Check how Shufti Pro can verify your customers within seconds
Request Demo
No thanks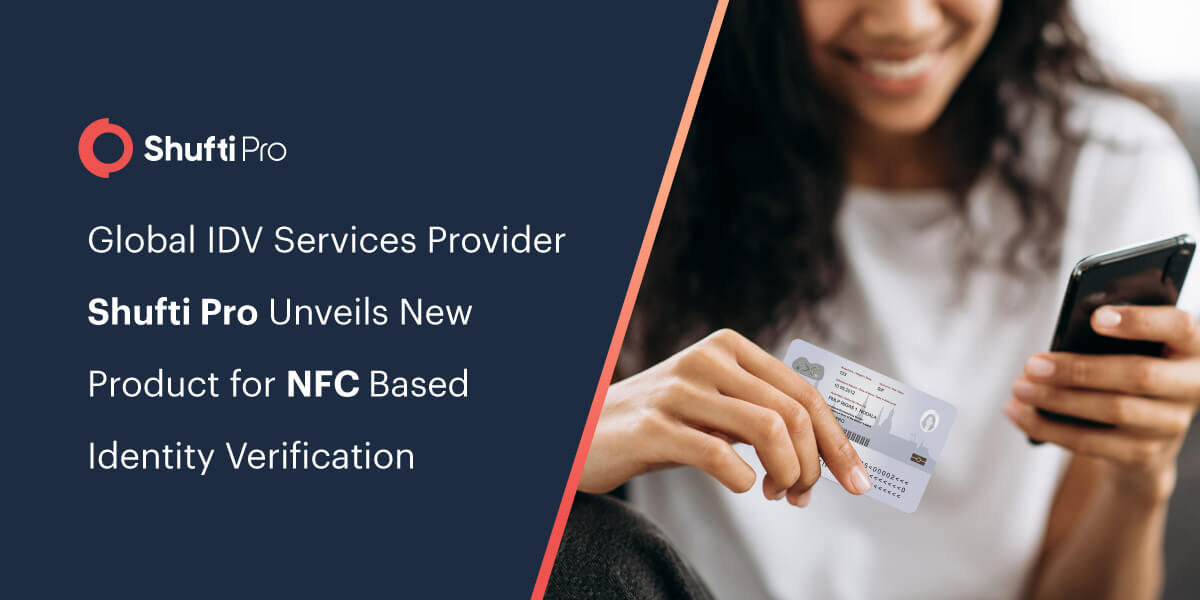 Global IDV Services Provider Shufti Pro Unveils New Product for NFC Based Identity Verification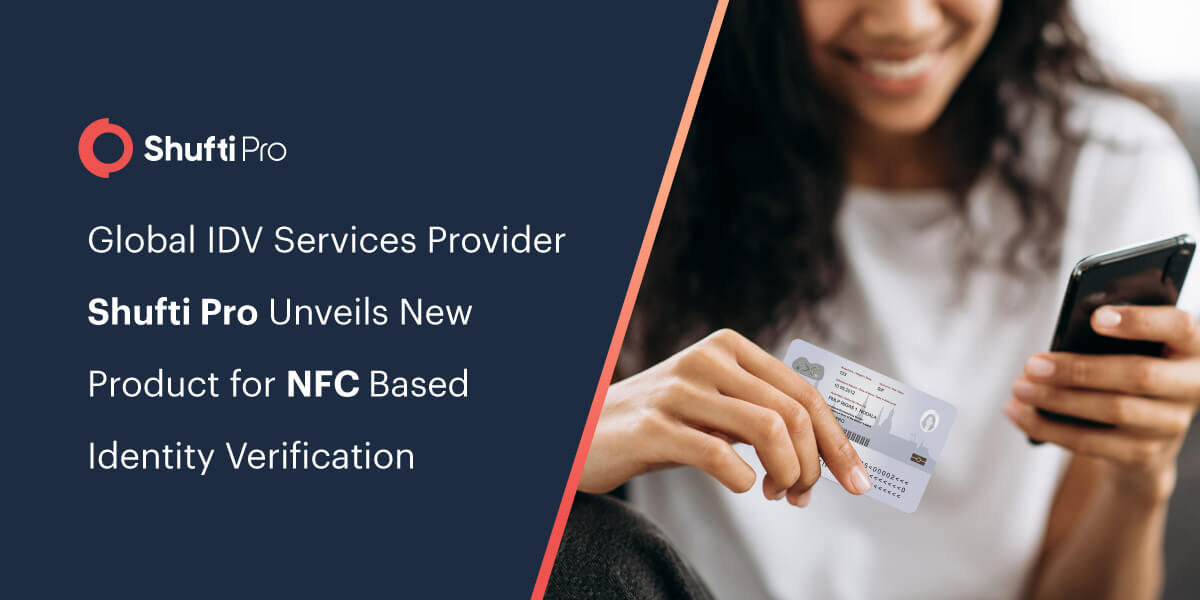 Originally published on Marketwatch
Shufti Pro NFC Verification is using Near Field Communication technology to make identity verification simpler for businesses and end-users
London UK, 8th April – Shufti Pro, a globally acclaimed KYC/AML service provider launches a new product, NFC Verification, to upgrade its ID document and selfie biometric identity verification process. NFC Verification will use Near Field Communication technology to verify chip-based identity documents such as e-ID card, e-passport, and e-driving license. This next-generation IDV solution will improve the accuracy of the verification process while enhancing the user experience tremendously. 
Shufti Pro says that it will be incorporating the NFC technology for efficient and reliable identity verification workflow. it is already known to provide a high accuracy rate of 98.67%. Now with NFC-based verification, Shufti Pro will be able to detect fake and tampered documents more accurately and provide more secure services to its customers.  
81% of smartphones are now NFC enabled, which indicates an expected rise in demand for NFC enabled user flows. With the rising usage of NFC technology in day-to-day activities, it's high time this technology is used for IDV as well. It is expected that the number of chip-based national IDs in the world will increase up to 3.6 billion in 2021. Catering to the coming future trends Shufti Pro launched a new product "NFC Verification" for fast and accurate customer verification in a few steps. 
How NFC Verification Work
The end-user uploads the photo of the NFC-enabled ID document 

The end-user taps the NFC chip of their ID document against the NFC reader on the smart device

NFC Verification matches the data extracted from the NFC chip against the information on the ID document 

The results are immediately delivered in real-time  
Shufti Pro's CTO, Shahid Hanif talks about the significance of NFC, "Due to the increase in the demand of digital IDs, the businesses are looking for a faster way for identity verification. Technology is evolving rapidly and being a global service provider it's crucial for us to adopt the new trends in mainstream technology and provide our customers with a more reliable identity verification process. This will not only enhance the accuracy of results for our customers but will help them improve their customer experience by incorporating new technologies in user verification journey."
Shufti Pro is one of the leading companies to provide AI-powered identity verification services to hundreds of businesses across the world. It is best known for assisting many industries in fraud prevention by providing a variety of services including face verification, document verification, address verification, consent verification, and age verification.

Shufti Pro always puts the needs of its customers ahead no matter what. It has previously been awarded The Great User Experience Award for helping businesses effortlessly fill their security gaps without any unnecessary or tedious technical modifications. 
To meet the demands of customers, Shufti Pro company recently introduced an auto-capture feature. The feature guides the end-user through ID document and selfie biometric verification and streamlines the process by reducing the number of re-takes. 
Now, most countries are developing digital ID documents that contain a chip to encrypt the information displayed on the ID document including a high-resolution image of the individual. By applying NFC technology, Shufti Pro's robust identity verification solution will now be able to swiftly scan the encrypted data from the chip and analyze it against the displayed information to ensure the legitimacy of the document and avoid spoof attacks. 
Contact [email protected] to get on board!