BEFORE YOU GO...
Check how Shufti Pro can verify your customers within seconds
Request Demo
No thanks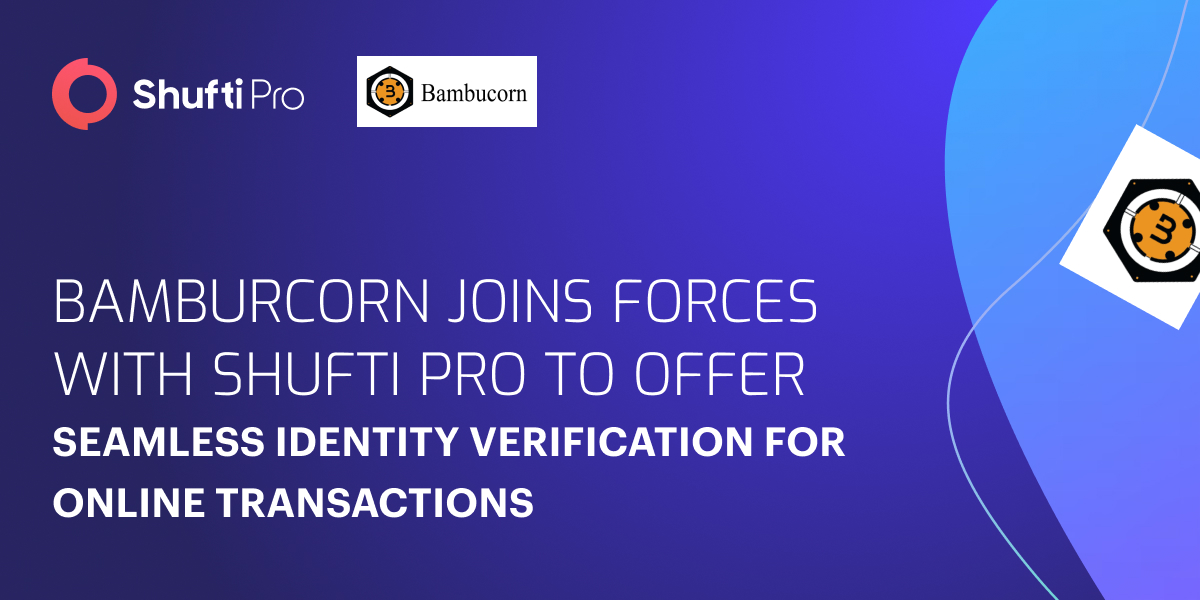 Bamburcorn Joins Forces With Shufti Pro to Offer Seamless Identity Verification for Online Transactions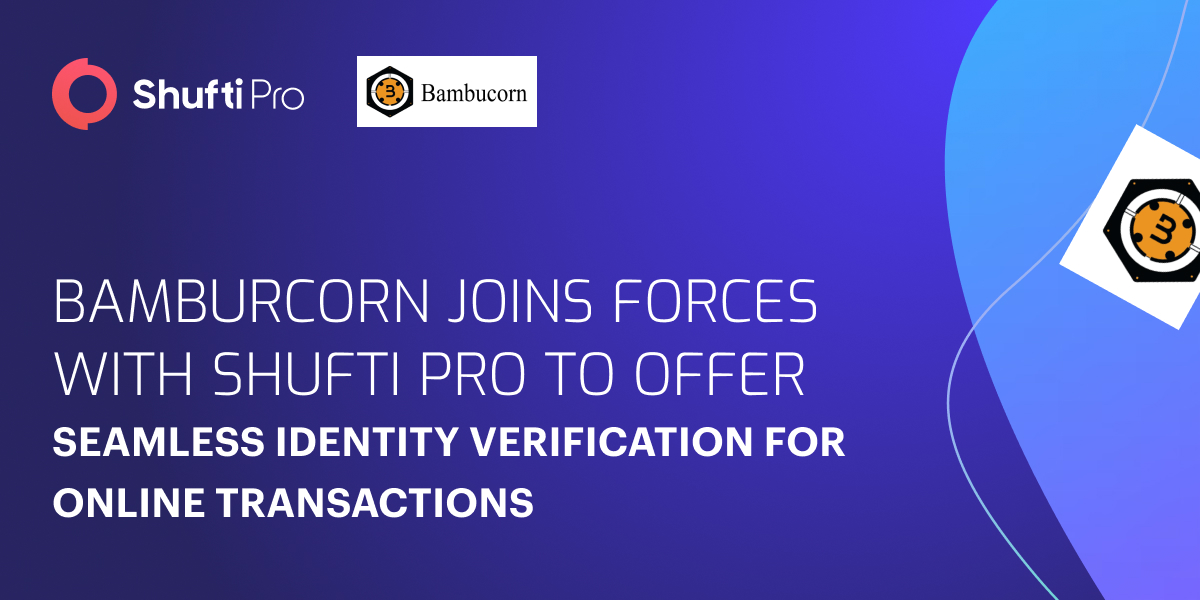 Initially Published on PR Log
London, UK – July 31, 2023, – Bamburcorn, an equity crowdfunding platform, has partnered with Shufti Pro, an AI-powered identity verification service provider, to enhance investment security by preventing fraudulent activities whilst simultaneously improving the customers' experience.
Bamburcorn is a leading crowdfunding platform that offers investment opportunities for startups, SMEs, and real estate projects. The platform focuses on providing investors with a secure and trustworthy environment whilst enabling businesses to raise capital and grow their ventures.
Shufti Pro provides AI-based IDV solutions to enterprises in the Fintech, Regtech, banking, and many more industries. The company offers IDV solutions to companies of all sizes due to its global reach and has an unprecedented verification accuracy rate of 99%.
With the rise of crowdfunding, the industry has become a target for fraudulent activities, causing many investors to lose hard-earned money. With this alliance, Bamburcorn uses the latest identity verification technology to help investors with a secure and transparent crowdfunding experience, ensuring regulatory compliance and preventing fraudulent activities.
"We are delighted to partner with Shufti Pro as their AI-powered identity verification solution allows us to onboard customers in a regulatory-compliant manner while not compromising on our high customer experience standards. Shufti Pro's innovative solutions shall ensure a safe experience for our clients, and Bambucorn couldn't be happier to partner with Shufti Pro," said Narayanan Ganapathy, Co-Founder of Bambucorn.
"Equity crowdfunding platforms, like Bamburcorn, require identity verification solutions more than anyone else," said Victor Fredung, CEO of Shufti Pro. "This partnership will help our clients to offer secure and transparent opportunities whilst complying with KYC and AML regulatory requirements."
About Bamburcorn
Bambucorn is a leading crowdfunding platform in Bahrain for Real Estate, Start-ups and SMEs looking to raise funds. Regulated by the Central Bank of Bahrain, Bambucorn's target goal is to help investors find those profitable, long-term opportunities in GCC whilst enabling everyone – from beginners to experienced investors –  discover GCC's most exciting businesses.
About Shufti Pro
Shufti Pro is a leading identity verification service provider offering KYC, KYB, KYI, AML, biometric verification, and OCR solutions, accelerating trust worldwide. It has six international offices and has launched 17 complimentary IDV products and solutions since its inception in 2017. With the ability to automatically and securely verify over 10,000 ID documents in more than 150+ languages, Shufti Pro proudly serves customers in 230+ countries and territories. 
For more information, please contact
Paul Keene
Snr. Digital Marketing Manager | Shufti Pro
[email protected]
+44 020 3435 6498
Market Pro
Marketing Partner | Shufti Pro
[email protected]