BEFORE YOU GO...
Check how Shufti Pro can verify your customers within seconds
Request Demo
No thanks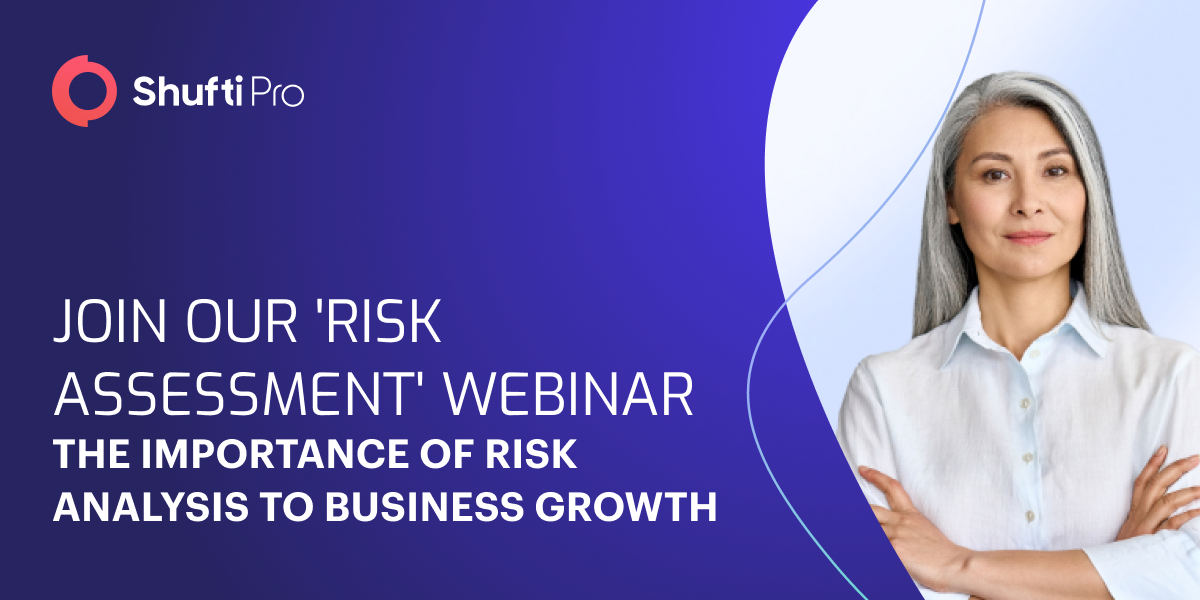 Join Our "Risk Assessment" Webinar | The Importance of Risk Analyses for Business Growth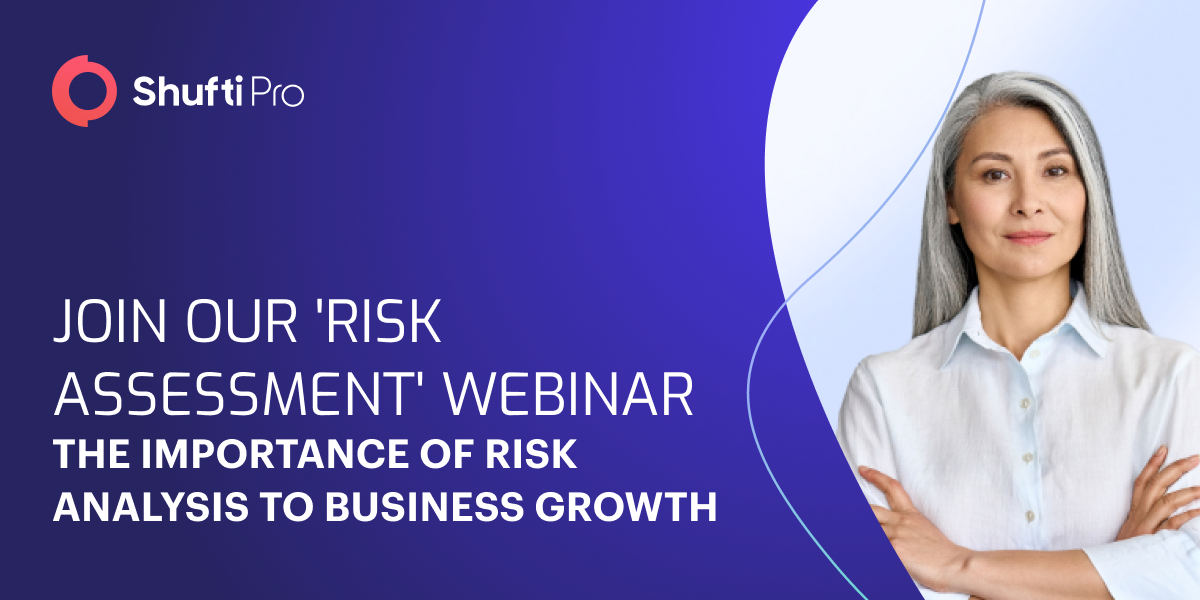 Initially Published on PR Log
London, UK – April 12, 2023 – Globally recognised, AI-powered ID verification service provider, Shufti Pro organised a webinar on "Risk Assessment" to discuss challenges that businesses face during customer onboarding, presented by Patrick Kelly, Head of Sales America at Shufti Pro. The webinar demonstrates how risk assessment solutions help firms identify risks and establish effective mitigation plans, boosting their growth and success.
"Want to join the webinar? Just a simple click here, and you're in!"
Shufti Pro provides AI-based IDV solutions to enterprises in the Fintech, Regtech, banking, and many more industries.  The company offers IDV solutions to businesses of all sizes due to its global reach and has an unprecedented verification accuracy rate of 99%.
Risk assessment is essential for any business to identify and mitigate potential risks that may adversely affect its operations. Recently, Patrick Kelly hosted a webinar where he shared his vast knowledge and experience in risk assessment. During the session, he highlighted several crucial aspects, including identifying potential threats and implementing effective risk management strategies to evaluate customers' risk factors. The strategy would help companies proactively identify and manage potential risks, ensuring continuity and success.
Victor Fredung, CEO of Shufti Pro, added, "Financial institutions face a larger range of challenges now due to the substantial rise in financial crime." About the webinar, Victor stated, "We can combat risks posed to such organisations by adopting a well-executed risk assessment solution to fortify trust, transparency, and credibility."
In concurrence with Fredung, Patrick Kelly, Head of Sales America, added, "The increasing rate of ID fraud is a concern for many enterprises, showing attackers have adopted sophisticated techniques. To combat this, implementing risk assessment solutions in businesses is pivotal to help them identify customers and the risk they may pose."
Previously Shufti Pro hosted several webinars in different areas of KYC, KYB, and AML that discussed the modern compliance requirements and how to implement them in enterprises to stay on top of trends. These webinars aim to keep businesses updated and informed about trends & the changing dynamics of different industries.
About Shufti Pro
Shufti Pro is a leading identity verification service provider offering KYC, KYB, KYI, AML, biometric verification, and OCR solutions, accelerating trust worldwide. It has six international offices and has launched 17 complimentary IDV products and solutions since its inception in 2017. With the ability to automatically and securely verify over 9000 ID documents in more than 150+ languages, Shufti Pro proudly serves customers in 230+ countries and territories.
For more information, please contact
Paul Keene
Snr. Digital Marketing Manager | Shufti Pro
[email protected]
+44 020 3435 6498
Market Pro
Marketing Partner | Shufti Pro
[email protected]