BEFORE YOU GO...
Check how Shufti Pro can verify your customers within seconds
Request Demo
No thanks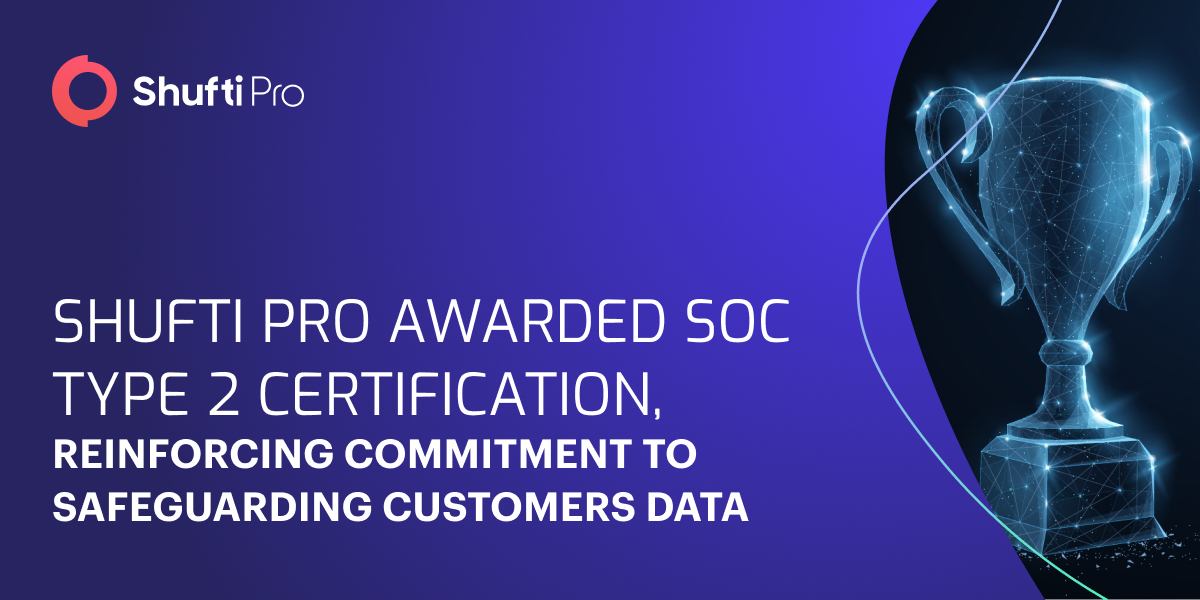 Shufti Pro Awarded SOC Type 2 Certification, Reinforcing Commitment to Safeguarding Customers Data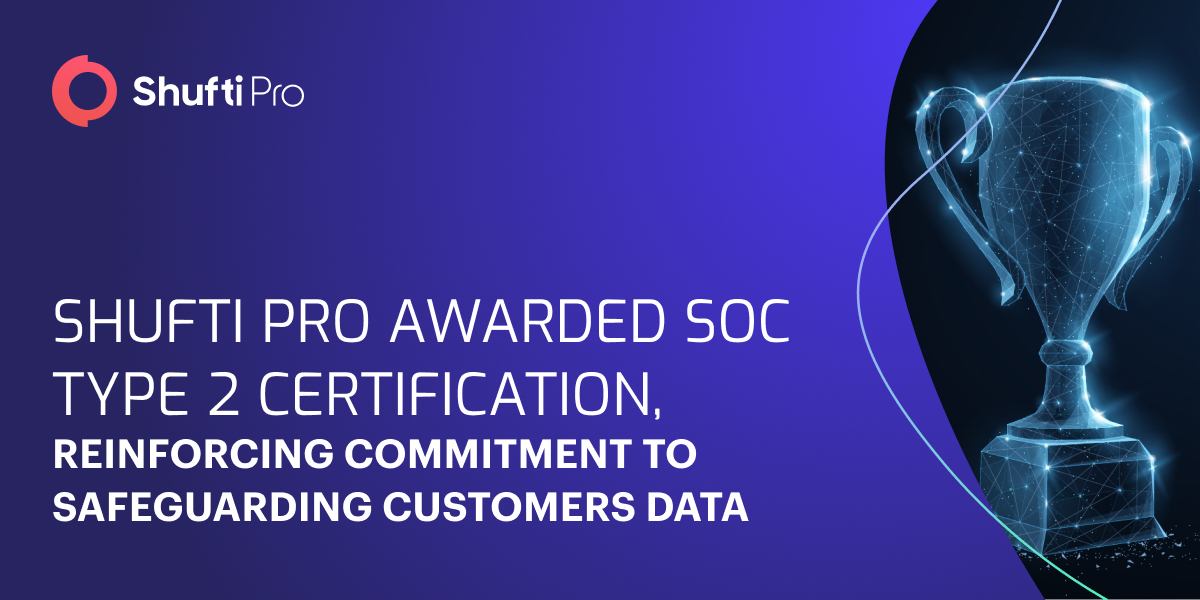 London, UK – June 14, 2023 – Shufti Pro, a frontrunner in identity verification and fraud prevention solutions, has been awarded the System and Organisation Controls Certificate (SOC 2 Type 2) by Insight Assurance. This recognition acknowledges the company's commitment to maintaining robust internal design controls, ensuring the highest data security and privacy standards in the IDV industry. 
Insight Assurance is an independent auditing firm renowned globally for its trusted risk advisory consultations. Drawing on over 20 years of experience, the firm has been instrumental in supporting organisations accomplish their compliance milestones.
SOC 2 Type 2 is an international auditing procedure developed by the Institute of CPAs (AICPA) that describes the criteria for managing and safeguarding confidential customers' data. SOC 2 is awarded by external auditors who assess the operational effectiveness of a system based on one or more of the following principles – availability, security, confidentiality, processing integrity, and privacy.
Shufti Pro has always aimed to provide exceptional customer services and unparalleled data security to its global clientele. It's evident through the company's recent upgrades in customers' data retention policy, which now offers a 2 years default retention plan, instant data deletion, a custom time period, and the option to never delete verification data. 
The certificate explicitly states that Shufti Pro has met its commitment to maintaining system design, operational effectiveness, and protection of system resources against unauthorised access. The audit recognised that Shufti Pro has appropriately designed internal controls using Hetzner and GCP hosting services per the five applicable trusted principles. 
"We are honoured to receive SOC 2 certificate demonstrating our continuous commitment to safeguarding customers' data," expressed Victor Fredung, CEO of Shufti Pro. "This certificate has strengthened our determination to maintain a customer-first approach in our identity verification solutions."
Shufti Pro has recently achieved ISO/IEC 27001: 2013 certification, further solidifying its dedication to creating a secure business environment. The company also introduced the Risk Assessment Service, designed to evaluate customer profiles, mitigate risks, and combat fraudulent activities. 
About Shufti Pro
Shufti Pro is a market leader in building organisational trust through its identity verification services, including KYC, KYB, KYI, AML, biometric verification, and OCR solutions. The company aims to empower global businesses with its suite of 17 different IDV products, offering secure verification of 10,000 ID documents in more than 150+ languages. Since its inception in 2017, Shufti Pro has expanded to six international offices, helping businesses in 230+ countries and territories. 
For more information, please contact
Paul Keene
Snr. Digital Marketing Manager | Shufti Pro
[email protected]
+44 020 3435 6498
Market Pro
Marketing Partner | Shufti Pro
[email protected]