Press Release
Shufti Pro Partners with Drakemall to Provide KYC/AML Services to the Loot Box site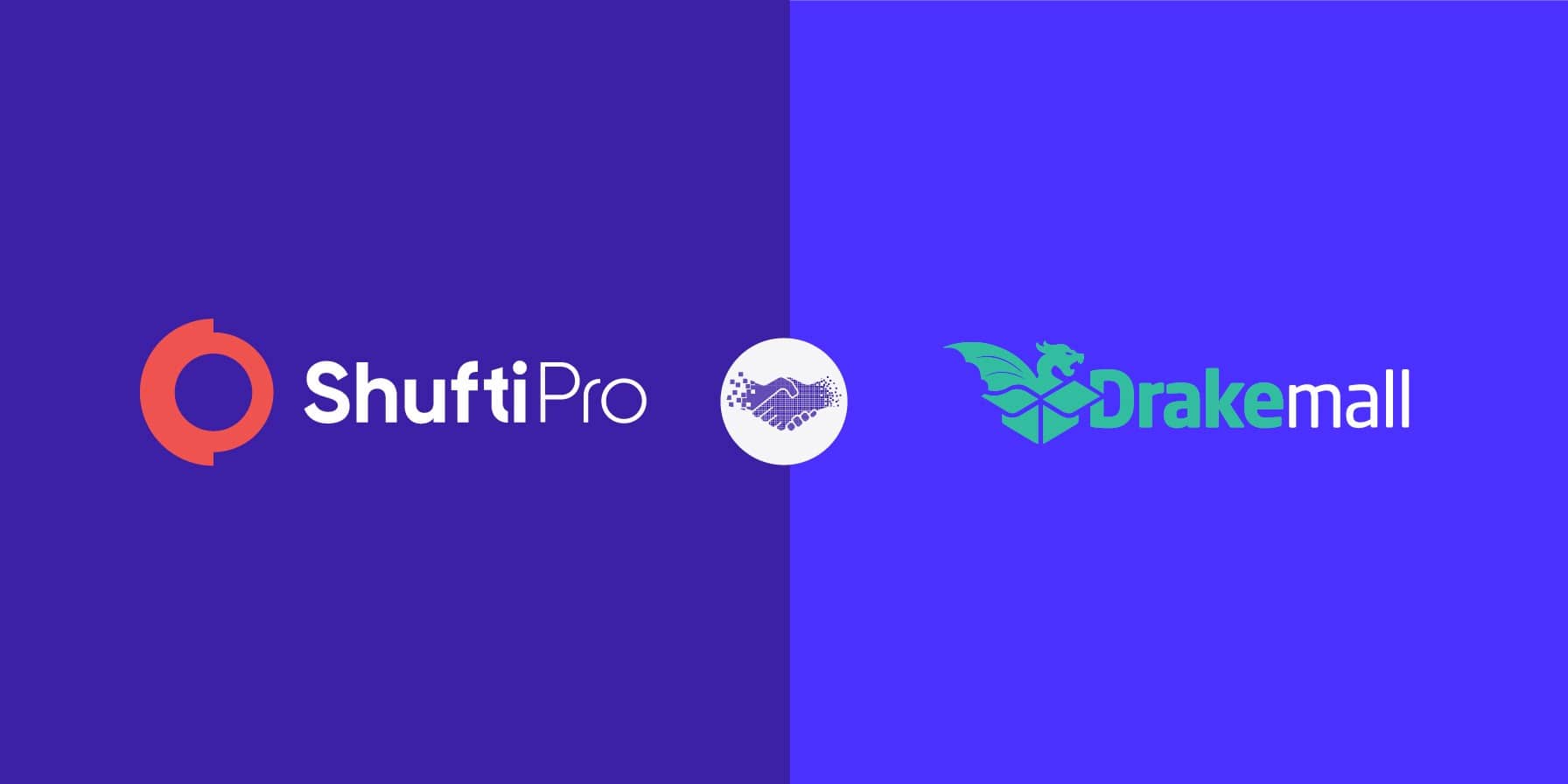 London, UK – (13 January 2020) Shufti Pro joined forces with Drakemall to provide them swift verification for customer onboarding. The ID verification service provides real-time document verification services for seamlessly implementing KYC/AML guidelines. 
Norton predicted that cybercriminals will steal an estimated 33 billion records by 2023. Future-oriented e-commerce platforms are incorporating identity verification solutions in their online platforms to address this risk in a proactive manner. And Shufti Pro is aiding them with its global identity verification solutions to help the online market places flourish in fraud-free cyberspace.
Drakemall is a revolutionary loot box site that aims at achieving it's growth targets while onboarding and retaining a secure customer base. It has an unconventional business model and delivers diverse products. The loot box site has the policy to onboard only the people above 18 years old. They operate on a prepaid basis, the customers register with them and top-up their accounts with credit before making any purchases. Also, they accept payments through credit cards, PayPal and other payment solutions. So the financial and non-financial risk (account takeover fraud) is high. 
Drakemall knew that creating such a diverse platform needs strong security features as well. This is where Shufti Pro enters the picture. Drakemall needed a quick, global and cost-effective solution for their verification needs that do not make false promises so they chose Shufti Pro. Shufti Pro is providing online document verification services to Drakemall for swift and easy KYC screening and fraud prevention along with good customer experience. The customers can verify their identity at the time of online registration through several identity documents. Shufti Pro can verify more than 3000 identity documents used across the globe. To make the verification process easier for the end-users they are given an option to verify their identity through an ID card, passport, driving license or utility bill. Also, the verification of anyone in the world is completed within 30 seconds making it easier for Drakemall to deliver a swift onboarding experience to its customers. 
Shufti Pro made KYC and risk management a frictionless process for Drakemall. The product owner expressed his confidence in this partnership in these words: 
"Before we connected the service of ShuftiPro, we used manual and selective verification. Now we haven't any headache about KYC, because all processes are going automatically. This facilitated the work of the fraud manager and support department."
Shufti Pro is providing real-time KYC services to Drakemall through its document verification solution. The end-users will be verified through their identity documents at the time of registration. This will eliminate the risk of fraud at the root level by onboarding a secure customer base. 
Talking about this collaboration, Shufti Pro's CEO, Mr. Victor Fredung said, 
"We are delighted to aid Drakemall in automating their KYC and fraud prevention processes. Shufti Pro helped them to address their several security needs with one solution. Our global KYC screening solution will provide an efficient risk cover along with a seamless onboarding experience to their customers."
About Drakemall
Drakemall is a loot box site. On Drakemall.com people can open mystery boxes to get good offers for real items. Mystery boxes include electronics, gaming gadgets, items for geeks, sports equipment, toys, video games, and other trendy products with a discount. They regularly update the list of goods and boxes and use stable payment systems and accept credit cards. Customers can also purchase gift cards using PayPal on Gamivo to top-up their balance anytime. Before entering the ranks, customers have to sign up, add funds to their account and accept the terms and conditions. Only persons over 18 years of age are permitted to use the service.
About Shufti Pro
Shufti Pro is an identity verification service provider that offers KYC and AML solutions to worldwide clients. Using a hybrid approach of AI and HI technology, Shufti Pro delivers results within 30 seconds with accuracy as high as 99.99%. Having verified users in over 232 countries, Shufti Pro is a pioneer in IDV services to cover a large number of countries.
Contact sales@shuftipro.com to get on board!
Disclaimer:
No warranty is herein provided that the information contained in this document is accurate, up-to-date, and/or complete. In no circumstance(s), does such information constitute legal or any other advice. Any person who intends to use, rely, pass-on, or re-publish the information contained herein in any way is solely responsible for the same. We suggest to verify the information and/or obtain
expert advice
independently if required.