BEFORE YOU GO...
Check how Shufti Pro can verify your customers within seconds
Request Demo
No thanks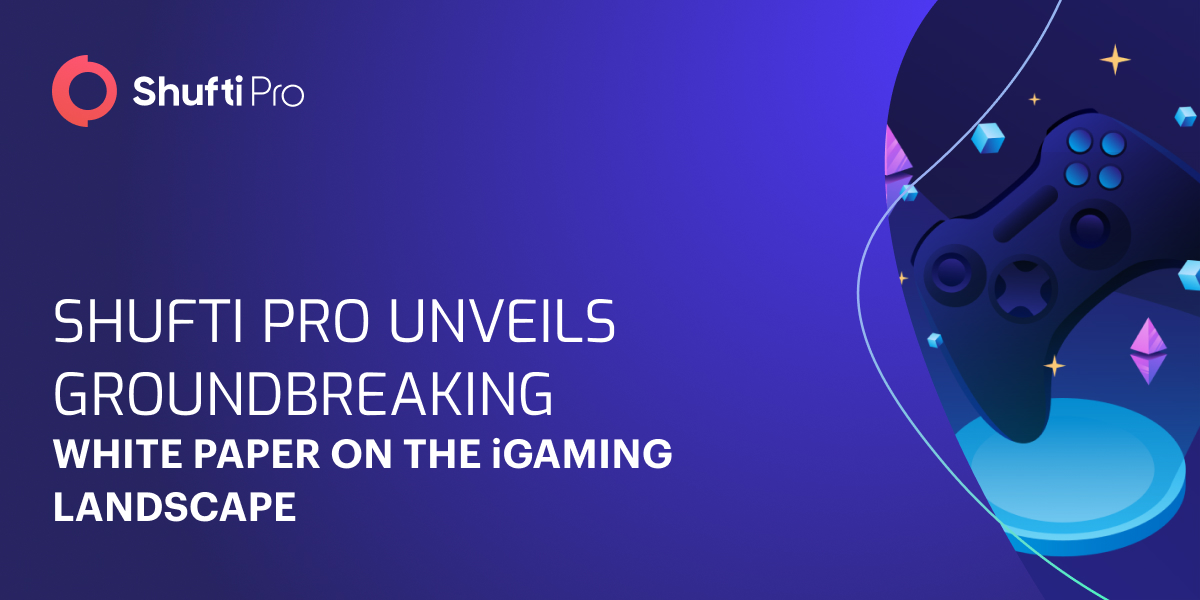 Shufti Pro Unveils Groundbreaking White Paper on the iGaming Landscape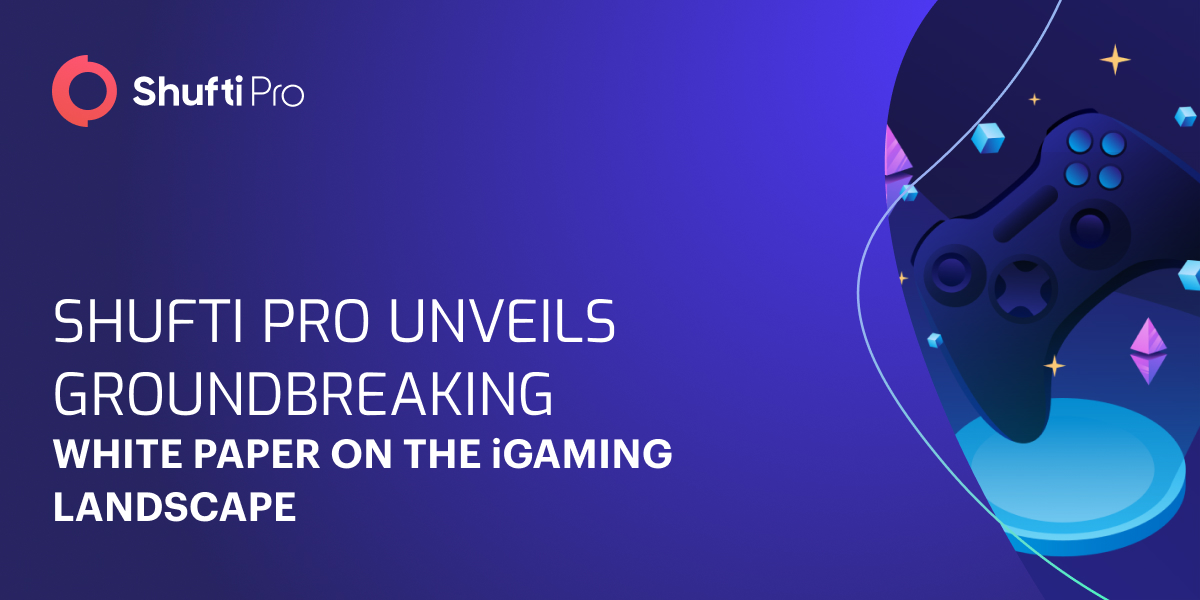 Initially Published on PR Log 
London, UK – July 12, 2023 – Shufti Pro, a global market leader in identity verification services, delivers a comprehensive white paper exploring the future of iGaming, alongside its current and forecasted regulatory KYC & AML compliance. This white paper aims to discover how the latest advances in AI-assisted KYC and AML can empower iGaming companies to attract and retain more customers whilst driving revenue growth.
Despite its growing popularity, the term 'iGaming' can often cause confusion about its vast scope. To address this, the paper first provides a brief overview of the industry, major challenges impeding its growth, and explores a state-of-the-class solution that guarantees compliance and ensures customers' safety within the iGaming platforms.
Here are some key highlights from the white paper:
Cryptocurrency, regulations, and non-compliance are the common challenges faced by new and established iGaming platforms

iGaming companies need to provide players with what they want whilst staying ahead of regulations
Celebrating the release of iGaming White Paper 2023, the CEO of Shufti Pro, Victor Fredung, said, "We are excited to share our latest industry insights on iGaming. The reality is, iGaming platforms have got their work cut out for them. From unregulated markets to escalating fraud risks, it can be challenging for an iGaming platform to navigate these turbulent times. This white paper is a part of our efforts to keep the industry informed so we may grow together."
Shufti Pro has recently achieved SOC 2 Type 2 Certification, highlighting its efforts to foster a secure environment for its esteemed clients and, in turn, their valued customers. In line with its unwavering dedication to combating fraud and mitigating risks, the company has also unveiled its Risk Assessment Service.
About Shufti Pro
Shufti Pro is a market leader in building organisational trust through its identity verification services, including KYC, KYB, KYI, AML, biometric verification, and OCR solutions. The company aims to empower global businesses with its 17 different IDV products, offering secure verification of 10,000+ ID documents in more than 150+ languages. Since its inception in 2017, Shufti Pro has expanded to six international offices, helping businesses in 230+ countries and territories. 
For more information, please contact
Paul Keene
Snr. Digital Marketing Manager | Shufti Pro
[email protected]
+44 020 3435 6498
Market Pro
Marketing Partner | Shufti Pro
[email protected]