BEFORE YOU GO...
Check how Shufti Pro can verify your customers within seconds
Request Demo
No thanks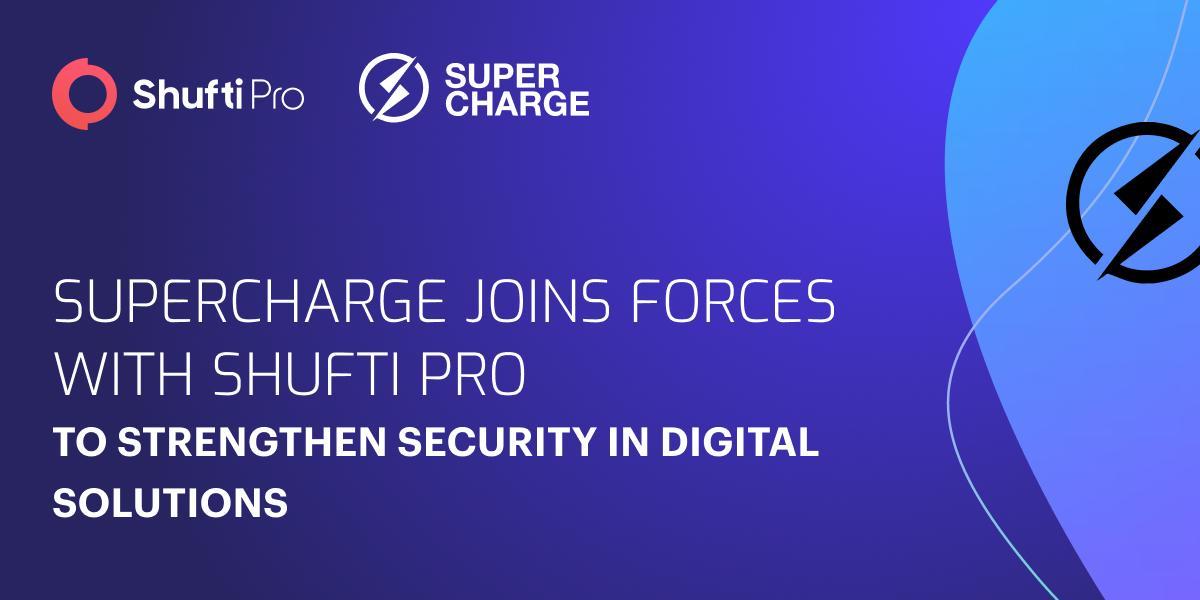 Supercharge Joins Forces With Shufti Pro to Strengthen Security In Digital Solutions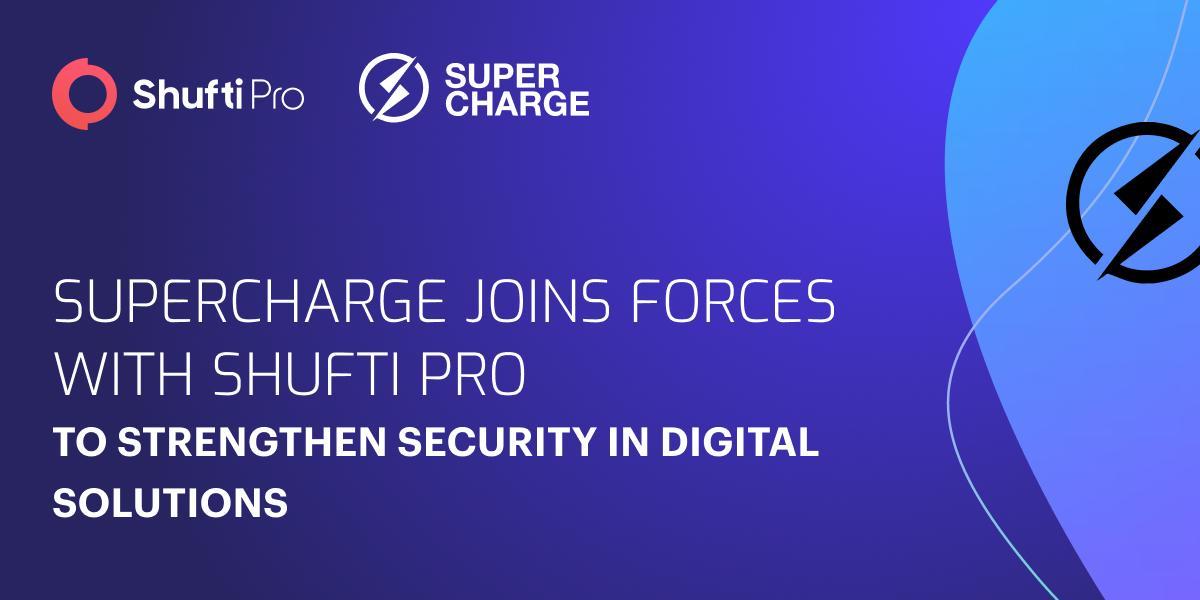 Initially Published on PR Log 
London, UK – August 23, 2023 – Supercharge, an end-to-end digital innovation partner, has collaborated with Shufti Pro, a leading provider of cutting-edge identity verification solutions. This partnership aims to create innovative digital solutions and softwares whilst ensuring the highest security and compliance standards.
Supercharge is a leading innovation partner with a global team of 220 digital experts in London, New York, Helsinki, Amsterdam, Vienna, and Budapest. The company collaborates with its clients to create revolutionary digital solutions, from design to scalability, ensuring businesses thrive in the evolving landscape. Recognised as a rapid-growth tech firm in Europe by Financial Times (FT 1000) and Deloitte (Fast50), Supercharge has an extensive track record of 250+ international digital product deliveries. This highlights the company's pioneering role in reshaping the business's success.
Shufti Pro's identity verification services are renowned for offering seamless, real-time verification experiences with an accuracy rate of 99.3%. The company has built a solid reputation for providing robust online security with a strong focus on fighting fraud, protecting sensitive data, and creating digital trust.
At the forefront of technological innovation, Supercharge has consistently delivered future-ready digital strategies, intuitive user interfaces, and robust software solutions. From web platforms to mobile applications, this collaboration will help our clients integrate real-time identity verification, multi-factor authentication, and fraud detection services into their diverse digital solutions.
"Partnering with Shufti Pro is a critical component of our compliance strategy and will support our efforts to manage risks in an increasingly turbulent world," said Márton Heves, CFO of Supercharge.
"Digital solution providers, such as Supercharge, are in high demand for IDV services to ensure seamless user experience," said Victor Fredung, CEO of Shufti Pro. "This collaboration aims to assist our clients in establishing a secure and transparent digital future whilst ensuring adherence to KYC, KYB, and AML regulations."
About Supercharge
Supercharge is a next-generation innovation partner working with its clients to create transformative digital solutions. We create digital strategies, design delightful interfaces and build robust software to create products fit for the future. Their in-house team of over 200 digital experts across their European and North American offices is passionately united in the pursuit of discovering and building better futures.
About Shufti Pro
Shufti Pro is a leading IDV service provider offering KYC, KYB, KYI, AML, biometric verification, and OCR solutions, accelerating trust worldwide. It has six international offices and has launched 17 complimentary IDV products and solutions since its inception in 2017. With the ability to automatically and securely verify over 10,000 ID documents in more than 150+ languages, Shufti Pro proudly serves customers in 230+ countries and territories. 
For more information, please contact

Paul Keene
Snr. Digital Marketing Manager | Shufti Pro
[email protected]
+44 020 3435 6498
Market Pro
Marketing Partner | Shufti Pro
[email protected]