BEFORE YOU GO...
Check how Shufti Pro can verify your customers within seconds
Request Demo
No thanks
Digital fraud haunted the cyberspace in 2018 with the majority of online frauds originating from either new accounts created through stolen identities (32%) or through account takeover of existing user accounts (23%). This created a nuisance for online businesses as customers cried foul and lashed out on digital companies for their lax security measures that failed to ensure the true identity of incoming users. With payment fraud recorded at 27%, online businesses were not also particularly secure from digital frauds eating into their cyber revenues. Identity verification services and KYC authentication seemed to be the logical answer to fight online frauds but online businesses were skeptical about the utlity of such services.
But surely after an ever-increasing barrage of digital fraud incidents, companies using digital channels to attract larger clientele will start taking KYC services much more seriously in 2019. Here are the 4 Know your customer strategies that must be at the forefront of digital fraud prevention for every business that wants to fend off fraudsters.
1.Hybrid KYC Options
It is highly important that instead of just opting for only one form of KYC solution, online businesses integrate various identity verification services to make sure that only authentic users are able to pass through know your customer process. Adapting to new verification standards is never hard for online fraudsters and scammers. Synthetic ID documents are the living proof of this fact. So the businesses that want to not lose any more revenue to users with fake credentials must move forward from simple document verification and the need for authentic ID cards for new customers.
Choose a KYC solution provider that supports a hybrid verification approach. For example, an ideal KYC service should not only perform biometric verification with the help of Facial recognition software but must also cross-check the unique facial features of a verifying person with the image present on the identity document, after checking the authenticity of the identity document. This approach will virtually make it impossible for an identity thief or synthetic identity holder to register ever again for a service provided by any business.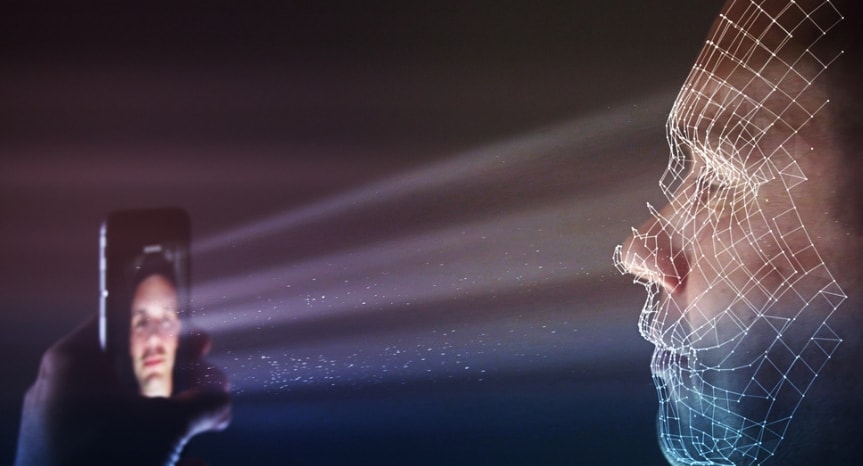 2. Swift Processing of KYC requests
Identity verification services are surely an effective way to prevent online frauds and thwart attempts to register with synthetic identities but it should not become a headache for authentic users. They should not be made victims for the vigilance against account takeover practices. Any Know your customer verification that takes more than a few minutes is a counter-productive and can make an online business lose customers as well. So any company that wants to integrate a reliable user Identification service, must make sure that the processing time for each verification request must be limited to a few minutes and should not exceed more than 5 minutes, regardless of the fact that which verification is being used to identify incoming clients.
Performing time-consuming user verification on the cost of loyal customers can never turn out to be a beneficial business practice, no matter how top of the line service a business promises to provide.
3. Collect Unique Consent from Users
Most of 2018 saw a tug of war between the online businesses and their consumers, where several instances were reported of customers complaining to never have used service but the support department telling them it was their exact credentials that were used to access and pay for the services. Cashback requests were mostly denied with customer trust being breached on several occasions.
Online businesses can turn the wave in 2019 by collecting a verified consent from their customers. It can be in the form of some customized text or the customer showing their face along with their credit/debit cards. Phone verification or address verification are also viable options to collect consent from potential customers.
4. Try Handwritten Note Verification
Handwritten Note verification can serve as the ultimate form of KYC verification in 2019 with online businesses asking any kind of text to be written by a verifying user and send its picture for identity verification. It can either be a random code, the date and time at the time of verification, name of verifying customer with their date of birth or may be the address of end-user for sending items that they have just ordered on an online shopping website. Surely, the sky is the limit with the customization offered by a handwritten note as a source of unique identity verification service. As mentioned in the first point, online businesses can even use a handwritten note in conjunction with the face recognition service or authentic identity document for verifying the identity of an incoming user.
Any business that wants to adopt any or all of the above 4 Know your customer strategies will fine Shufti Pro as a perfect tool to fight online scams, synthetic identities and identity frauds in 2019. It is an AI-based SaaS product using machine learning, liveness detection and OCR technology to authenticate the true identity of cyber users. Available in 230 countries of the world and with support for 150 languages, Shufti Pro is an ideal KYC service provider on a global scale.
Shufti Pro offers 7 days free trial of its services for all its customers that want to check the real-time verification results provided by this state of the art user verification service. So if you want to adopt a highly scalable and customizable identity verification service to reduce the risk of registering users with fake identities, then Shufti Pro is the right choice for your online business.