BEFORE YOU GO...
Check how Shufti Pro can verify your customers within seconds
Request Demo
No thanks
The strong link between money laundering and the real estate industry is becoming a global concern and is considered one of the oldest ways to launder illicit money. Because of the little or absence of strict regulations for this sector investments in property are allowing money launderers to add a veil of legitimacy to their black earnings. Like the financial sector, the real estate industry is attractive among the criminals' community due to its high profitability, including the price appreciation of properties over time, resale worth after renovations, or passive income generated from rent.
However, according to the Global Financial Integrity (GFI), nearly $2.3 billion have been laundered through the US real estate industry over the last five years. Similarly, Transparency International also highlighted that around £4.4 billion were invested in the UK's real estate sector by Politically Exposed Persons (PEPs). In addition to this, Europol has also investigated that 68% of the organized crime groups working in EU member states used the property business to legalize their illegal gains.
Real Industry Insights – Why It is Money Launderers' Prime Target
Money laundering activities are estimated to have reached $1.6 trillion a year which is nearly equivalent to 3% of the global GDP. as the financial institutions particularly the banking sector are improving their controls to counter money laundering and terrorist financing crimes, organised crime groups are looking out for new easy targets. Money laundered tends to find the weakest link in the chain, when it comes to modern-day laundering techniques, the real estate industry is in its sights.
The property market has become a prime target for criminals wanting to hide their illicit earnings, as this industry allows the integration of a lot of cash in a single transaction, and such businesses have lax controls to identify the instance of money laundering. According to the financial action task force (FATF), the real estate market accounts for one-third of the illicit assets seized across the world between 2011 and 2013. Money laundering concerns are rising majorly in the countries, whereas high-valued real estate assets are becoming vulnerable to major crimes as criminals are using shells or offshore companies to hide their identities.
However, money launderers are using various sophisticated techniques to launder money via the real estate industry. Among all, the use of shell businesses and front companies is a method being widely used to cover the real identity of the entity making an investment. This includes individuals helping organized crime groups or entities holding significant positions in government departments such as politicians, that have been charged with corruption or other crimes while looking out for ways to evade sanctions. In addition to this, prominent bodies including lawyers, notaries, attorneys and property agents are helping criminals and facilitating them in purchasing assets. Just in exchange for money, these people close their eyes and don't bother to determine the source of earnings or even their identities.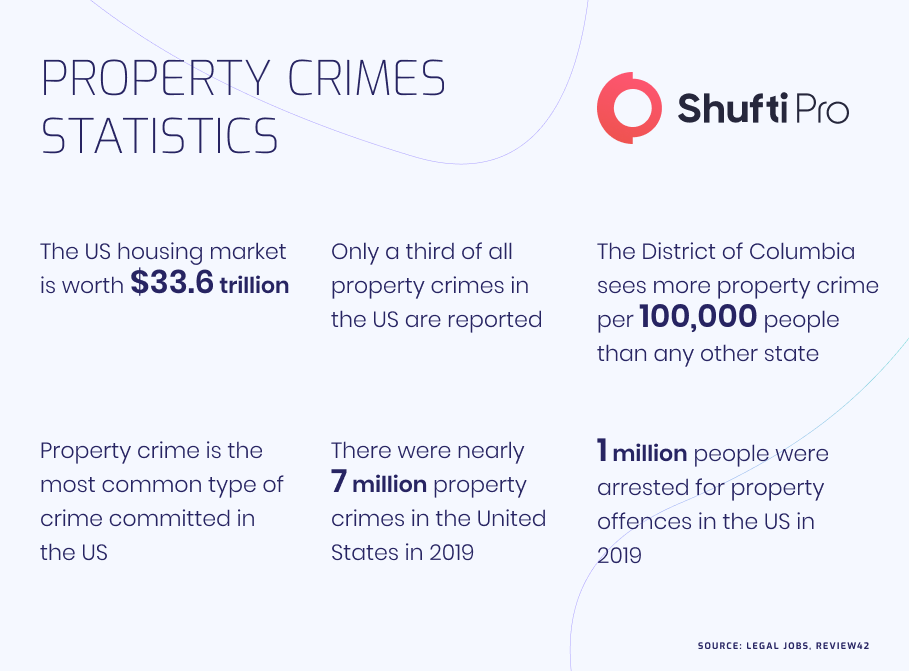 "Real Estate Is Critical To Money Laundering", Says BSP
The Governor of BSP stated the urgent need for brokers to safeguard the real estate industry against money laundering and terrorist financing crimes. This concern was addressed by Benjamin Dioknon at the Real Estate Brokers Association of Philippines 43rd Annual National Convention on 12 October 2021. The spike in the ML/TF activities and insufficient controls have made the real estate market vulnerable to criminals, hence, in this regard, the Governor emphasized the significance of the industry.
He stated the fact that money launderers integrate their black earnings into the real estate systems due to their profitability and consistent pricing value. "Condominiums and other real estate properties are found to be criminal assets generated from fraudulent, corrupted, and illegal drug trafficking activities," he added.
Furthermore, he also made the statement after getting aware of the filed petition from the AML Council regarding "civil forfeiture of assets". The AMLC moves were a result of seizing nearly P30 million worth of properties that were bought with illegal money used to hide the proceeds of money laundering as well as terrorist financing.
Foreigners Suspected of Laundering billions Through Dubai Real Estate
According to the law enforcement investigations, many international customers are investing in the Dubai real estate market that has been alleged to be involved in financial crimes or sanctioned by the global regulatory authorities. This data was gathered by the Washington DC-based Centre for Advanced Defense Studies, whereas, the key findings were shared with E24, a Norwegian outlet that helped in this investigation into UAE's real estate market. In this regard, more than 20 other publications have taken part and collaborated with each other to uncover the money laundering and other financial crime figures behind the Dubai-based properties. 
This is the reason why Dubai has been long known as the centre of attraction for criminals as well as a secure place for illegal financial dealings, money laundering and various other crimes. Additionally, the leaked data also revealed that 800,000 assets were owned by 272,000 individuals and businesses from all over the globe. Among them, many had been placed under the international financial crime sanction list and originated from Russia, including oligarchs, politicians and public officials.
Global Regulations for the Real Estate Industry 
Across different jurisdictions, any entity whether businesses or individuals that are being involved in the real estate dealings are required to comply with anti-money laundering regulations. However, in case anyone is found violating regulatory obligations or becoming part of money laundering proceedings will be held accountable, and would face penalties, sanctions, lawsuits, and imprisonment. 
FATF's Recommendations 
The financial action task force has published guidelines for the real estate businesses that aim to help them to fight money laundering and terrorist financing crimes. FATF's Recommendation 22 mentioned that the property agents, businesses and companies come under the definition of Designated Non-Financial Businesses and Professions (DNFBP) and are obliged to comply with customer due diligence rules that is being stated in Recommendations 10,11,12,15 and 17.
FINTRAC
Financial Transactions and Reports Analysis Centre of Canada (FINTRAC) revealed that Canada's real estate industry is prone to money laundering and terrorist financing activities. Additionally, many businesses and agents were found and were charged for anti-money laundering failings. In 2018, $4 billion was laundered through British Columbia's real estate industry. To reduce the risk of real estate crimes, the Canadian government along with the financial regulatory authorities are making significant amendments to the AML laws to counter the modern-day money laundering activities. The modification mandates the businesses to verify PEPs and UBOs. However, the agents or companies that fail to comply with the laws can face hefty fines up to $1.6 million or imprisonment for 5 years.
How Shufti Pro Can Help 
Shufti Pro's state-of-the-art Anti-Money Laundering (AML) screening helps real estate agents and companies to remain compliant with regulatory obligations as well as can identify the instance of money laundering before it happens. Powered by thousands of AI algorithms, Shufti Pro's AML screening solution also screens customers against 1700+ global watchlists in less than a second with 98.67% accuracy.
Want to learn more about AML Compliance for your real estate business?