BEFORE YOU GO...
Check how Shufti Pro can verify your customers within seconds
Request Demo
No thanks
With technological advancement, scammers are revising their strategies to bypass verification solutions to carry out fraud and wider financial crime. Considering the widespread financial crime, regulators are revising Anti-Money Laundering (AML) laws and policies to keep scammers away. However, businesses must abide by AML regulations, costing them a huge sum. 2022 witnessed a 50% rise in fines related to AML breaches worldwide. This is alarming for businesses, highlighting the importance of robust AML solutions. 
A Quick Recap of AML Violations (August 2023) 
Regulatory bodies continue to crack down on different businesses over failing to abide by AML regulations in the last month. Some major fines due to AML breaches include: 
Dubai Authorities Fined Mirabaud Bank $3M for AML Failings
The Dubai Financial Service Authority (DFSA) charged the Middle Eastern bank, Mirabaud Limited, $3M for failing to comply with AML regulations.  There were many loopholes in the bank's AML system that helped nine interconnected accounts transfer money to each other, raising the threat of suspicious transactions and money laundering. Moreover, the bank did not gather all the data on these interconnected accounts during Customer Due Diligence (CDD).
The DFSA found no evidence of money laundering but detected several red flags in the bank's AML compliance system during the investigation. As per the evidence, the bank should rectify the shortcomings in its systems as its clients have made large transactions over the past three years, and the bank has failed to detect and report any suspicious activity.
Tesla Data Breach Leaks Personal Information of 75,000 Customers 
The Tesla data breach exposed the confidential details of approximately 75,735 customers, including their names, contact numbers, addresses, and the complaints clients submitted about their cars. As per Tesla, an "insider wrongdoing" led to this data breach. 
On August 18th, Maine's attorney general issued a notice stating that individuals affected by the breach were from Maine and are former or current Tesla employees. Moreover, it was disclosed that two former Tesla workers misappropriated the data and shared it with media platforms to violate Tesla's IT and data security policies. The notice made it clear that the carmaker filed a complaint against these workers and requested a court order to confiscate all the devices having the company's data. According to Tesla, it has obtained court orders prohibiting former employees from further access, use or dissemination of the data, with criminal penalties. 
Tesla's CEO Elon Musk revealed that they are to invest $1 billion to establish their computer system "Dojo," which will improve Tesla's cutting-edge system and train its Artificial Intelligence (AI) and Machine Learning (ML) models. The system aims to support autonomous driving while securing its ecosystem.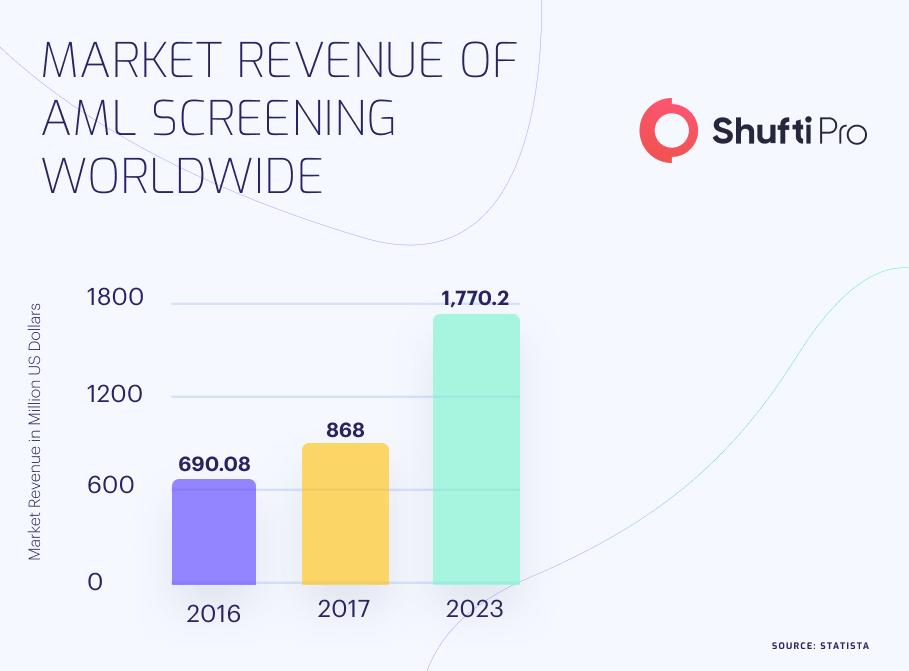 SkyCity Entertainment to Pay $29M Over Anticipated AML and CTF Breaches
SkyCity Entertainment has revealed that they may need to pay the cost of a potential settlement amount for alleged AML and Countering Terrorism Financing (CTF) violations. Although SkyCity has allocated $29 million for this, they have warned that the Australian Transaction Reports and Analysis Centre (AUSTRAC) might impose heavy penalties.
The AUSTRAC initiated a federal prosecution against SkyCity in December 2022 for failing to abide by AML regulations in South Australia. Other breaches include failure to perform risk assessment, real-time risk management, and creating an efficient AML system.
AUSTRAC alleged that the firm doesn't have adequate identity verification programmes, risk management systems, or transaction monitoring solutions to report suspicious transactions. SkyCity should adhere to AML regulations and improve the CDD process. 
Singapore Seizes $736M Worth of Assets in Money Laundering Investigation
Singapore police have apprehended 10 foreigners in a money laundering investigation and seized $736m worth of assets, including properties, cars, and other assets.  The police stated that they had issued to prohibit the disposal of 50 vehicles and 94 properties worth over $815 million. 
This money laundering operation is the most significant of its type in Singapore's history, requiring the involvement and collaboration of over 400 police officers. The police raided the city-state's various target locations during operations and arrested criminals from elite condominiums and luxury homes. The suspects are from 31 to 44 years old, with nationalities like Cyprus, Turkey, China, Cambodia, and  Vanuatu. The country's central bank stated they are in contact with the Financial Institutions (FIs) where suspicious funds have been detected. Supervisory interactions are ongoing with the FIs, but they did not disclose the names of financial institutions. 
Although Singapore is a cryptocurrency hub in Asia, they are struggling to combat money laundering and establish a secure platform for crypto transfers. Whilst the country has not implemented stringent regulations for virtual assets, the Monetary Authority of Singapore (MAS) previously introduced a framework for single-currency stablecoins. Singapore must formulate several strict rules to ensure security for service providers and investors.
How to Avoid AML Fines in 2023
To avoid AML non-compliance fines in 2023 and beyond, firms should:
A robust AML monitoring solution is in place, screening customers in real-time and can be tailored according to the specific needs of various business flows.

Improve customer screening procedures through automation to streamline onboarding processes and maintain regulatory compliance.

Screen customers against various global

sanctions lists

and watchlists.

Train the compliance team on AML requirements, including asset-freezing measures, reporting obligations, and conducting adequate check

s.
How Can Shufti Pro Help?
Shufti Pro offers a globally trusted AML solution that prevents money laundering by screening customers against PEPs, sanctions, and adverse media using 1,700+ watchlists within seconds. Our AML screening solution ensures compliance by conducting automated AML checks and identity verification. We maintain an updated risk status of your customers with scheduled AML monitoring against the frequently updated database. Our comprehensive watchlist management ensures safe B2B transactions, mitigating the risk of financial fraud and avoiding heavy non-compliance fines. 
Still trying to understand how AML monitoring helps banks and other firms maintain regulatory compliance?