BEFORE YOU GO...
Check how Shufti Pro can verify your customers within seconds
Request Demo
No thanks
Online dating scams, such as the one filmed in the recent Netflix Original documentary " The Tinder Swindler," already were increasing before the covid-19 outbreak, but their prevalence is now touching the sky. Scammers pretending to be in love with scam people is not a new technique, but the rapid growth of online dating platforms as well as social media applications in proliferating such activities. Thus, these sites are gaining attention from the law enforcement authorities and compliance departments.
According to the Federal Trade Commission (FTC) report, around one-quarter of the fraud cases were initiated through social media. That cost around $770 million in a single year. Furthermore, Instagram, Facebook, Whatsapp, and Telegram were the most vulnerable platforms through which millions of people are getting scammed.
The Rise of Romance Scams [2022 Overview]
The coronavirus pandemic is a key force behind the continued growth of romance scams as it has paved the new opportunities for criminals to scam victims. Last year the criminals used romance as a hook to lure people into fake investment schemes, particularly those playing with cryptocurrencies. After romancing the targeted people, the fraudsters often make the victim believe that they are successful investors and are associated with well-reputable businesses to offer investment advice for bogus opportunities involving digital currencies. 
According to FTC, cryptocurrencies were the top method that victims used to make payments of around $139 million in 2021. That is almost five times the amount reported in 2020 and more than 25 times that in 2019. In addition to this, the reported romance scam was linked to people of almost all ages, but the majority of them were among 18-29-year-olds.
Thus, several federal government agencies across the globe are taking initiative to launch public awareness dives to alert the public regarding the severity of the romance scams that are occurring through dating platforms and social media sites. The agencies, which include the U.S. Treasury Department's Financial Crimes Enforcement Network, the Commodity Futures Trading Commission and the Consumer Financial Protection Bureau are reaching out to the online users to provide them with essential information on how to identify and overcome the risk of getting scammed.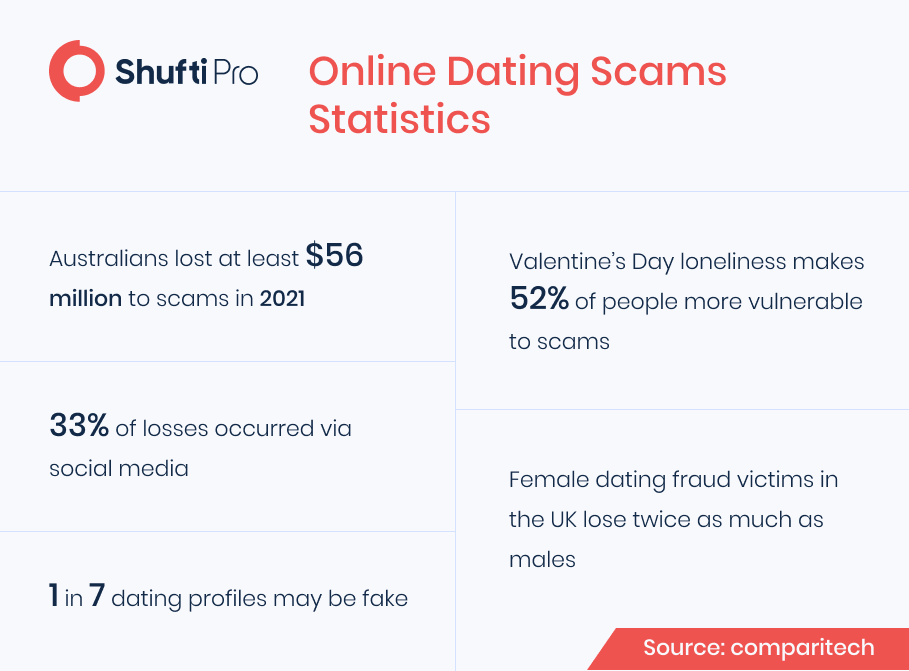 Hong Kong Police Reveals 822 Romance Scams Occurred in 1H of 2021
According to the Hong Kong Police investigations, the number of online dating scams doubled between 2020 and 2021. Around 822 romance fraud cases were reported in the first half of 2021 crossing the 429 cases that were reported in 2020. In addition to this, 74  reports regarding e-banking scams were also published in which the victims were scammed through phishing attacks that appeared to have originated from their banks.  
However, these scams have come to light after the disclosure of a recent incident where a French businessman fell prey to romance scammers and lost HK$2.2 million after making an online relationship with a woman in Shenzhen who chatted with the victim for two months before urging him to invest money in Hong Kong stocks.
Thus, the police published information documents for awareness and appealed to the public to remain cautious when making ties with online people and avoid sharing personally identifiable information. "Do not respond to suspicious requests by online friends who ask to borrow money or request fund transfers for all sorts of reasons," a police spokesman said.
Shanghai Police Warns Citizens to Beware of Online Romance Scams
Shanghai police have issued warnings to aware people of online dating scams in which the people are getting victimized and losing a lot of money. In Putuo District, a victim reported to local police that he was dumped by a woman he met online and invested 1.09 million yuan in a bogus scheme. However, once the payment was made the scammer cut off contact and vanished. This happened through an online dating platform called Zhou.
In addition to this, the number of reported cases has doubled from last year. According to the police, these scams account for 16% of all financial losses involving telecom and internet fraud in the first seven months of 2021. The law enforcement authorities said under romance scam schemes the criminals make online relationships with the victims and account for 4.8% of the internet fraud that occurs in the country.
How Dating Platforms Can Secure their Operations
To secure online dating services, businesses need to integrate customer verification solutions. However, this is not a regulatory obligation but it is essential for filtering out unwanted users as well as helping them to onboard legit entities.
Here's how verification can help dating platforms:
Make the platform trustworthy, thus dating services will attract a mass audience if they find the website legit and free from scammers.

Reduce the instance of account takeover, securing the users' account details and sensitive data

Enhance customer experience along with reducing the user Abandonment Rate.
However, as people are not technology-friendly and are not familiar with the digital verification procedure, hence the procedure must be seamless and easy to use. Other than this, people might also raise concerns about data protection and be scared to share ID details. Thus, platforms need to have GDPR compliant identity verification solutions that have the potential of securing customers' information and restricting bad actors from getting on board.
Here are some features that can help reduce fraud while keeping the conversion rates high.
ID Document Authentication:

loaded with rigid document check and OCR technology, businesses can verify their

identity documents

in real-time.

Facial Biometric Verification:

biometric technology

helps to validate the users by matching their face with the facial imprint placed in ID documents along with a liveness feature that validates the physical presence of the user at the time of onboarding.

Two-factor authentication:

2fa adds

an extra layer of security

that helps to secure online dating accounts. It also prevents data breaches and unauthorized attempts to take over accounts.
How Shufti Pro Can Help
As digital socialization is here to stay amid the coronavirus pandemic and beyond, online dating platforms need to keep customers safe from romance scammers.  To fulfill the purpose of developing long-lasting and true relationships, these platforms must verify daters before onboarding them.
Shufti Pro offers a state-of-the-art identity verification solution that assists digital dating platforms to authenticate daters' identities and helps them onboard legit users while filtering out the bad actors. Powered by thousands of AI models Shufti Pro's ID verification solution generates verification results in less than a second with 98.67% accuracy making it a viable option for online dating platforms.
Want to know more about ID verification services for dating platforms?