BEFORE YOU GO...
Check how Shufti Pro can verify your customers within seconds
Request Demo
No thanks
Compliance regulations can be a challenging task for the financial services sector and fulfilling them can be a long and tedious process. But no matter how onerous the process may be, the costs of non-compliance can be detrimental. Thus the financial services sector must exercise a comprehensive CDD or Customer Due Diligence Checklist. Under the global compliance regulations, every company providing financial services is obliged to perform identity business verification of its clients during the onboarding process.
The customer due diligence process can vary depending on the nature of the account and the client. To simplify the procedure, therefore, companies should adopt a risk-based approach. This allows them to verify their customers based on the levels of risk they pose to the company. For example, a person opening a simple low deposit account may need some basic document verification at the time of onboarding. On the other hand, a beneficial owner of an offshore entity or a person having a high-risk business needs to be subjected to an enhanced due diligence process.
Customer Due Diligence Checklist – Steps towards a Better Compliance Structure
The real question then is that what steps should be taken to establish an efficient due diligence checklist. A simple customer due diligence checklist that banks and financial services can go through to make sure their CDD procedures screen through every sort of risk can include;
Build a Basic Screening Process to Weed Out any Obvious Levels of Risk
Building a basic verification procedure can ensure that there is no obvious fraud involved. This process may involve asking for a person's ID information including full name, date of birth, address, along with some essential identity documents like an ID card, passport or a driver's licence. It is also advisable to perform an address verification check by asking for the client's recent utility bills. These Know Your Customer or KYC checks can help the company weed out any kind of identity fraud and determine if the person is trying to impersonate someone.
Additionally, at this point, it is also advisable to check for any beneficial owners (BO). In case there are any, make sure to get their details as well and the relationship between the BO and the customer. Moreover, perform an AML check to make sure that the customer is not exposed politically.
Vet Your Third Parties to Enhance the Process
Performing the entire CDD process on your own is impossible. To verify a customer you have to rely on third-party databases, banks, lawyers and auditors. It is important to choose outsourced service providers after proper research and due diligence.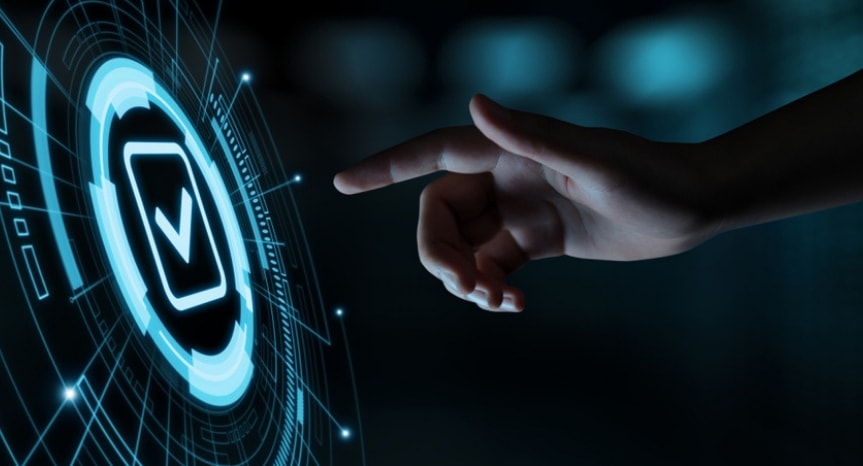 Assess the need for Enhanced Due Diligence
For high-risk clients, the process of enhanced due diligence is very important. EDD involves collecting more information using customer risk assessments. Due diligence EDD can be an ongoing process and can be implemented for the entire period of time the client stays with your firm. It is performed by setting up some warning signals in your system to become aware of any threats or risks to your system immediately. Some alert signs that can help you through may include; the type of risk associated with the client's transactions; their occupation; their address; and the type and value of their transactions.
All these red flags can enable you to assess whether your client is getting involved in money laundering or any other financial crimes. They will help you to timely assess any risks to your firm and take the appropriate action accordingly.
Make Sure you Comply with Data Protection Regulations
Performing customer due diligence is only a part of your responsibility. You must also make sure that every shred of data you collect from your clients is protected and secured. Moreover, GDPR also demands that any entity collecting customer data is also liable to protect it as well.
Keep Your Data Saved Digitally
Make sure all customer data you have is saved digitally and can be produced for proof if or when needed. Securing all CDD and EDD data is not only smart but a necessary regulation from any global regulator. Since any government can ask for client data in case of suspicion of money laundering or corruption, every firm is liable to be able to provide documented proof of their clients' transactions.
A Customer Due Diligence Checklist can allow banks to implement a comprehensive compliance process. Due diligence CDD is a part of your AML compliance checklist. Shufti Pro is a leading data verification service that provides customer identification as well as business verification service. It provides KYC/AML for security compliance for companies looking to verify their clients through identity checks and AML screening.