Blogs
Know Your Business – What Does it Mean & How it can Protect Your Company?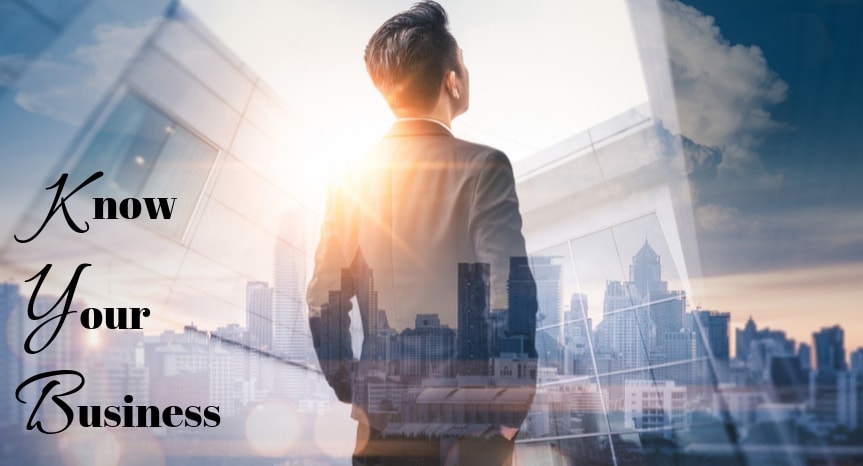 Businesses that offer their services to other businesses, instead of individual consumers, have to be more vigilant in their customer onboarding processes. It has become important, in the current regulatory landscape, to secure your own interest before engaging with another business. For this, Know Your Business practices comes in handy as they help a company to verify the corporate information of their potential clients and personal information of the higher management handling the operations of that client company. Business verification for KYC or Customer Due diligence is essential to identify Ultimate beneficial ownership (UBO) structure.
What does Know Your Business Mean?
A typical Know Your Business practice enables corporate organizations to determine whether they are dealing with authentic business entities or shell companies that are just present on the paper. AML Checks for business and proper document verification is demanded by regulators, especially in developed countries when dealing with foreign entities. Guidelines such as Electronic Identity Verification (eIDV) and 4th AML directive from the European Union are some of the examples that dictate Know Your Business (KYB) laws to corporate entities.
On the other side of the pond, in US, Customer Due Diligence measures are being dictated to be the norm to determine the true ownership of a business entity. Several KYC service providers offer different business verification services in order to collect business verification data. Some Identity verification services such as Shufti Pro can perform business verification in seconds with the help of its document verification services, identity verification of the top management through official identity documents and Anti Money Laundering Checks.
How KYB protects Your Business Interests?
Based on Artificial Intelligence, Shufti Pro can determine not only the true identity of a verifying individual but can also check for the financial risk attached to that person with AML Compliance solutions. With Anti Money Laundering services from Shufti Pro, you can check the involvement or presence of any top official of your partnering company in any watchlist or financial risk database. Shufti Pro banks on its huge databank to perform Customer Due Diligence on behalf of its customers. Shufti Pro can perform AML Background checks in real-time from 1000+ Watchlists and 3000+ databases.
Know Your Customer services might be the main objective of any identity verification service such as Shufti Pro, but the same set of services can be used to check the authenticity of any corporate entity. These KYB services are greatly helpful for financial institutions handling funds of large customer base and corporate entities. Banks, brokerage firms and dealers of several investment institutions have to be especially vigilant against every business entity that wants to partner with them.
Business Verification Service – Is it Worth Your Time?
Performing Know Your Business procedures can be hectic and might require specialized manual resources, but identity business verification offered by third-party KYC solutions can come in handy. They are not only the perfect form of Regtech but they enable businesses to be secure from multi-million dollar fines that a regulator will easily slap on such institutions if found in breach of their regulations.
Most of the banks have already tasted the slow agonizing pain of KYC verification for their customer onboarding, transaction authentication, and remote banking services. This is the reason why most of the large financial institutions that are in dire need of Know Your Business services or who want to determine the ultimate beneficial ownership (UBO) structure of the corporations they are dealing with, find it hard to trust a KYC service provider. But with Shufti Pro and its Artificial Intelligence (AI) based identity verification services, it becomes easier to perform business verifications in seconds. With Optical Character Recognition (OCR) and Global Business Verification, Shufti Pro becomes an ultimate resource for businesses for real-time identification and verification. Shufti Pro is available in 230 countries of the world with support available for 150 official languages. It has the ability to determine the true identity of a person with the help of authentic identity documents that include ID Cards, passports, and driving licenses.
With machine learning algorithms any attempt of forging identity documents or even ownership structure can easily be detected by Shufti Pro. Fake credentials or personal information provided about the top management, a common practice in case of Shell companies with complex management structures, can also be easily traced by Shufti Pro. Nationality verification and Geolocation services of Shufti Pro enables companies to determine the true country of origin for international clients and whether a certain company has been incorporated at a certain tax haven or not.
So in order to collect reliable business verification data and perform impeccable business verification, try KYC and AML Compliance solutions from ShuftiPro. You can even sign up for 15 days free trial at first in order to check the service standards by this global identity verification service.