BEFORE YOU GO...
Check how Shufti Pro can verify your customers within seconds
Request Demo
No thanks
Historically, the measures to curb money laundering and terrorist financing had only been only imposed on the financial sector. However, since December 2001, when the Second European Money Laundering Directive 1 extended the provisions to a range of non-financial businesses, including casinos and gambling service providers. Additionally, while keeping in mind the vulnerability associated with land-based and remote casinos, the Directive was extended to the gaming sector as well. The online gambling market was worth $61.5 billion in 2021 and is estimated to touch $114.4 billion by 2028, with a CAGR of 10.9%.
However, the online gambling service providers are under stress to counter financial crimes as well as remain compliant with the money laundering and terrorist financing requirements that are being imposed on service providers. Moreover, specifically, AML/CFT regulations are well-structured to assist businesses to secure their operation and pull off criminals from the grounds.
Gambling Industry Overview 
One of the most affected industries by the coronavirus pandemic was the entertainment sector. The strict restriction imposed on travel and public places, as well as the cancellation of many global sports events, had adverse impacts on the gambling industry. However, the governments across different jurisdictions made effective measures and put efforts to revive the world order. When everything was going digital, the online gaming sector experienced rapid growth and became an emerging trend that is here to stay. However, as online gambling activities are becoming the primary option for digital entertainment, yet is home to corrupt politicians, money launderers, organised crime groups and terrorists.
Online gambling has emerged with multiple opportunities for money launderers. By channelling black money through a digital platform, criminals can easily hide the money sources. Other than this, there are various forms of gambling crimes including identity theft, account takeover, illegal use of slot machines, cheating at gaming tables, and terrorist financing. Such illicit activities are increasing as casinos accompany millions of billions worth of transactions as well as provide financial services like opening credit, safe leasing services, fund transfers and checks endorsement that helps criminals to convert their illicit earnings into legit.  To do so, criminals open a gambling account and verify their identity by providing a bank account number. Once they get on board, the fraudster can place illicit funds through bank accounts. Among various types of payment options available on the platform, anonymous gateways are also provided by the gambling service providers particularly through cryptocurrencies. Thus, the funds integrated into the gambling accounts are then withdrawn and given legal status.
In addition to this, the fraudster can also place bets using black money. In this case, the players place their money while keeping their identities anonymous or using other players to do so on their behalf. One player will lose intently, so as to benefit another user. While this is the most common manipulation technique that does cost a small amount of money, most money launderers are willing to pay this price to launder black money to get financial gains.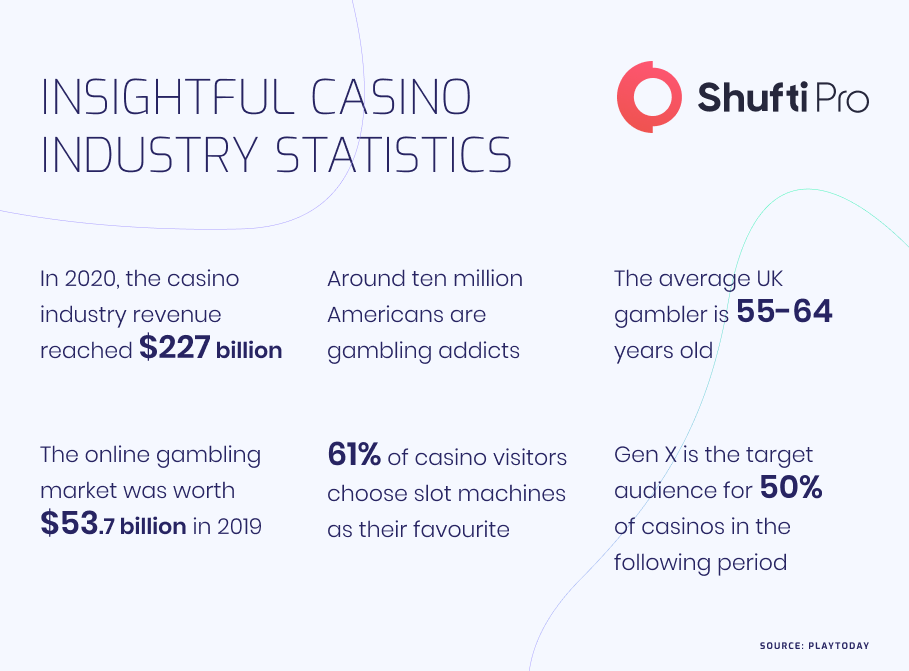 Crown Resorts Fined A$80m Over Illegal China Dealings
Crown Resorts, an Australian gaming operator, has been fined A$80 million for illegally accepting Chinese bank cards at its casino in Melbourne. According to the gaming regulators, the transactions were falsely classified as hotel services. However, to curb money laundering activities and excessive gambling activities in Australia, the service providers are not allowed to accept transactions through bank cards. Crown acknowledged its "historic failings" and stated that the top executive entities were in the process of reforming how the company operates. 
In addition to this, the Victorian Gambling and Casino Control Commission (VGCCC) said that the gambling service provider had breached the country's casino regulation by permitting customers to withdraw money using credit or debit cards. The gambling regulatory authority has also found that the Crown has processed A$164 million in China UnionPay card payments, drawing in A$32 million of revenue in the process, between 2012 and 2016.
UKGC imposed EUR 3.8 Million Fine on Genesis Global for Money Laundering Violations
The United Kingdom Gambling Commission (UKGC) has imposed a fine of EUR 3.8 million on Genesis Global for violating the country's money laundering regulations. Due to the significant rise in the number of money laundering activities, the gambling regulatory authority has issued warnings to the online gambling service providers, stating to take every essential measure to secure the customers' data integrity, and protection right at their best level. However, back in 2020, the company was banned for the first time, but due to major improvements made by the company, impressed the regulatory authorities, thus the ban was lifted just after three months.
Global Gambling Regulations 
Financial firms and gambling businesses have significant responsibilities in curbing money laundering and terrorism financing activities, companies should establish in house control systems and should comply with the AML/CFT regulations. As the global financial authorities including AUSTRAC, FATF and others are putting efforts and coming up with identity verification checks, businesses need to have rigid AML screening solutions that can identify any sort of suspicious transactions in order to report them to authorities instantly. 
The Australian gambling industry is subject to AML/CFT regulations. The gambling service providers operating in the country are permitted to facilitate locals, but only with sports betting and lottery activities. But casino games and live betting are prohibited. However, as some of the gambling websites and platforms are outside of Australian jurisdiction, there are no such laws or standards that prohibit Australian citizens from using them.
Unlike many other jurisdictions, New Zealand has a clear set of regulations for online gambling services, in 2003, the government approved a new statute to ensure that the laws are complete and easily understandable. However, the statute stated unequivocally that access to gambling platforms from other countries is legal, but advertising on such websites is illegal and prohibited for the entities living in the country.
In addition to this, certain types of gambling activities are permitted in Hong Kong as long as they are governed by the Hong Kong Jockey Club (HKJC). It's a government-sponsored non-profit organization that regulates the legalized gambling services in the country. The entity permits the citizens to place bets, while all other forms of gambling are prohibited in Hong Kong. However, the government has not only prohibited unauthorized gambling operations but has also made it illegal for tourists as well as residents to place bets with unregistered gambling service providers. However, making ties with illegal or international bookmakers can put the law-breaking entities to face a fine of $30,000 and imprisonment for 9 months.
How Shufti Pro Can Help
Shufti Pro's anti-money laundering services are an optimum solution for the online gambling service providers as it allows them to verify the gambler's identities along with their source of income while screening them against 1700+ global watchlists with 98.67% accuracy in less than a second.
Want to know more about AML screening services for the gambling industry?