BEFORE YOU GO...
Check how Shufti Pro can verify your customers within seconds
Request Demo
No thanks
In recent years, the online gaming and gambling industry has experienced significant growth as technology is constantly evolving. Due to the coronavirus pandemic, the rapid shift towards online platforms is also considered a key component for rising the popularity of digital gaming. Now people can get access to online betting games and tables in no time. The global gaming industry generated revenue of $175.8 billion in 2021 and is forecasted to exceed $200 billion by the end of 2023. However, more than half of the industry's revenue comes from mobile gaming, the biggest segment of this market. 
However, as digital gaming is becoming the mainstream, online gamers are spending cryptocurrency as well as real money for purchasing games or betting. This has paved a new way for cybercriminals to manipulate platforms for financial gains. Gaming businesses are struggling to provide a frictionless customer experience along with complying with regulatory obligations. Various standards and laws to secure the industry's operations.
Overview of Australian Gaming Industry 
The Australian gaming and gambling industry is thriving from 2020. Thanks to pandemic lockdowns and work-from-home norms the reliance on digital gaming increased.  The gaming market was struggling to sustain and was making less than $3.2 billion in 2019, but the figure jumped to $3.4 billion in 2021. However, the covid outbreak was beneficial for a few businesses that changed their way of operating and helped them to grow immensely. The online gaming industry is among them. However,  the gaming and gambling market is standing on the verge of destruction as emerging crimes like identity theft, money laundering, and terrorist financing are making barriers for businesses. There are heaps of cases in which due to the negligence of gaming businesses, the reputation of the country's gaming industry was damaged at the global level.
Sydney's 'Mini Casino' Venues Suspected for Money Laundering
National Security Agency (NCA), Australian gaming regulator and organized crime investigator, has uncovered confidential intelligence regarding "mini-casinos" in Sydney that have been suspected of money laundering activities. These poker venues had hundreds of betting machines and at least one of them was used by money launderers since 2014. According to the Sydney Morning Herald, the suspected 10 venus accounts for around 40% of $6 million indulged in money laundering that has been traced by the law enforcement bodies over the past few weeks. However, most of the money launderers were active members of Vietnamese organized crime groups involved in drug trafficking activities across Sydney.
While carrying out investigations, David Bryne, the chief NSW gaming investigator said, 95,000 poker slots were used for money laundering and around $1 billion was washed through the gaming industry. "Serious and complex matters have been raised and the government is giving them careful consideration. The NSW government will work with the Independent Liquor & Gaming Authority and stakeholders to ensure offenders are caught and prosecuted," the statement said.
Australian Casino to Make their Operations Cashless to Stamp out Money Laundering
According to regulatory bodies, the Star and Crown Sydney have agreed to an unusual move of making their gaming operations cashless to eliminate the risk of money laundering. This came after an investigation conducted in 2021, found out criminal activities happened at Crown Resorts casino across Australia. Due to this, the casino has been under great stress to reform its gambling services. The investigation concluded that the Crown was helping money laundered, exposing staff and customers to the risk of detention. However, the commitment to ban cash is an effective move to secure gaming operations. However, the Independent Gaming and Liquor Authority (ILGA) stated Crown will ban cash, but the timeline is not yet specified. In addition to this, the Star group was also moving towards cashless gaming. A company spokesman told the BBC: "This will be a gradual transition with the customer in mind, with an implementation timeline still to be determined." Thus, if this happens, the Star and Crown would require robust identity verification systems to determine true identities as well as to verify financial transactions.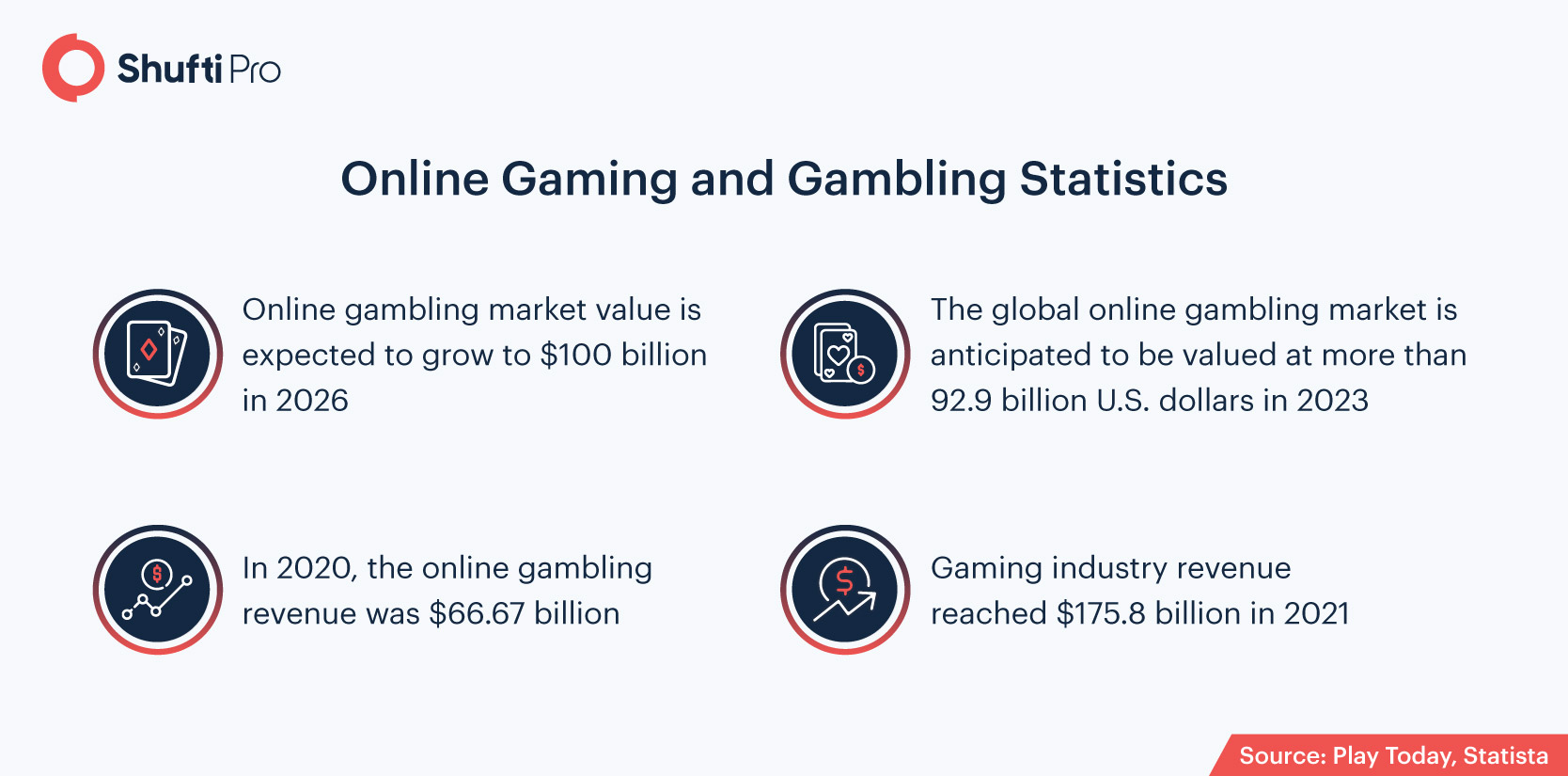 Online Gaming and Gambling Regulation in Australia
Interactive Gambling Act (2001) 
Australia is considered a hub for gambling and online gaming. However, there are no unified regulations for online betting or gambling as every state has its own regulatory department. The law named, Interactive Gambling Act prohibits online gambling but legalizes betting. This law was passed by the Commonwealth Parliament on 28 June 2001. The Act imposes on all online gambling operators, making it unlawful for them to provide gambling services with real money to Australian citizens. In addition to this, it's prohibited for online gambling and gaming businesses to advertise interactive gambling services like online betting, poker, or casino for locals. However, under this Act, accessing or utilizing such services outside Australian borders is not an offense, businesses can offer as well as advertise such activities but only for international customers.
Anti-Money Laundering (AML) Legislation
As online betting platforms and casinos are becoming the primary hud for the money launderers, the financial regulatory bodies have emerged with anti-money laundering compliance, aimed to determine and deter the money launderers. Australian Transaction Reports and Analysis (AUSTRAC) is responsible for legislating AML and CFT laws. Under the Anti-Money Laundering and Counter-Terrorist Financing Act, 2006  every gaming and gambling businesses are subject to this regulation. Under this law, the gaming sector needs to screen their customers before onboarding them along. In addition to this, other obligation includes;
Reporting customers suspicious activities and transactions

Maintaining clients' records

Establishing in-house anti-money laundering and counter-terrorism financing programs

Implementing Know Your Customer (KYC) standards

Streamlining business operation with AUSTRAC AML guideline
However, businesses that fail to comply with the AUSTRAC obligations can make them face regulatory sanctions, hefty fines, and exposure to money laundering activities. For instance, back in 2017 one of the biggest gambling businesses was fined $45 million as a civil penalty by AUSTRAC for AML/CTF failings.
The Australian Consumer and Competition Commission (ACCC)
Under the Competition and Consumer Act (CCA) 2010, the Australian Consumer and Competition Commission (ACCC) is responsible for enforcing Australian customer protection laws across the country. From the perspective of gambling and gaming, the ACCC oversees the business services and operation, whether they are complying with CCA laws or not. In addition to this, they are also responsible for securing online gamers' data and privacy rights as they are not mistreated. However, in case of any business found breaching CCA compliance, ACCC can also take legal action against them.
How Shufti Pro Helps
The online gaming and gambling industry is adversely impacted due to the rising number of financial crimes, particularly money laundering. Due to this, the never-ending wave of laws and standards are in line, aimed to secure gaming and gambling businesses. Although gaming service providers are permitted to provide service in Australia, they need to comply with a set of rules along with robust identity verification systems.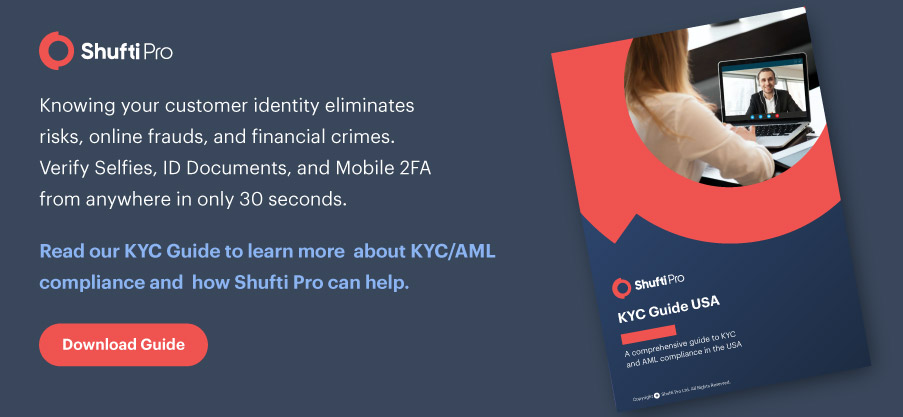 Shufti Pro's state-of-the-art identity verification services are an ideal solution for businesses seeking to provide online gambling and gaming services. AI-powered ID verification solution allows companies to determine the real identities of customers before getting them on board. Shufti Pro also provides robust AML screening services that can thoroughly verify clients against 1700+ financial watchlists with 98.67% accuracy in less than a second. 
Want to learn more about KYC and AML services for the online gaming and gambling industry?