BEFORE YOU GO...
Check how Shufti Pro can verify your customers within seconds
Request Demo
No thanks
User engagement towards digital platforms has been growing at an exponential pace for the past few years. As businesses continue to bank on technology trends and offer services in the highly competitive online space, they have certain moral and regulatory obligations that they need to fulfil. One such industry is online gambling that requires customers to have a sound perception of the products and services they utilise. 
This blog sheds light on the current gambling landscape in Germany, the new regulatory framework including its impact, and why identity verification of online players is necessary.
What are Online Gambling Requirements?
There does not exist a global regulatory authority that governs the online gambling industry. Given the type of services offered by businesses in this industry, service providers have a corporate social responsibility (CSR) of safeguarding minors from harms of age-restricted products, for which age verification obligations are necessary. 
Context of the Online Gambling Regime
The e-betting industry is forecasted to bag a revenue of 127.3 billion at a steady growth rate of 11.5% by 2027, as per the findings by Grand View Research. While gross gaming revenues amount to 40 million USD, the industry is all set to skyrocket in the coming years. But in Germany, a so-called de facto ban has hindered the progress of such businesses by a fair margin when compared to the global market. Despite the prohibition, the regulated market which includes state lotteries was able to generate an encouraging 11 million Euros in 2018. 
Suggested Read: Gambling Compliance or Data Protection? The Puzzle is Solved!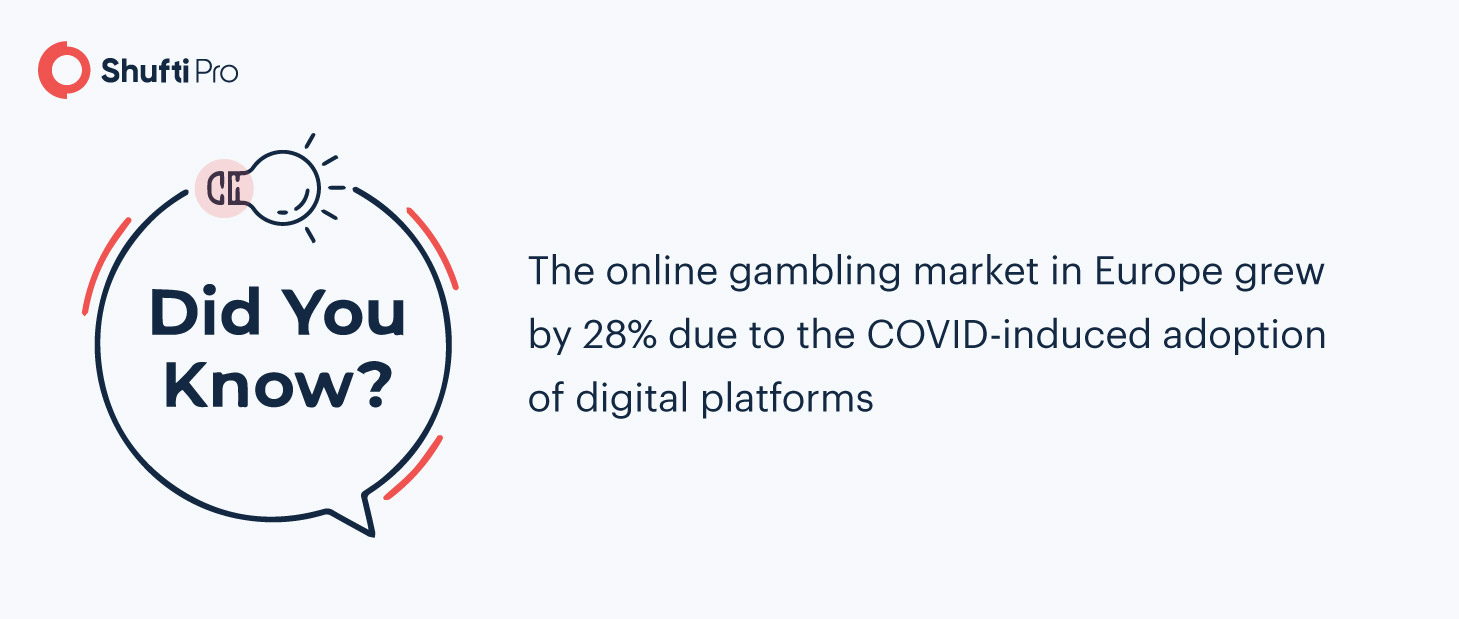 The Regulatory Landscape
Germany's previous State Treaty on Gaming (GlüStV) was recently revoked on June 30, 2021. This regulation was quite a challenge for local and global service providers operating in the gambling industry. As per the text given in the act, a few federal states were permitted to carry out brokerage of lotteries and offer e-betting services, while online poker and casinos remain banned. 
Similar to other countries, gambling in Germany remains a difficult issue to address given the lack of technical and administrative measures for governing digital gambling platforms. While political and corporate pressure to open the gambling market started mounting in Germany, regulators needed to present a framework that was technologically sound yet highly regulated. 
What do the News Rules Imply?
According to German authorities, the re-regulation Treaty – Glücksspielstaatsvertrag 2021 – was enforced on July 1, 2021, after approval from all the states. The promising aspect of the new framework is that now international and domestic gambling services providers are open to the German market. On the other hand, Section 1 of the Treaty includes detailed guidelines regarding the prevention of addiction, its proper interpretation and implementation, which is also the sole purpose of the interstate agreement.
That being said, the state-regulated gambling industry including online platforms (e-betting sites, casinos, and poker events) is directed to perform proper due diligence of customers to minimise gambling urges and tackle the risks associated with the black market. For this purpose, Know Your Customer (KYC) verification of each onboarding player has become a necessity.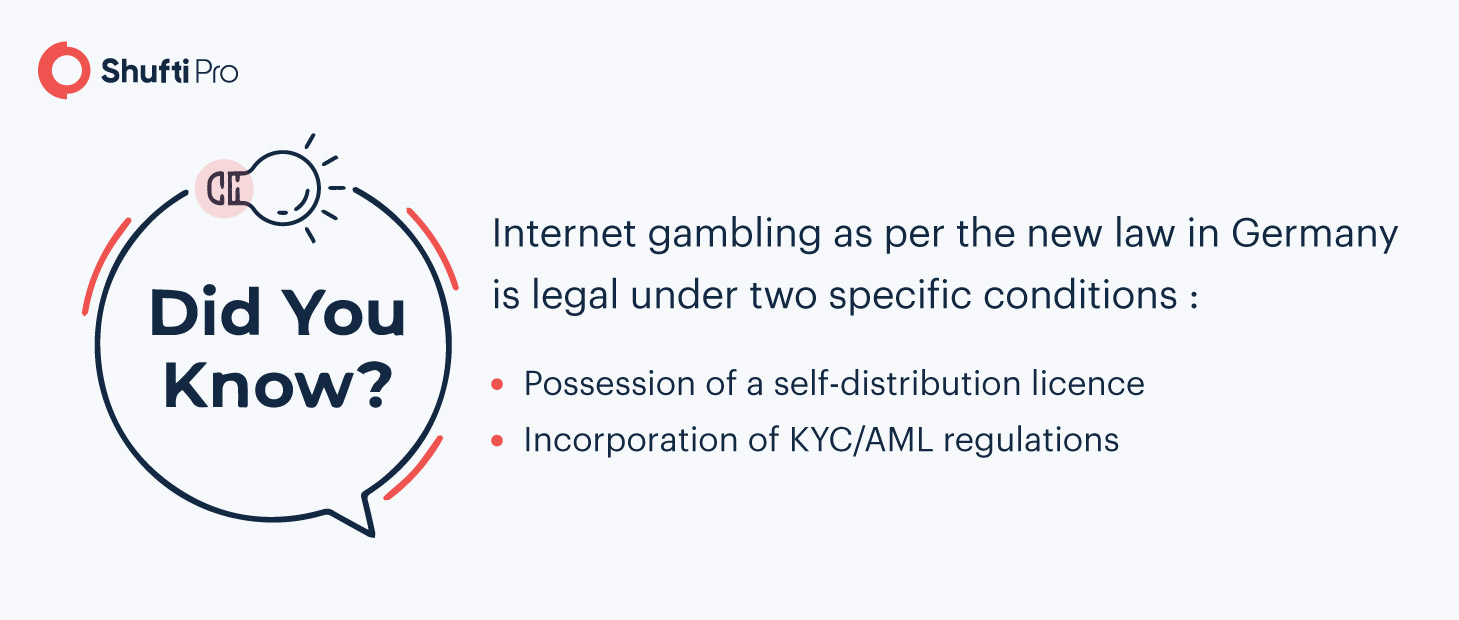 What About In-Game Purchases?
Many e-gaming and gambling platforms incorporate the feature of in-game purchases that can be purchased with real money. These lead to the P2W (Pay2Win) phenomenon, which by most experts increases the chances of winning. These microtransactions can often be used as a source to launder money by creating multiple accounts to play the cards in favour of a single player's account. Although the Treaty lacks a crackdown against such instances, it aims to develop robust practices for gamer verification to reduce the chances of biased accounts and compliance with Anti Money Laundering standards.
Regulatory Framework for Service Providers
The gambling regulation's Section 4(1) quotes "games of chance" available on the internet should be brokered and given a permit by a recognised authority from the service provider's specific jurisdiction. This specific requirement is subject to authorisation by the online platform's specific state and requires identity verification checks before customers start using business services. Player verification obligations include verifying the age and identity of gamers so that any underage individual is not exposed to the harms of gambling addiction, identity theft, and financial crime.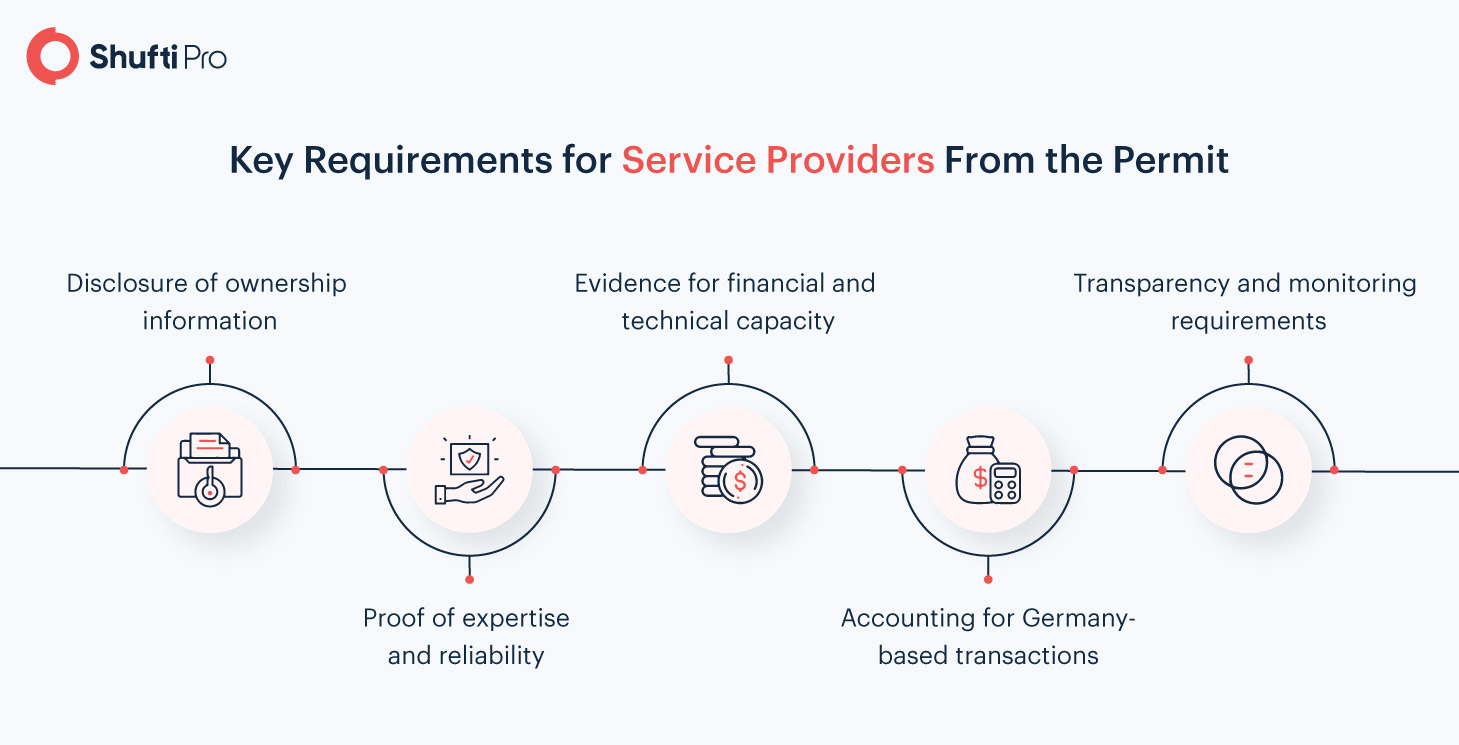 Sports Betting
Section 21 of the Treaty lists regulations regarding online sports betting platforms. Some worth-mentioning provisions include betting restrictions on irregular athlete behaviour such as a red card in a football match. On the other hand, live bets are allowed if they are entirely based on luck. 
Suggested Read: KJM Age Restrictions Breaking New Grounds for Gaming Industry
Virtual Slot Machines
In Section 22(A) of the gambling Treaty, regulations for virtual slot machines games including table games, roulette, baccarat, and blackjack are defined comprehensively. The law provides a maximum limit for the game stake which is a meagre 1 Euro. Although heavily criticised by the industry, this will reduce the chances of instant bankruptcy and money laundering. While these regulations raise certain legislative concerns, they are helpful in making sure financial crime is mitigated properly. 
Online Poker
Special rules are given for online poker platforms in Section 22b of the legislation which includes:
Participation of human players

Automated players are prohibited

Assigning virtual tables to participants will be random
A central supervisory authority is set to carry out operations in the German state, Saxony-Anhalt, to issue instructions to service providers regarding adoption of the Gambling Treaty. 
How can Shufti Pro Help?
The online gambling industry is under a new wave of regulations with the advent of the Interstate Treaty. Although service providers are allowed to offer services in Germany regardless of their country of origin, they need to consider their state gambling provisions as well as those in the target market. Shufti Pro, with its global and customer-centric IDV services can allow businesses to meet these regulatory requirements with ease. Our age verification solution backed by AI-powered models are built on minor protection regulations offering real-time identification of online gambling customers. 
Does your business provide services tailored for an age-restricted audience? Find out how to meet your regulatory needs effortlessly.