BEFORE YOU GO...
Check how Shufti Pro can verify your customers within seconds
Request Demo
No thanks
The evolving regulations for the gambling industry are likely to increase compliance challenges in 2021. Recently, Netherlands and Germany followed the pattern of the UK, Italy, Spain, and France and proposed laws for making online gambling legal. Where KYC and AML regulations are becoming rigid, data protection laws and ethical marketing are two more issues that gambling platforms have to face. It is likely that all these rigid rules and regulations might mess things up for businesses. Have you ever wondered about giving the gambling compliance and data protection policies a thorough read? As simple as it sounds, everything will jumble up in your brain and the chances of complying with any of them will be an issue hard to resolve. So, we have gathered all the information you need and sorted them into pieces. All you have to do is read this blog till the end; you'll be updated on all the regulations followed by an effective solution that can help you abide by them too. 
Why Does Gambling Sector Need KYC/AML Compliance?
Money laundering, terror financing and various other criminal activities have become as easy as 1, 2, 3 in the online gambling industry. To combat them, FATF recommendations and regulations from different authorities have made KYC and AML screening mandatory for online gambling platforms. Non-compliance with these regulations can lead to hefty penalties.
Checklist for AML Compliance in the Gambling Sector
To stay in compliance with regulatory obligations, it is essential to be aware of a proper compliance checklist that needs to be fulfilled. Here is what you should know:
AML Compliance Program
A well-adjusted AML compliance program is very important for online gambling platforms. This system must be able to verify players across the world. Without effective AML compliance, not only will financial criminals enter the ecosystem but it will also lead to hefty non-compliance penalties.
Due Diligence Protocols
Before permitting anyone to gamble, platforms must perform certain due diligence checks. First, identity verification checks will let you know if the player is legitimate. In case there is anything suspicious about the person, enhanced due diligence becomes mandatory. 
If you want more details, check out our blog: AML compliance checklist for efficient AML screening in 2020 
All good? Great. Let's move on to step 2 of the puzzle. 
Underage Gambling – An Old Problem with New Solutions
Underage gambling is another big issue that becomes a hurdle in gambling compliance. According to a 2019 study, 50% of total 17-year-olds in the United Kingdom are regular gamblers. As per the regulations, only people that are above the stated age limit must be allowed to play. In most countries, the age limit is set at 18 years. 
This is an old problem where minors dodge the verification checks with false date of birth. So, age verification is one new solution to prevent minors from gambling. Digital age verification solutions perform liveness detection checks that ensure the live presence of the user. 
Apart from the identity verification checks, gambling platforms should follow ethical marketing rules and avoid targeting people between 15 and 20 years of age. It will be easier to be socially responsible and comply with the regulations.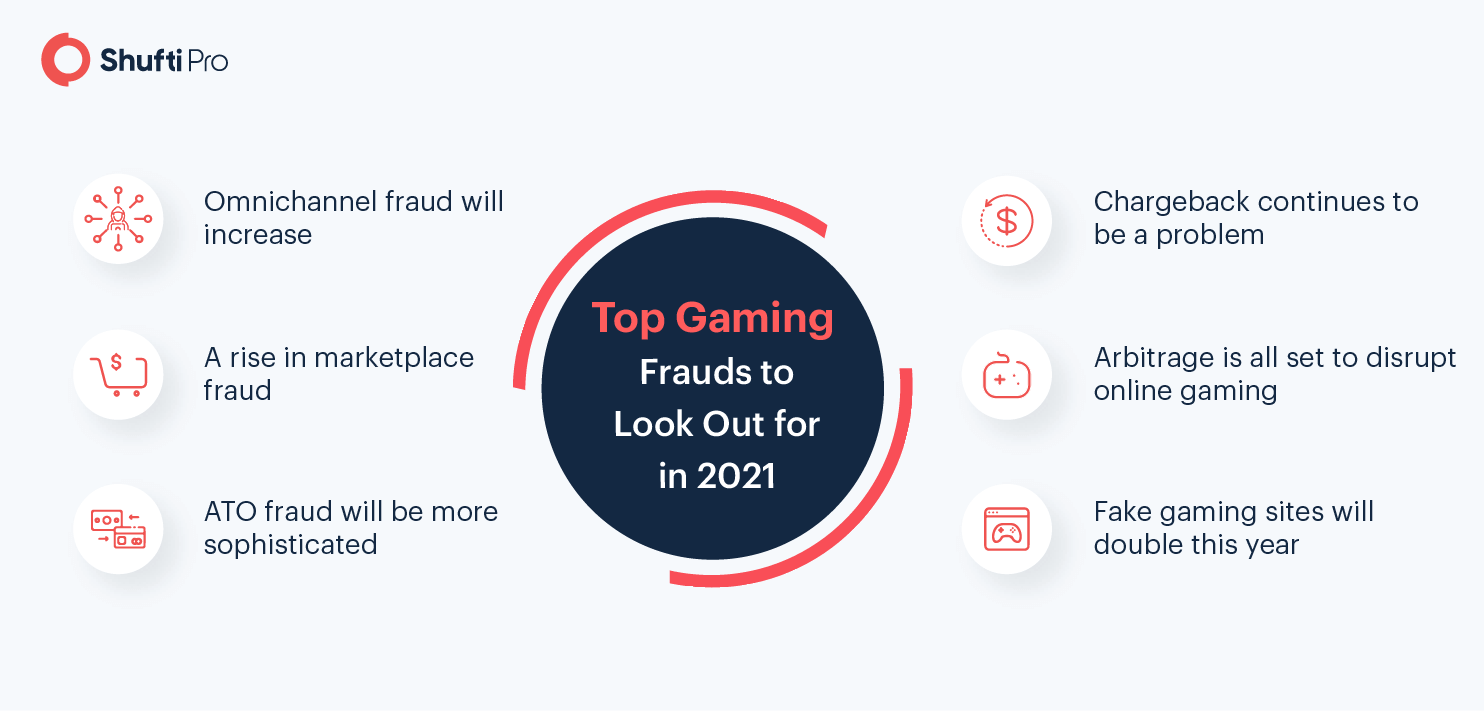 Protect Data or Criminals Will Lay Hands On it
Data protection laws like GDPR are meant to keep all the data secure from the fraudsters roaming around. Since online gambling platforms deal with sensitive data like bank account information, complying with the data protection policies is crucial. Otherwise, criminals will lay hands on this information and the number of identity theft, account takeover fraud, money laundering, etc. will continue to rise. 
Based on our analysis, the data protection policies will increase in the future too. 
Shufti Pro ID Verification – All-in-One Solution for Compliant Online Gambling 
Shufti Pro's digital identity verification has assisted several businesses to fight fraudsters and comply with global as well as regional KYC/AML regulations. With the changing landscape of KYC and AML regulations, Shufti Pro has enhanced its identity verification solutions to maintain the highest accuracy level and provide you with a state of the art KYC and AML system. 
Here's how the identities of online players are verified in real-time:
Government-issued ID documents or credit/debit card is verified to detect any sign of  forgery and tampering 

Face verification checks help in combating spoof attacks, deepfakes, replay attacks, etc. 

A secondary identity document (proof of address) is obtained for verifying address on the primary ID document

To ensure the live presence of the customer, consent verification checks are performed

Lastly, background checks are performed against global watchlists to prevent money launderers from being onboarded
With the help of enhanced artificial intelligence models, the verification results delivered are 98.67% accurate. Furthermore, it takes only 30 to 60 seconds for the entire process to be completed. 
NFC Verification – The Enhanced Version of Identity Verification 
To cater to the needs of the digital world, we have introduced NFC Verification. Chip-based ID documents have all the personally identifiable information (PII) and the best part is, fraudsters cannot tamper with the chip. So, all the end-user has to do is show the identity document in the camera as soon as the verification begins and our auto-capture feature will fetch all the information. Within a few seconds, the data will be verified making the onboarding process frictionless. 
Key Takeaways
Gambling compliance and data protection policies puzzle everyone's mind but the right set of tools can help you out. First, gather all the regulations imposed within the country and make sure you have prepared a compliance checklist according to them. Next, be sure about the data protection laws and aim at ethical marketing only. Otherwise, preventing underage gamblers will not be easy. Ultimately, you will end up with non-compliance penalties and a damaged brand reputation. 
Learn more about gambling compliance and KYC/AML verification from the experts.