BEFORE YOU GO...
Check how Shufti Pro can verify your customers within seconds
Request Demo
No thanks
Online gambling is the way to go for betting enthusiasts nowadays and brings both convenience and added concerns for casino operators. The highly popular medium for gambling brings ease for the players to place their bets without having to go to an actual casino. On the other hand, it also creates opportunities for perpetrators to succeed in their illicit motives.
In 2022, the online gambling market is valued at $63.53 billion, which signifies the rapid growth of the industry. However, online casinos are not at ease, as they constantly face the concerns of identity fraud and providing secure platforms to the players.
Securing Online Gambling Platforms
Like any other business, online gambling operators take steps to ensure that their platform is the ideal one. This means that every online casino would want to incorporate effective solutions to secure the personal details of gamblers on such platforms, hence keeping them safe from fraud. That being said, secure gaming is more of an afterthought when considering the rising online scams targeting players on gaming and gambling platforms.
In light of the surging fraudulent activities, regulators and gambling operators are now moving towards the adoption of responsible gaming techniques. Responsible gaming means that online platforms must be used only with the intention of enjoyment, not for any illicit purpose. Secure gambling platforms can only be created by implementing policies and requirements that the gambling community abides by. These include maintaining a high-quality standard, where players need to go through an identity verification process before they can get complete access to the system.
Recommendations for a Safe Gaming Environment
The European Commission Recommendation states the principles to be followed for responsible gaming. As per the guidelines, the development and maintenance of a socially responsible gambling landscape and the implementation of robust measures are essential for fraud prevention. Even though the responsibility falls upon online gambling operators to implement security protocols, the EU Member States are also urged to enforce the use of adequate tools to ensure security in online gambling platforms. 
"The Recommendation specifies that online gambling operators should be required to allow players to set their own financial and temporal limits, to offer time-outs, temporary breaks and long-term self-exclusion schemes, to provide gamblers with information regarding their playing and expenditure patterns, and to initiate engagement with any customers whose playing patterns give an indication of the potential development of gambling problems."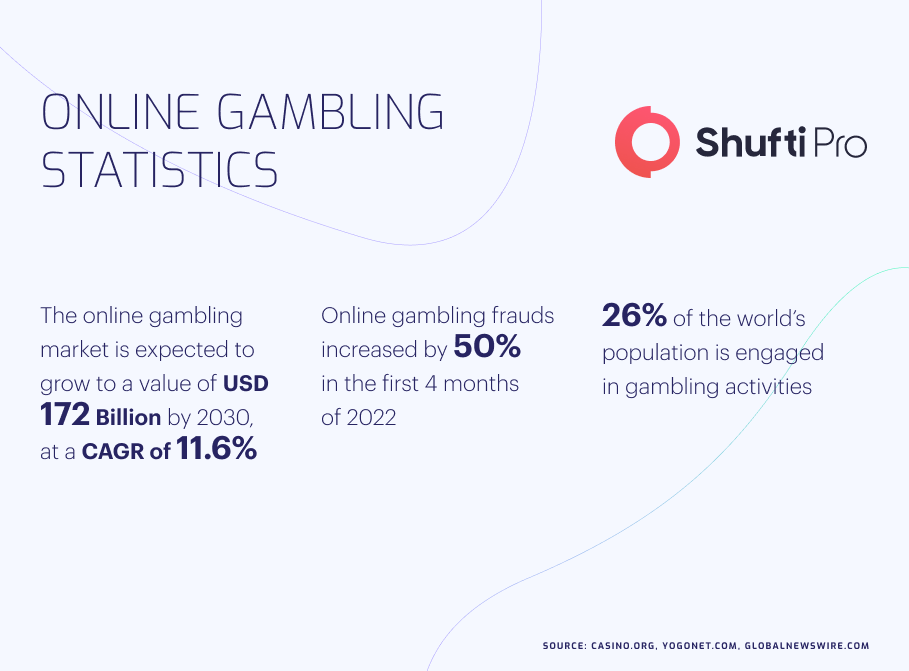 Moreover, the recommendations also state that online gambling platforms need to include internal links to support professionals in case a player becomes a victim of fraud. In order to ensure responsible gambling, Member States must develop self-exclusion registers that will allow gamblers to remove themselves from all the online casinos operating in that jurisdiction. Additionally, the Member States must also ensure that all the licensed gambling operators operating in the region have access to these registers. 
Following these recommendations has encouraged the Member States to implement self-exclusion registers, raising the number of states to 16 in the past few years. Hence, online casinos now have the tools to provide their customers with the security they need to trust the system and play in a secure environment. That being said, self-exclusion registers are not enough to create a completely secure gambling landscape. There are various other aspects to consider when making efforts to develop a safe gaming experience. For instance, online gambling operators must understand and implement measures to protect the players that are vulnerable to fraud. They should also incorporate age verification measures to restrict the access of minors to online gambling platforms.
In addition to measures for verifying the identities of players on gambling platforms, online casinos must also incorporate robust AML screening measures to combat financial crimes like money laundering and terrorist financing. It is also important to stress the importance of compliance with international standards laid out by the Paris-based watchdog Financial Action Task Force (FATF).
Protecting Minors on Online Gambling Platforms
Protecting gamblers on gambling platforms requires the implementation of measures to verify the identity and the age of gamblers. Vulnerable players not only include those who do not have extensive knowledge about sharing personal information, but also minors who get access to online gambling platforms. In the UK, almost 40% of minors are seen spending their own money on gambling sites. This explains why Germany places stringent bans on online gambling.
Moreover, criminal activities like fraud and money laundering are a serious concern for all businesses operating through online platforms. In the cases of big events, a surge is seen by gambling operators in sports betting. This is when fraudsters capitalize on the vulnerability of minors and gamblers that aren't aware of the risks of sharing personal information.
How Online Identity Verification Helps 
Considering the online gaming and gambling sector, identity verification measures are generally assumed to repel players due to the hassle of getting their identities verified through long and tiring processes. However, implementing such measures only proves beneficial for online platforms in the long run. Online gaming platforms can deter fraud and ensure that their players get the security along with the services they are offering. A robust, real-time verification solution can provide gaming operators with the opportunity to succeed. By incorporating such a solution, they can even ensure security when they receive high website traffic like during sporting events as big as any football final.
What Shufti Pro Offers
Mitigating and eliminating the risk of financial crimes particularly money laundering, identity theft, and terrorist financing requires the gaming industry to implement robust security measures. New and emerging technologies like AI are enhancing identity verification as well as background screening measures, ensuring that gaming services remain secure.
Shufti Pro's state-of-the-art identity verification solution is an ideal solution to safeguard online gaming service providers and prevent the risk of financial crime including money laundering and terrorist financing. Powered by thousands of AI algorithms, Shufti Pro's IDV verifies true identities in less than a second with 98.67% accuracy, making it a perfect fit for the rapidly growing online gambling industry.
Want to know more about KYC services for the gaming industry?