BEFORE YOU GO...
Check how Shufti Pro can verify your customers within seconds
Request Demo
No thanks
From the world's glitziest gaming development to betting shops on the high streets, the global gaming sector is moving online. Thus, the current services gamers are experiencing are the latest iterations of the games that have been entertaining the mass audience for centuries. Although online gaming is not a new concept, it existed for the past years with little to no regulatory supervision. 
However, new products and services including payment options as well as the emergence of cutting-edge gaming technologies are making the industry prone to cybercriminal activities. The recent rise in the growth of the gaming sector, particularly in online gaming, accelerated by the coronavirus pandemic, has skyrocketed the risks of financial crimes including money laundering. Therefore, online gaming service providers have become subject to Anti-Money Laundering (AML) and Know Your Customer (KYC) regulations.
Gaming Industry and Financial Crimes 
Remote gaming includes a wide range of services including multiplayer video games, eSports, igambling and much more. All of this gained popularity during the global pandemic reign as customers have sought sources to avail entertainment activities from home.  The market exceeded $300 billion, more than the combined worth of the movie and music industry. In addition to this, various research found that there are around 2.7 billion players across the world, an increase of half a billion in the past three years. While online gaming revenue continues to increase, it's bringing up cybercrime risks, including identity theft, money laundering, and various other forms of fraud. 
At the most basic level, the nature of online gaming is making it vulnerable to such criminal activities. However, not all crimes are carried out by organized crime groups. Still, when gamers don't need a physical presence at the venues, it becomes difficult to identify how players are funding their gaming accounts and whether there is any potential risk of crime involved or not. Additionally, to meet the digitized world's demands and customers' needs, online gaming service providers are also coming up with innovative payment options which are also enhancing the ability of criminals to conceal the source of funds.
However, the critical factor that makes money laundering possible is that most games include in-game value-adding artifacts and currencies that often hold worth in real life and can be utilized to launder money. Furthermore, some online gaming businesses allow buying and selling of in-game items with government-created fiat currencies, such as dollars, yuan or pounds. This practice is called microtransactions and is carried out in such games that are free to play but allow in-game purchases. For instance, Entropia Universe and Second Life permit players to buy artifacts through their official online stores. In addition to this, there is a growing number of games that provoke gamers to make microtransactions by selling loot boxes which is a rare collection of randomly selected in-game valuable items whose things are only uncovered once the transactions are made. However, there is no set of specific laws and standards for online gaming activities, which means that there are no clear guidelines for operators for identifying such entities or suspicious activities.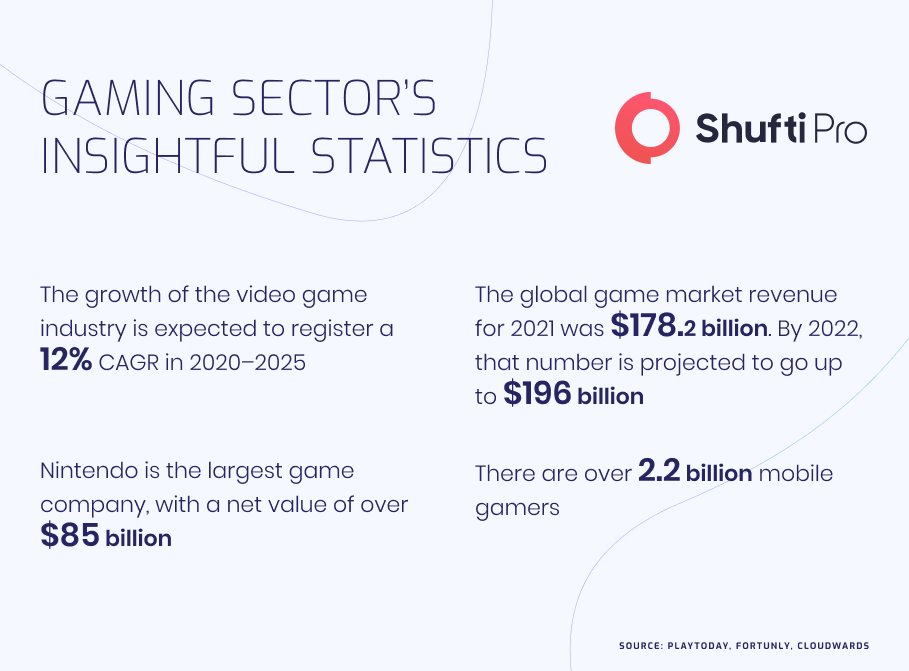 Lithuanian Regulator Imposes Fine of €6789 on 7bet
The Lithuanian Gambling Supervisory Authority has imposed a €6789 fine on 7bet operator Amber Gaming for violating national laws regarding the gambling promotions. According to the key finding of the investigation conducted by the Commission, on 13 October and 4 November in 2021 as well as on 4 February this year the gaming service provider published content on its online platforms that encouraged players to gamble. Furthermore, the Commission has also highlighted multiple statements that could be seen as promotional content intently published to catch players' attention to play with the operator's 7bet brand.
These statements included "Online casino: free spins and casino bonus" and "For those who want a greater sense of excitement, 7bet offers live real-time casino games. It gives you even more chances to win". The Commission also stated that published content was "aimed at drawing attention to the company, its offer, persuading and encouraging persons to participate in the company's games".
The law enforcement authority concluded that the broadcasted content was aimed at drawing gamers' attention and provoking them to avail  7bets gaming services, therefore, the firm breached the requirement of Article 10(19). However, Amber Gaming was previously warned that such violations or failure to remove promotional information could lead to suspending the operational license.
Victorian Gaming Authority Slaps Crown with $80m Fine for Illegal Conduct
The Victorian Gambling and Casino Control Commission (VGCCC) has imposed an $80 million fine on Crown Resorts for its involvement in providing assistance to high rollers at its casino, violating anti-money laundering laws and China's currency controls between 2012 and 2016. In this regard, disciplinary action was taken against the alleged company by the Royal Commission after finding the fact it permitted customers to route nearly $164 million out of china by linking the transaction from China Union Pay (CUP) credit/debit cards to Crowns hotel reception.
However, this was the first time the VGCCC has used the powers under legislative amendments to the Casino Control Act, which increased the maximum allowable fine from $1 million to $100 million.
"Crown's CUP process was a clandestine, deliberate process, which not only breached the Casino Control Act but was also devised to assist patrons to breach China's foreign currency exchange restrictions," VGCCC chairperson Fran Thorn said. 
US Regulatory Regime for Safeguarding Gaming Sector 
The online gaming industry is fully prone to criminal activities due to an increase in the digitization and emergence of innovative payment options. The criminals are finding it quite easy to exploit the online gaming service providers to carry out money laundering activities and other kinds of financial crimes. Due to these reasons, the gaming sector has become subject to anti-money laundering regulations and other regulatory obligations aimed to safeguard online services.
The US has some regulations for legal gaming and gambling activities. Some of the prominent regulatory authorities including the Financial Crimes Protection Network (FinCEN) and Bank Privacy Act (BSA) review business operations and determine violations in case the company fails to remain compliant. However, FinCen delegates compliance review authority to the Internal Revenue Service (IRS). Therefore, if the IRS determines any kind of BSA breach in both its casino or review, FinCEN has the right to start an investigation against an alleged gaming service provider, and also impose an administrative penalty on the businesses on the basis of the results of the investigation. Following are BSA requirements;
Developing Suspicious Activity Reports (SARs) when a dubious transaction worth $5000 is carried out.

Forming Currency Transaction Reports (CTRs) in cash inflows and outflows exceeding $10,000

Integrating the AML screening system within the systems

Maintaining and keeping track of customers' transactions, debts or loans. For instance credit extensions exceeding $10,000 and keeping a record of such activities for up to five years.
In addition to these standards, FinCEN has also come up with some regulations and recommendation for the gaming industry which includes;
Create an in-house AML control system to ensure businesses remain compliant with BSA standards.

Training employees to determine suspicious transactions.

Developing and maintaining the records as per BSA requirements. 

Eligibility test to determine the risk of money laundering and terrorist financing associated with products or services.

Gathering information including name, address, social security number and other PII.
How Shufti Pro Can Help

Shufti Pro's state-of-the-art identity verification and  AML screening services are an ideal solution to safeguard online gaming service providers and deter the risk of criminal activities including money laundering and terrorist financing. Powered by thousands of AI algorithms that can verify true identities in less than a second with 98.67% accuracy is a perfect fit for the fast-moving e-gaming industry.
Want to know more about AML/KYC services for the gaming industry?