Blog
Verify ID For a Secure Travel Experience
Since we are using the Internet for a great many things including shopping to online booking of flights and hotel rooms. The need for a system that would ensure that the people making the bookings are actually who they say they are is important.  The system should verify ID online. The following hypothetical situation that is based on an actual process that is carried out by TSA will elaborate our point.
Picture this: You plan on visiting your parents this Christmas and New Year's. Since they live in another city you buy your ticket in advance. Buying the ticket in advance saves you money as the earlier you buy it  from the flight date the cheaper it is. When the time comes for your flight, you leave for the airport and there you reach the check-in counter and over there they just check your id and tag your baggage and let you enter the waiting lounge. When you look back some of the passengers' ID's, baggage and they themselves were being checked. You think to yourself that it must be your lucky day. You weren't really sure if you would extend your leave so you didn't buy a return ticket. When the time came for you to go back, you purchase a ticket online a couple of hour before the flight. When you reach the airport's check-in counter. The staff ask for your ID, another person asks you to show your luggage and let them inspect it. They also give you a pat-down and ask you questions as to why you're going and why you were here. After finally getting satisfactory answers from you they allow you to go to the waiting lounge. As you walk towards the lounge you look back and notice that a person just gave his ID got his bag tagged and was allowed to go, just like you did when you were coming to this city. You go and sit down and start wondering why this happened, the guy who was behind you asks if he can sit on the seat next to you. You allow him. Your curiosity gets the best of you and you ask him why they just let him go without any checking? Do they check randomly? He tells you that if you buy a ticket in advance they verify your id and do background checks beforehand so that they don't have to do a check as they just did with you. You thank him for explaining the situation to you. You wonder why they don't have access to a live verification system that would carry out a background check in real time.
Why Should we Verify ID in Remote Hotel Service?
Online credit card fraud prevention is needed in online booking. There is no way an online booking website can track a fraudulent transaction without a verification system. So if you are a hotel and are looking to facilitate its customers  with the ease of online purchasing and booking, then you need a more secure way to go about it. Frauds and identity thefts not only breach the security aspect of your business but also cause you a major loss in reputation. So if you're offering a remote hotel service then you need to have some system that can make sure that the original owner is making the credit card transaction. This can easily be done with an online KYC (Know Your Customer) solution that can be integrated with your website to verify ID.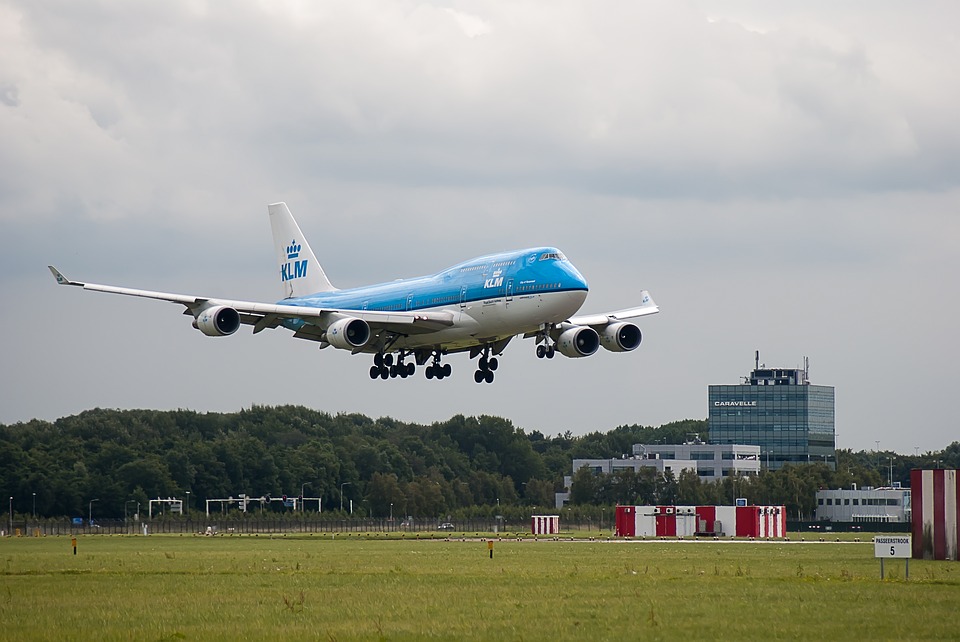 Verify ID to Avoid Chargebacks
Besides the remote hotel service, KYC solutions are essential for the travel industry in general.  Airline and transport services that allow for online booking are all susceptible to chargebacks due to the use of stolen credit cards. The chance of a friendly fraud is also a reality. In order to counter that, the KYC solution offers proof of purchase as well as identification of the individual.
How do solutions that verify ID work?
The best possible solution for the corporate and government sector is to make use of an e-KYC solution that can help them reduce security threats. This can be simply done by integrating the SaaS, within your business website or application. With the use of the system's state-of-the-art business verification services, the risks involved can be decreased majorly. Running on an advanced AI system, it utilises the Internet, webcam or smartphone camera to carry out online real time process to verify ID. When a person is doing a booking, after he's filled in the required information the AI takes over. The person is asked to face the camera while the AI checks for anything that would indicate that the person is altering or hiding his face. Such as heavy makeup, masks, or using a picture. The Ai is smart enough to take into account wearing of jewellery and glasses as well as changes in facial hair and hairstyles. Then the individual is asked to present their ID and to focus on the picture, Name, DOB, and number (if applicable). The AI then matches the picture with the person's face and the data with the one provided by the person in the initial form. Once  everything is verified and turns out clear. The system proceeds with the booking. Incase of a false outcome the booking is stopped. The entire verification session is recorded and takes less than a minute. In general, not only will it save your valuable time but also help you get rid of carbon based storage, i.e. no manual or paper work. The chances of data loss will also be minimised.
Recommended For You:
Disclaimer:
No warranty is herein provided that the information contained in this document is accurate, up-to-date, and/or complete. In no circumstance(s), does such information constitute legal or any other advice. Any person who intends to use, rely, pass-on, or re-publish the information contained herein in any way is solely responsible for the same. We suggest to verify the information and/or obtain
expert advice
independently if required.