BEFORE YOU GO...
Check how Shufti Pro can verify your customers within seconds
Request Demo
No thanks
The digital revolution in the Gulf region and UAE has been a hot topic these days. The economic developments in these regions are taking the digital turn. Artificial intelligence, financial technology and tech-based businesses are becoming popular in these regions. The idea is to diversify businesses in GCC countries and UAE from oil and gas to more advanced and sustainable economies. However, the rapid digitisation in these countries has led to the development of a legislative framework to control its success. The digital revolution as a lucrative source of domestic growth is not at all surprising for anyone. The internet penetration rate in the regions has exceeded 73% that has outpaced the global average of 50.8%. Furthermore, the e-commerce market accounted for 14.1% of sales globally. Analysts are predicting it to reach 22% by the end of 2023. 
It is fascinating to know about the big digital revolution but unfortunately, this is bringing a lot of challenges as well. Thankfully, Shufti Pro's video KYC is an answer to all the emerging challenges in the Gulf region and UAE. 
Keep reading to find out what these challenges are and how we can help you. 
What is Video KYC?
Video interview KYC is an identity verification solution that can remotely verify the identities of customers. Unlike the traditional KYC method, all it takes a live video call for verification and within a few minutes, the entire IDV process is completed. Thousands of AI models are deployed for validating documents.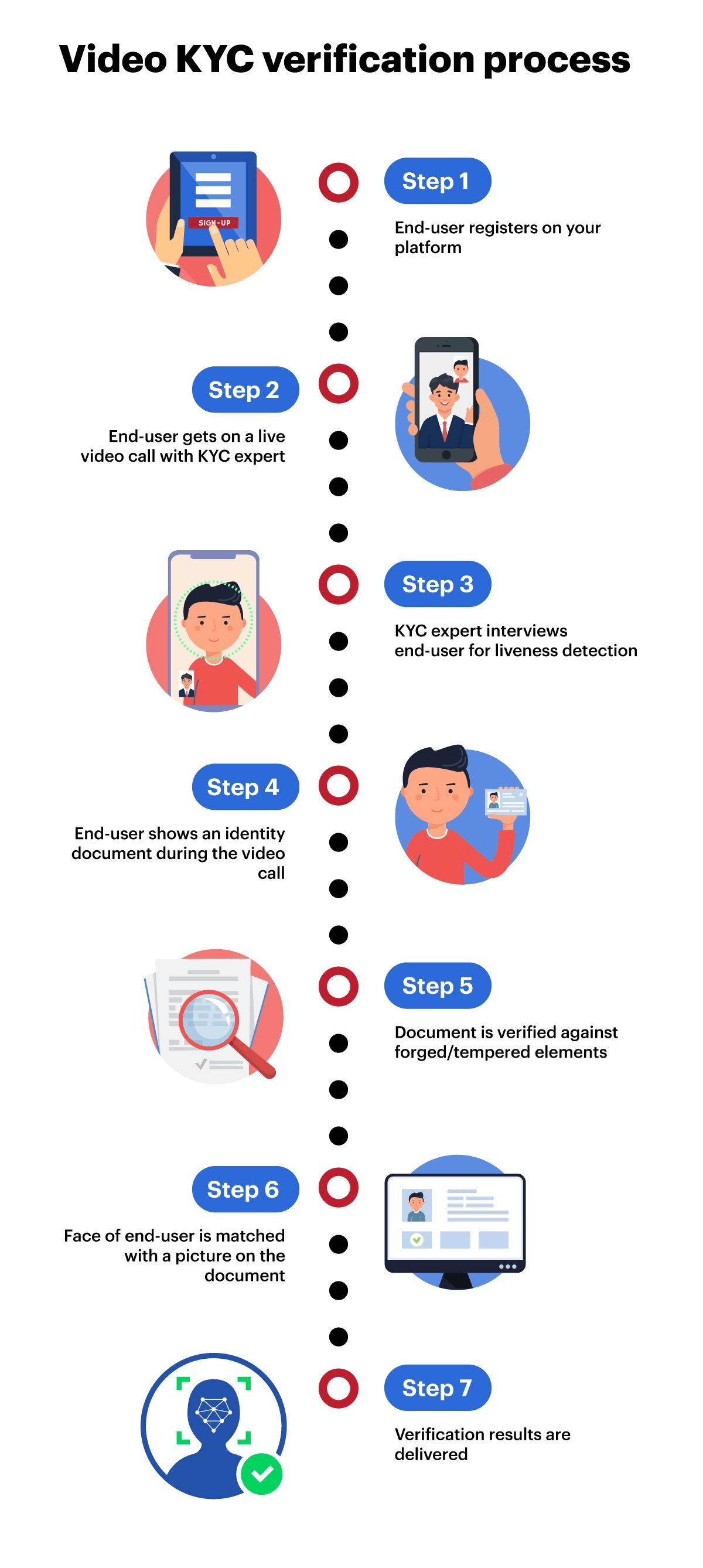 Pandemic Accelerated Digitisation 
Due to the coronavirus outbreak, every corner of the world has taken the virtual road. UAE and GCC countries were already adopting digitisation but the pandemic accelerated the trend. Entertainment streaming, online sales, virtual meetings and conferences are just a few to name. This pandemic-driven digitisation has brought several new trends in the region but the challenges associated with digitisation have increased too. 
Challenges in the Digital Revolution is the Gulf Region & UAE
Revolutionising the way businesses operate in these two regions is not a piece of cake. As easy as it sounds, numerous challenges are lined up and the GCC countries need an all-in-one solution to combat them.  
Increased Probability of Frauds 
Digital advancements in these regions are also opening gates for fraudsters. They have another area of the world to target and the rate of cybercrime is expected to increase. News revealed that UAE is the third most potential target for cybercriminals. Now that digitisation is at its peak, it is not wrong to say that fraud rates will increase and identity frauds will be repeatedly reported in 2021. 
Suggested: Global Identity Fraud Report 2020
KYC/AML Compliance in the GCC Countries 
All companies in the UAE and the Gulf region will employ digital solutions; therefore, identity verification will become compulsory for businesses. KYC and AML compliance has been defined and the Middle East being the member of FATF has certain obligations too. 
As per FATF recommendations, countries have to identify risks of financial crime and draft policies and procedures accordingly. Financial institutions have to design risk prevention methods to avoid any financial crimes like money laundering and terrorist financing. Customer due diligence, record-keeping, transaction monitoring, and AML screening are included in risk preventive measures. 
The rise in digital business operations requires all enterprises in the regions to verify the identities of all the customers before onboarding them. Digitisation is all set to bring convenience in the gulf region but it will also give fraudsters a chance to manipulate business entities. 
Lack of Skilled People for IDV Solutions
Since identity verification is mandatory for all the businesses, especially in the digital world, it requires trained and skilled people for performing such verifications. But why should any company opt for manual methods while digitising? Lack of skilled people may be a challenge but digital KYC solutions can help in fully adopting digitisation. 
How Can GCC Countries & UAE Overcome These Challenges?
Video interview KYC is an all-in-one solution that can help businesses in combating all the aforementioned challenges. Video KYC is a digital ID verification solution that requires remote registration from the end-user. The KYC expert gets in touch with the individual on a live video call and performs identity verification through a live interview. Moreover, the solution incorporates artificial intelligence that confirms the identity of the user through automated document verification checks, that too during the video call. 
Read more: Video KYC – Understanding the 'what' and 'how' [A short guide] 
Summing It Up
It all narrows down to one point that rapid digitisation in the Gulf region and UAE are bringing a revolution in the states. Furthermore, the COVID-19 outbreak has led to adopting digital solutions for businesses. However, the rate of criminal activities is likely to increase due to rapid digitisation. The advanced technology is not only helping businesses but fraudsters are all set to target businesses for their illegal gains. The digital revolution requires an advanced solution based on AI that can verify identities in minutes and the accuracy level is high too. 
Shufti Pro's video KYC is an all-in-one solution that verifies identities in a few minutes and the remote verification has highly accurate results too.