BEFORE YOU GO...
Check how Shufti Pro can verify your customers within seconds
Request Demo
No thanks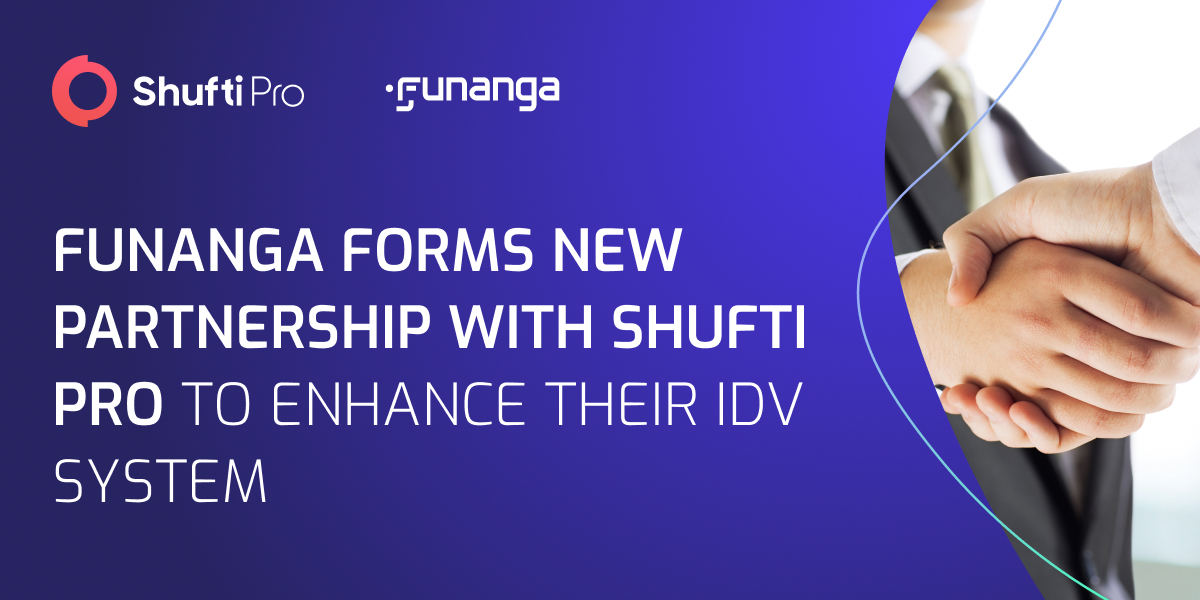 Funanga Chooses Shufti Pro's IDV Solutions to Combat Fraudulent Activities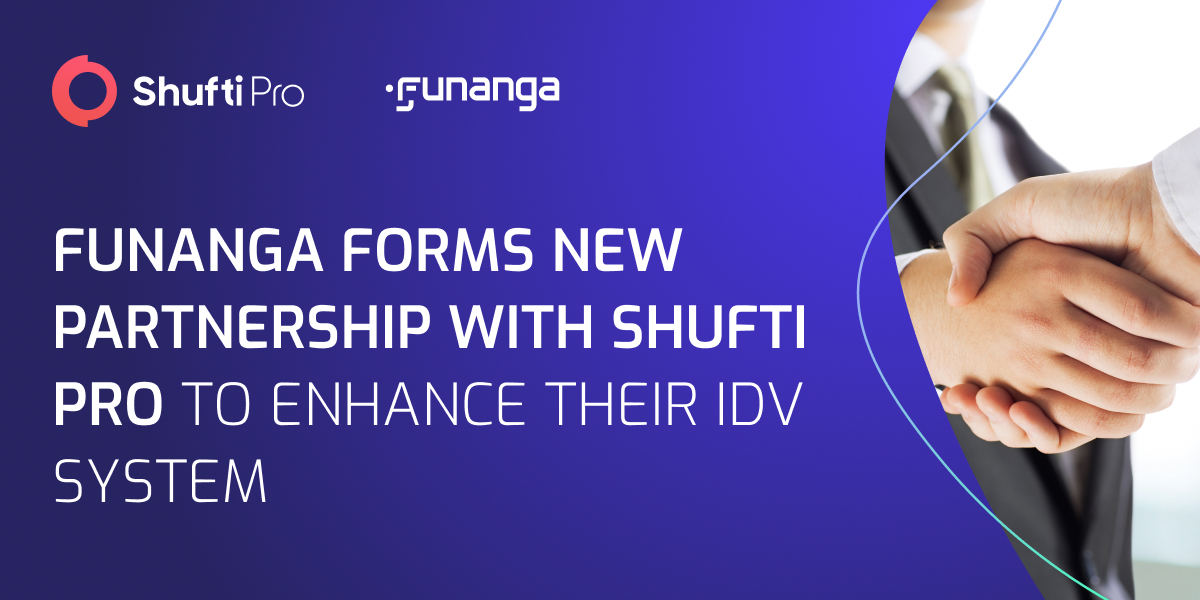 Originally Published on PR Log
London, UK – Feb 24, 2023 – Funanga, a Berlin-based fintech company that operates a leading international cash payment and eVoucher solution, CashtoCode, has partnered with Shufti Pro. The deal is to solidify Funanga's identity verification process to help it beat fraudsters and meet KYC, KYB, & AML regulations across its international markets.
Funanga was founded in 2016 by a team of payment industry professionals to create seamless cash payments and collections for e-commerce. Funanga's CashtoCode payment API service is focused on speed and simplicity for both online merchants and their customers and can be used online, in app, and at more than 800,000 physical retail locations worldwide. Funanga employs an international team and has offices in 3 major European markets. 
Shufti Pro, a globally trusted IDV platform, offers AI-based KYC and AML solutions to a plethora of firms worldwide. High customisability with 99.3% verification accuracy and global reach of its services make it the best choice for businesses across a wide range of industries. 
With e-commerce and digital services booming, the risk of individuals falling prey to fraud has drastically evolved. The desire to protect users led Funanga to partner with Shufti Pro to strengthen its identity verification process and overall KYC, KYB and AML compliance regulations across all its international markets, whilst making its security more robust for potential customers.
Funanga CEO, Jens Badern "Shufti Pro felt like a perfect fit for Funanaga. Like us, they are a young and agile company, so it's a good cultural match. They offer a great and easy-to-use solution. It's also been a fantastic customer journey so far. We always feel appreciated as a customer and prioritised by the team, who are very accommodating."  
"The deal they offered us was highly appealing financially. The pay-as-you-go performance-based pricing model works well for us and demonstrates that they have supreme confidence in their ability to deliver results."
"We are happy to onboard Funanga and aim to maintain this partnership for a long time," said Shufti Pro CEO, Victor Fredung. "Customer experience is the primary goal for us hence we will spare no effort in providing the best of our services and customer support to Funanga AG." 
About Funanga
The Berlin-based fintech platform, Funanga, operates CashtoCode, which provides physical in-store cash payments and digital eVouchers. Launched in 2016, the platform connects a vast network of online merchants from various industries and payment service providers with over 800,000 retail locations across Europe and international markets. The service enables customers to conveniently pay for their online purchases with cash at their chosen retail location. Funanga manages its vast network of partners to provide secure, convenient, and compliant collection and settlement of cash from customers globally. 
About Shufti Pro 
Shufti Pro being the industry's dominating identity verification service provider offers KYC, KYB, KYI, AML, and OCR solutions to keep the fintech environment safe from fraudulent activity. The UK-headquartered firm has expanded to six international offices and introduced a plethora of IDV products and solutions since its creation in 2017. With the ability to verify over 10,000 documents in 150 languages, Shufti Pro serves customers in 230 countries and territories.  
For more information, please contact
Paul Keene
Snr. Digital Marketing Manager | Shufti Pro
[email protected]
+44 020 3435 6498
Market Pro
Marketing Partner | Shufti Pro
[email protected]