BEFORE YOU GO...
Check how Shufti Pro can verify your customers within seconds
Request Demo
No thanks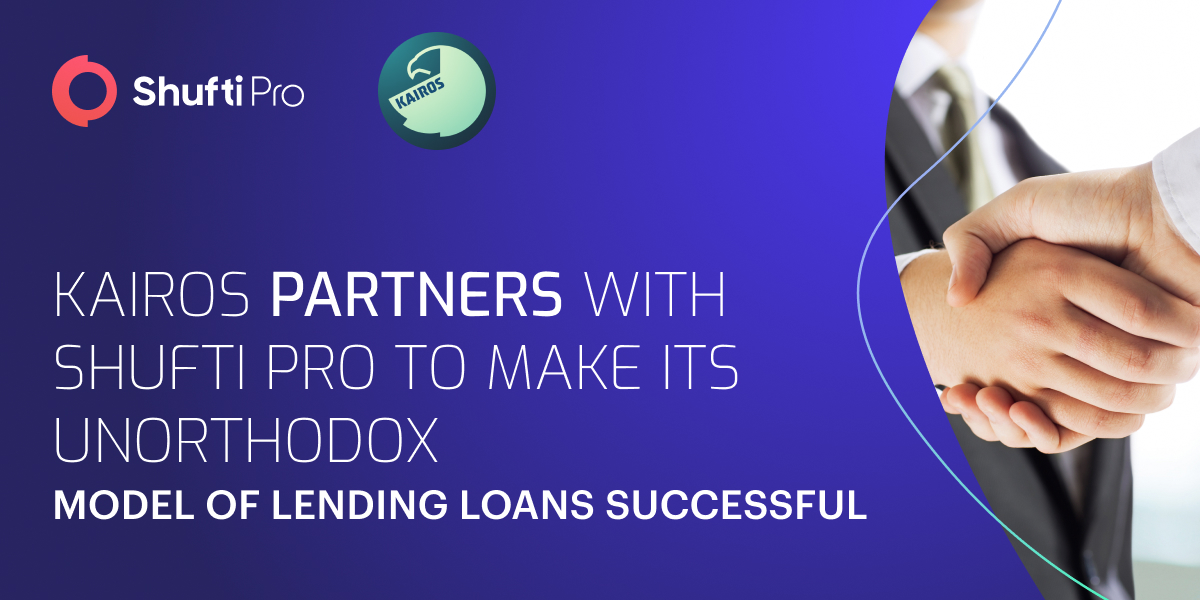 Kairos Loan Establishes Alliance with Shufti Pro to Make its Platform Safer for the Investors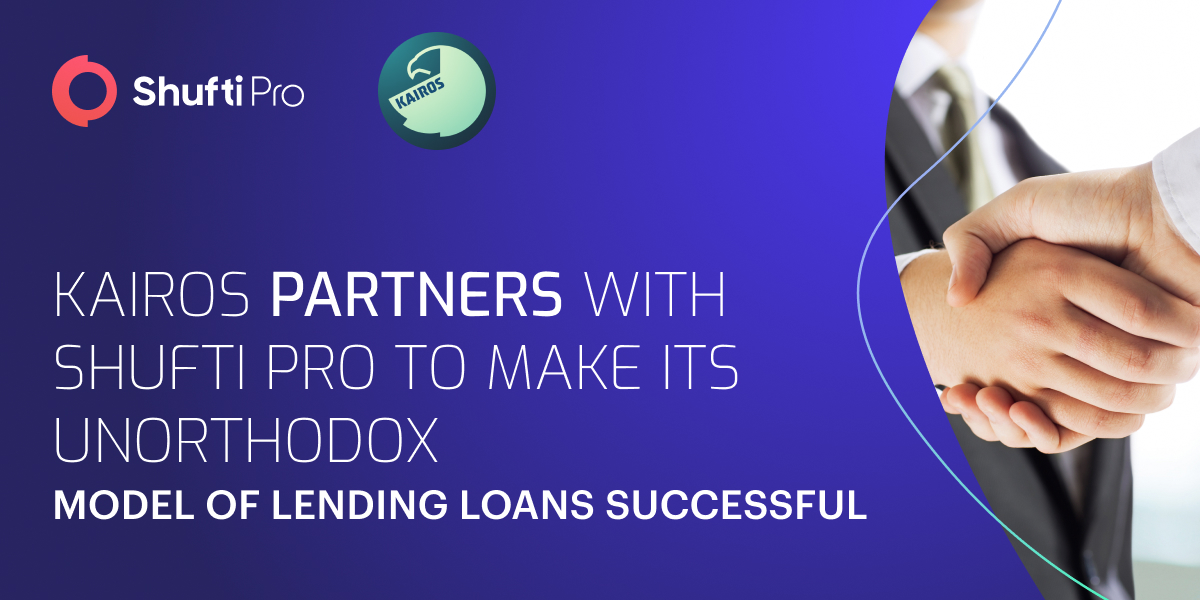 Initially Published on PR Log
London, UK – March 10, 2023 – A firm with an unorthodox business model of lending loans against NFTs (Non-Fungible Tokens) as collateral, Kairos announces its partnership with Shufti Pro, one of the leading IDV solution providers, to leave no room for attempted fraud whilst meeting global KYC & AML regulations.  
Kairos makes it possible for customers to take out an instant loan with the best LTV on the market while maintaining the asset's utility. Capital efficient for liquidity providers and with the best user experience possible for borrowers, the protocol will be multi-chain and targets mainly PFPs and video game assets. 
However, with such an amazing model, Kairos Loan still requires effective AML strategies to combat money laundering and terrorist financing. In fact, NFTs or any digital asset related to web 3 is quite vulnerable in terms of being used by criminals. This is why Kairos had to devise a strategy to accommodate such risks by collaborating with Shufti Pro to prevent such fraudulent attempts and KYC & AML compliance failures. 
Shufti Pro, one of the leading identity verification solution providers, offers AI-powered KYC & AML solutions to a large number of organisations across the globe. Fully customisable services, 99% of verification accuracy, and being acknowledged by companies worldwide make it the best choice for organisations operating in the Fintech market. With this partnership, Kairso would be able to detect threats beforehand while keeping its platform safe for its potential customers.
"Shufti Pro allowed us to quickly and efficiently carry out the KYC/AML part for our fundraising. In token fundraising, it's particularly important to be able to ensure the origin of funds and investors with our traditional banking partners,"  said Joseph Bosseult, the CEO of Kairos Loan. 
"Helping companies prevent fraudulent attacks and comply with KYC & AML regulations is what we are fond of. We will play all our cards to make Kairos fulfill its goals, " commented Victor Fredung, the CEO of Shufti Pro. 
About Kairos Loan
Kairos Loan is a lending protocol using NFTs as collateral, offering better LTV and instant borrowing through native integration. It was initiated with a vision of providing tools to the community to facilitate financialisation and unlock new applications for NFTs.
About Shufti Pro
Shufti Pro being one of the leading identity verification service providers offers KYC, KYB, KYI, AML, and OCR solutions to keep diverse industries safe from fraudulent activities. The UK-headquartered firm has expanded to seven international offices and introduced a suite of 17 IDV products along with several other features since it was created in 2017. With the ability to verify over 10,000 documents in 150 languages, Shufti Pro serves customers in 230+ countries and territories.
For more information, please contact:
Paul Keene
Snr. Digital Marketing Manager | Shufti Pro
[email protected]
+44 020 3435 6498
Market Pro
Marketing Partner | Shufti Pro
[email protected]