BEFORE YOU GO...
Check how Shufti Pro can verify your customers within seconds
Request Demo
No thanks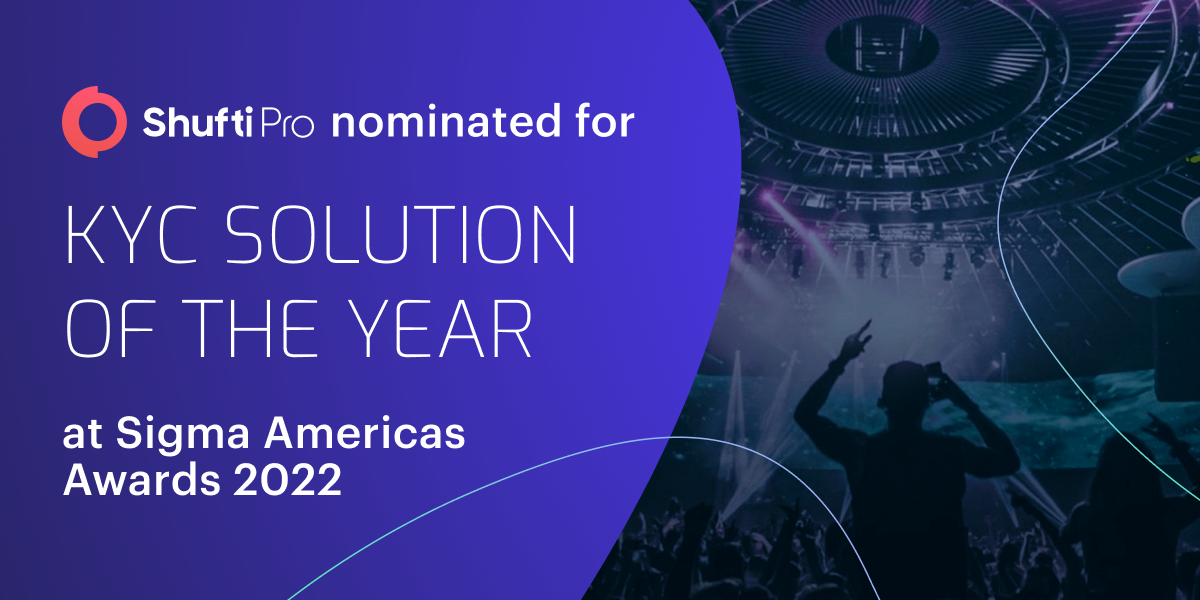 Shufti Pro Nominated for "KYC Solution of the Year" at Sigma Americas Awards 2022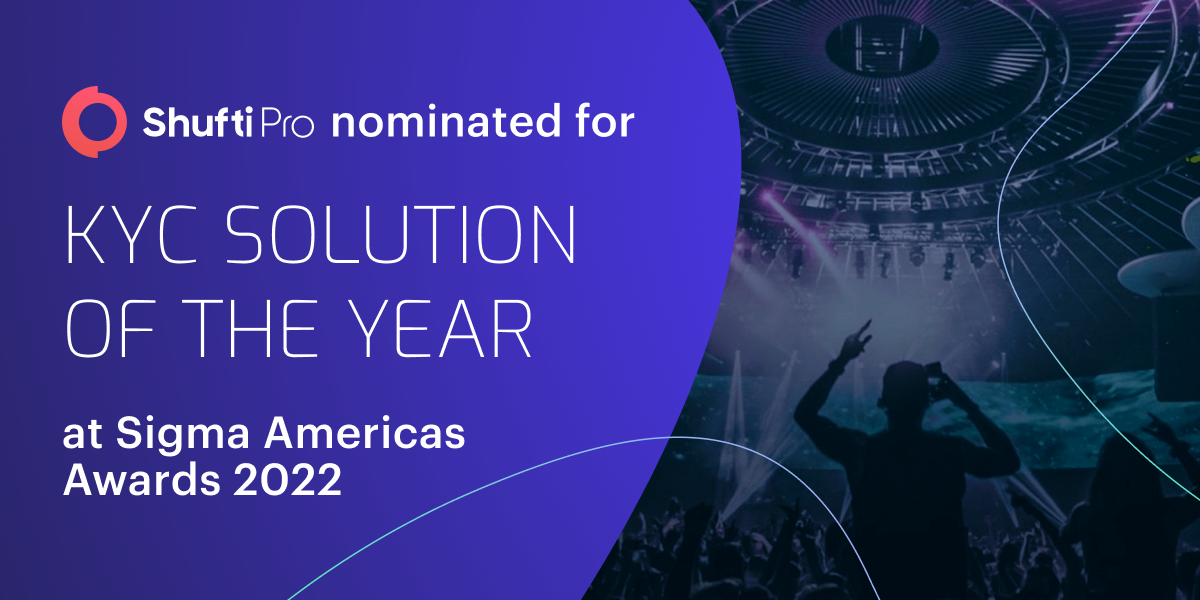 London, UK  – May 31, 2022  – Acknowledging the ID verification solutions of Shufti Pro in the gaming sector, the global KYC/AML service provider has been nominated for the Sigma Americas Awards 2022 under the category of 'KYC Solution of the Year."
Sigma Americas Awards 2022 are organized to honour the leading players in the gaming sector, that positively impact the industry by providing effective ID verification solutions. Shufti Pro offers identity verification services that overcome the risks of identity fraud and financial crimes in the sector. Certified by the US Gaming Boards, AI-powered KYC/AML solutions of the company enhance protection against fraudulent activities ensuring that the gaming experience remains secure for the customers. 
You can show your support for Shufti Pro by voting in the category of "KYC Solution of the Year" at the provided link. Voting lines are open until June 1, 2022, while the winners will be announced on June 08, 2022, at Sigma Gaming Toronto. 
Expressing his thoughts about being nominated, the CEO of Shufti Pro Victor Fredung said, "The nomination in the upcoming Sigma Americas Awards validates our efforts in providing innovative and configurable KYC solutions for the gaming sector. Acknowledgements like these encourage us to strive even harder in providing cutting-edge IDV solutions for the sector."
The winners of the Sigma Americas Awards 2022 will be selected by a panel of industry veterans, and business leaders. The wide range of categories includes Marketing Agency of the Year, Platform Providing of the Year, Affiliate program of the Year, and more. 
Shufti Pro has recently won two major International Business Magazine Awards 2022 for providing world-class ID verification services. The company has also won "Top RegTech Startups" under the category of "Emerging Startups 2022." Shufti Pro also won "Best Digital KYC/Onboarding Application UAE 2022" and "Best Digital KYC/Onboarding Application Europe 2022" at Global Business Reviews Magazine Awards 2022 for its market competitive identity verification solutions. 
About Shufti Pro
Shufti Pro is an identity verification service provider offering KYC, KYB, and AML services to help global businesses onboard legitimate customers. The UK-based company has 5 regional offices and has launched 17 different IDV products since its inception in 2017. With the ability to verify thousands of ID documents in 150+ languages, Shufti Pro serves customers in 230+ countries and territories. 
For more information,
Graeme Rowe
CMO | Shufti Pro
[email protected]
+44 7909 447255