BEFORE YOU GO...
Check how Shufti Pro can verify your customers within seconds
Request Demo
No thanks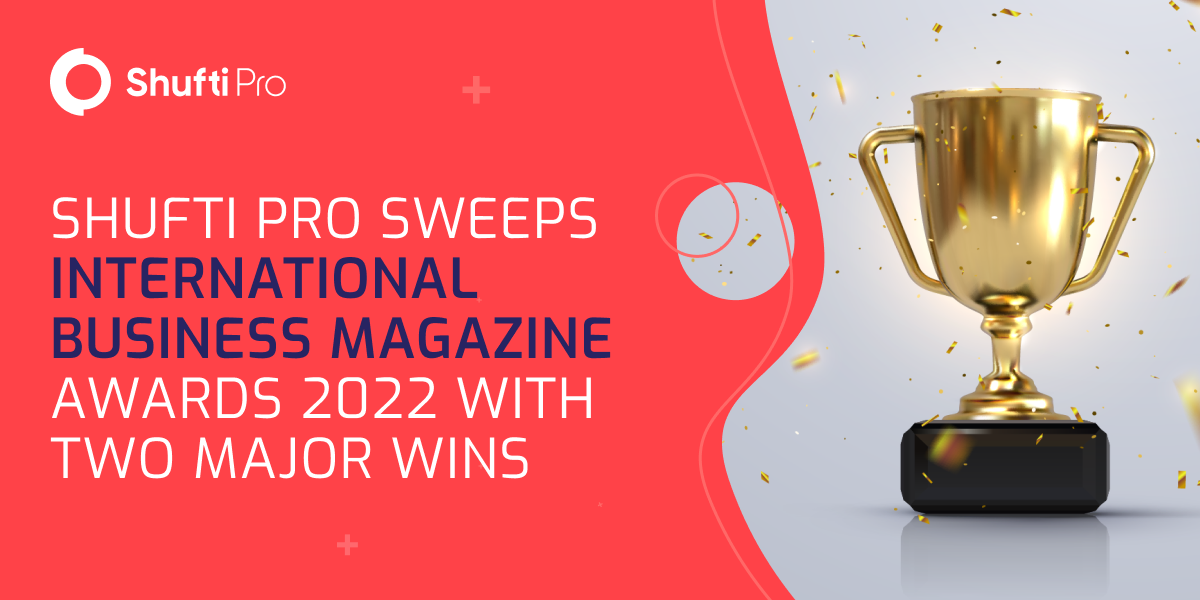 Shufti Pro Sweeps International Business Magazine Awards 2022 with Two Major Wins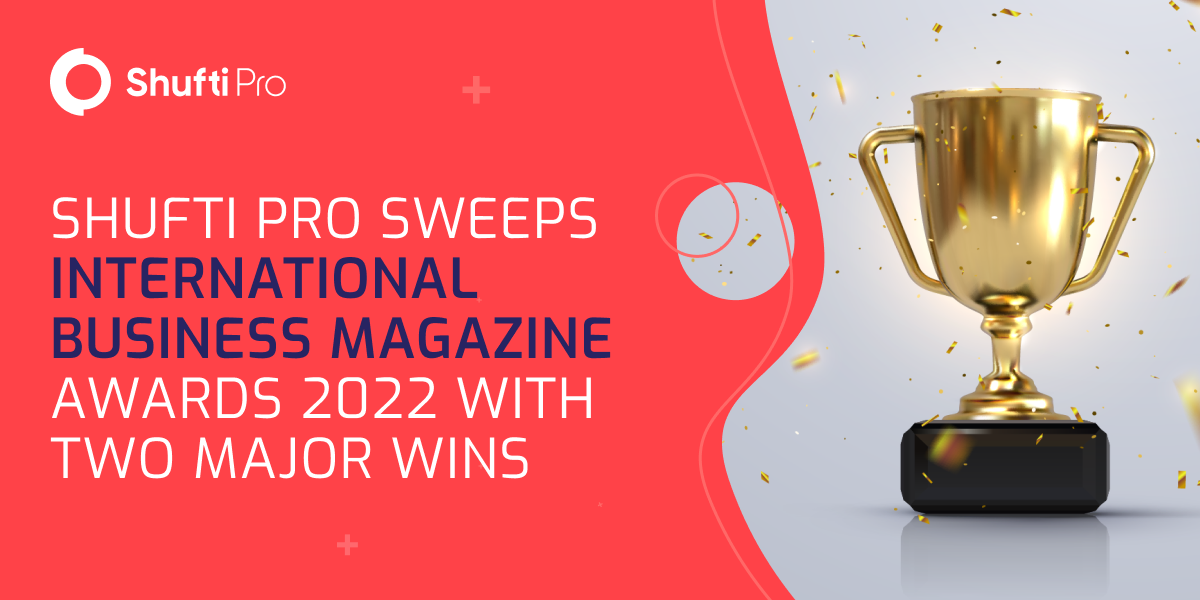 Originally Published on PR Log.
London, UK – April 18, 2022 – Established with the objective of honouring world-class business practices, the International Business Magazine Awards has announced Shufti Pro the winner of "Best Digital Identity Verification Solutions MENA 2022" and "Best Verification Services Provider MENA 2022"
International Business Magazine Awards is organised with the goal of appreciating the remarkable achievements realized by global leaders and corporates across various spheres related to the International Business and Finance arena. The awards honour the businesses that strive harder to achieve high-quality services. 
Shufti Pro has been rewarded for providing cutting-edge digital identity  verification solutions to businesses working in but are not limited to the finance, banking, crypto, gaming, and travel sector. The company uses a distinct hybrid approach of Artificial intelligence, machine learning, and biometrics to counter scams, fulfil the compliance requirements and examine if customers are who they claim to be. Shufti Pro provides enterprises with a real-time, secure, and authentic way to verify remote customers. 
Providing the platform to showcase their state-of-the-art services, the awards are aimed at appreciating the business offerings. Winners were selected based on their innovative solutions to provide their clients with the best possible services. The wide range of categories included Best Digital Payment Services Provider Bahrain 2022, Best Real Estate Services Customer Satisfaction Egypt 2022, and Best Global Payment Solutions Provider 2022 to name a few. 
Expressing his thoughts on the award win, Victor Fredung, the CEO of Shufti Pro said, "Our Best Digital Identity Verification Solutions MENA 2022 and Best Verification Services Provider MENA 2022 awards win validate our efforts to offer effective KYC solutions that benefit businesses in improving operational efficiency and client experience. We are honoured to provide configurable KYC/AML solutions that are imperative to fulfil compliance requirements."
Shufti Pro has recently won Top RegTech Startups in Tracxn Emerging Startups 2022. The company also won "Best Digital KYC/Onboarding Application UAE 2022" and "Best Digital KYC/Onboarding Application Europe 2022" at Global Business Reviews Magazine Awards. Previously, Shufti Pro was named on the list of the World's 100 Most Innovative CyberTech Companies for Financial Services and also bagged two awards at the Global Banking and Finance Awards 2021. 
About Shufti Pro
Shufti Pro is an identity verification service provider offering KYC, KYB, and AML services to help global businesses onboard legitimate customers. The UK-based company has 5 regional offices and launched 17 different IDV products since its inception in 2017. With the ability to verify 1000s of ID documents in 150+ languages, Shufti Pro is serving customers in 230+ countries and territories. 
For more information, 
Damien Martin
Marketing Executive | Shufti Pro
[email protected]
+44 1225290329