Identity theft protection is something that is not only a concern for ordinary users anymore. Businesses around the globe are also suffering from this cyberspace menace that functions in more than one way. The biggest reason why Identity theft protection has become such a headache for modern day businesses are the complex mechanism being used by cybercriminals. But before we go in detail that how an online business is at risk of losing revenue because online identity theft, it is important that a background is provided regarding this phenomenon
Why does identity theft happen
Well! The answer to this question is very simple. It is for the same reason that a crook commits a robbery or a criminal performs a carjacking. There can be different methods to hijack someone's identity but the reason is the same for all such instances: use someone else's credentials to utilize services or buy items that an identity thief doesn't want to pay for. Millions of individuals suffer because of identity theft every year and online identity thefts have created a digital medium to exploit ordinary people.
How does identity theft happen online
Like in the real world, there are many ways to steal the identity of a person online. Naive users can be tricked into providing their personal information by posing to be a representative of an established company that wants to provide "extra incentive" to bring you onboard. Smarter criminals are using even more sinister tricks like hacking of large databases maintained by online stores and websites. Financial information stored by banks and financial institutions is routinely raided by cybercriminals that sell such information for a high price in digital black markets.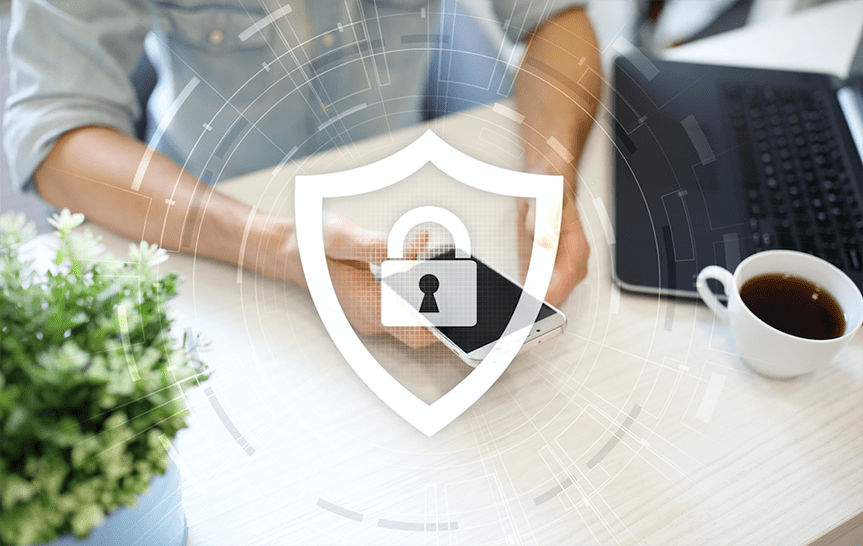 What to do when identity theft occurs
Well, it is hard to know that whether your identity has been stolen or not until you receive reports of some suspicious behavior or unsolicited purchases that you never made. Sometimes, users come to know about their stolen identity or credentials pertaining to their identity by press releases issued by companies that hold their personal information e.g. a social media website that you had an account on or the bank that provided the mortgage for your home etc.
How to prevent identity theft
There are several identity theft protection tips that can assist you in safeguarding your potential identity from falling into the hands of financial criminals.
First and foremost is to use services of only the top of the line service providers. Such companies have the resources to spend an appropriate amount of money on the digital security of data that they have collected from their customers.

Secondly, while surfing the internet, never provide your vital information to any service that seems shady or less than legitimate. It can be a trap to collect your identity information and use it to rob you of your hard earned money.

Thirdly, never click on links that look suspicious. Web browsers have added features to alert the users whenever they try to enter a website that seems insecure or doesn't match the necessary definition of a legitimate site.

Business identity theft protection
Although, much of the talk about online identity theft surrounds how a common user should behave online and what kind of information should never be divulged on the internet and the need to spend a serious amount of money on digital security. But more often then not, the debate over online identity protection forgets businesses that are also affected by online identity thefts. Frequent cash back requests received by online merchants because of identity theft cut down a big chunk of projected profits for an online venture.
How can businesses protect themselves from identity theft
Performing proper identity verification for new customers and even for the existing customers can do wonders for an online business. KYC verification software plays a vital role in ensuring that the customers actually own the identity that they claim. Identity verification services such as Facial verification, document verification, and address verification can formally secure businesses from encountering cybercriminals using fake or stolen identities for buying products or availing services.
Increase Your Profit
Once businesses start utilizing a reliable KYC verification service such as Shufti Pro, they are guaranteed to increase their profits by cutting down on frequent cash back requests. It will allow online merchants to properly check their customers before bringing them onboard. Profits will also soar because of higher engagement ratio that can be achieved by analyzing customer demographics and sales pattern based on user activity.
KYC verification from AI backed Shufti Pro will help you establish a relationship of trust with your customers. The legitimacy of your company's services will be established in the mind of your clientele. Real-time verification results from Shufti Pro will also secure you from bottlenecks that are considered customary with ordinary KYC verification system.
Conclusion
So, if you are looking for ways to earn the trust of your customers, build a loyal customer base and, most importantly, need to boost your profits, then there is no better way than integrating Shufti Pro with your sales platform. We offer bespoke identity theft protection that will bring the number of users with fake identities to ZERO on your website. With features like Universal Language Support and OCR based data extraction methods, Shufti Pro emerges miles ahead of its competition in the KYC industry.
Recommended For You: