BEFORE YOU GO...
Check how Shufti Pro can verify your customers within seconds
Request Demo
No thanks
Know Your Customer (KYC) is a method to identify and verify clients' true identities and reduce any associated risks of cybercrime. Taking it one step further, e-IDV is the electronic identity verification that can authenticate customers on the go in a remote world. The international digital identity solution market is estimated to grow from nearly $28 billion in 2022 to $71 billion in 2027.
A Brief Overview of e-IDV
Instead of relying on manual verification processes, Electronic ID Verification (e-IDV) enables businesses to perform checks digitally, an entirely paperless approach. The purpose of e-IDV is to ensure that the individuals and corporations being onboarded are not sanctioned or carry any other risk of fraud.
Forged documents, fake identities, smishing, and phishing are common tactics hackers employ to bypass existing security measures. This is where advanced electronic ID  verification systems come into play- from cryptocurrency exchanges to fintech and banks, e-IDV online helps businesses to cut the time and effort required to verify the end user.
How Does e-IDV Verify Users? 
The e-IDV solution works like a manual identity verification system, except the entire process is remote. It eliminates any hassle of submitting documentation in paper form and verifying identities digitally.
Even today, opening up a new bank account in many developing countries requires a manual IDV process, cumbersome for the end user. The lengthy procedure of manual IDV checks often deters clients from completing the onboarding process and negatively impacts business conversion rates.
What if the entire process were digitised? Remote liveness detection, selfies, and taking snapshots of critical documents such as an ID card, driving licence, and proof of income increase the convenience of digitally verifying identity.
Difference Between IDV and e-IDV
The "e" in e-IDV sums up the difference. Here is how:
Convenient and Easy:

e-IDV eliminates the need to enter data or upload documents. The end user only has to provide a valid ID number to get their verification done.
Reduce Abandonment Rates:

Convenient identification satisfies the customer and reduces abandonment rates

.
Fraud Prevention:

e-IDV asks for the ID number and fetches data from the databases. It

avoids the risk of fraud as an individual's personally identifiable information does not have to move through different channels. 
Importance of e-IDV and Digital Due Diligence
Effective and efficient ID verification is just the beginning of e-IDV. Furthermore, firms also need to undertake due diligence. This involves implementing thorough checks and processes to understand the risk factor for each customer.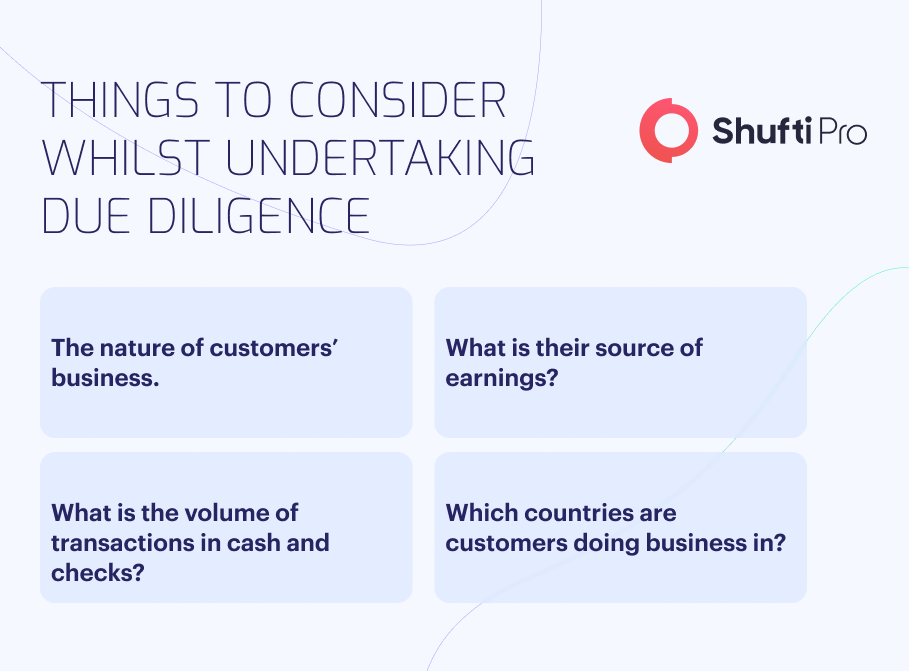 Ownership information has been masked using paper trails through offshore firms, trusts, shell companies, and nominees. This method of legal fabrication allowed business owners to get away with ID verification and continue laundering money for an extended period.
The US Corporate Transparency Act has made it mandatory for businesses to comply with stringent compliance laws and regulations. For example, verifying the ownership of business owners has become imperative to minimise the chances of money laundering and other financial crimes.
Real-Life Examples of e-IDV
e-IDV has enabled countries worldwide to launch and simplify the process of providing government services and registering a new business. Registering a new business in New Zealand takes just one day, two days in Canada and Australia, and three days in Estonia.
Let's dig deep into some prominent e-IDV examples from across the world.
e-IDAS | Identification, Authentication, and Trust Services
e-IDAS is the European Union's digital identity framework that allows a resident of one European country to visit visa-free to another EU nation with an e-ID.
Since the EU has a single currency, i.e., the Euro, it makes sense to launch a region-based D Trust Service allowing EU national members to visit, stay, and conduct business with minimum obstacles.
Another example is the European Digital Identity Wallet, which allows EU businesses to digitally onboard customers from other member nations.
e-IDV Systems Across the World
Digital e-IDV systems have now enabled several countries to speed up the provision of services. Other countries are working on improving their existing identity frameworks:
UK – UK Digital Identity and Attributes Trust Framework

Canada – Pan Canadian Trust Framework

Australia – Trusted Digital Identity Framework

New Zealand – Digital Identity Services Trust Framework
India's Aadhaar | The World's Largest Government-based Registration System
India's Aadhaar caters to more than 1.30 billion Indians. It is a 12-digit individual identification issued by the Unique Identification Authority of India (UIDAI).
The Chief Economist of the World Bank, Paul Romer, once hailed Aadhaar as "the most sophisticated ID programme in the world." It is the best representation of e-IDV, allowing companies to verify citizens and NRIs (Non-Resident Indians) without any paperwork.
It is estimated that Aadhaar's e-IDV can help the Indian government reduce the cost of verification from $23 to $0.15.
The primary purpose of Aadhaar is to make India a financially inclusive country. Most of the population resides in remote and rural areas, making it difficult for every citizen to have a verifiable identity.
Video Verification | An Integral Component of e-IDV
Video verification allows an e-IDV solution provider to verify customers through live and provided videos against the government-issued ID document. 
Whilst hackers rampantly use deep fakes, creating fake videos for ID verification isn't easy. The remote video liveness functions further reduce the risk of fraudulent attempts as the customer is verified on a live video call with the verification agent.
Document Verification in e-IDV
Verifying ID documents digitally, such as taking an image of the front and back of an ID card, a passport, and a driving licence, helps service providers to determine the document's authenticity. Digital ID document verification identifies unique security features and cross-verifies them to ensure it matches the actual features.
How Can Shufti Pro Help?
Hackers leave no stone unturned to bypass verification systems, so the need for digital IDV solutions has grown exponentially. This is where Shufti Pro's e-IDV solution comes in. We do active and passive verification, checking official and unofficial sources alongside public and government sources. We at Shufti Pro continue to innovate the identity verification space, accelerating global trust by helping businesses mitigate the risks of fraud whilst ensuring compliance with the changing regulatory landscape.
Why Should You Choose Shufti Pro as Your e-IDV Provider?
Verification through a unique personal identifier only

No document uploading

Real-time verification from government databases

Quick customer onboarding 

99.3% accuracy rate and verifying identities within seconds
Want to learn more about e-IDV?