BEFORE YOU GO...
Check how Shufti Pro can verify your customers within seconds
Request Demo
No thanks
They say no good deed goes unpunished, if we were to take a look at it literally the frauds that happen to legit charity organisations are the perfect example. It is hard to believe that scammers would do such a thing, but sadly it does happen. As is with most charity organisations they don't think that someone would do such a thing with them, but the truth is far from it. Besides the threat of fraud, charities also need to be aware of individuals or companies that might use the platform of the charity organisation to launder money.
 In this blog we will look at the warning signs that charities need to be aware of and what role Know Your Customer Verification (KYC) can play in protecting these organisations from fraud. We will also look at how charity organisations can prove themselves credible. Fraud prevention is not just limited to charity organisations as the opposite is also a concern, where the hard earned money of good people is swindled by fake charities.

If you are a charity organization looking for ID verification you've come to the right place. Apply now for free ID verifications.
Volunteer fraud in a crisis situation 
Volunteers are one of the primary sources of fraud. Especially when organizations have to hire numerous volunteers in a crisis situation. The risk of onboarding thieves/criminals using fake identities is high. Especially when it comes to handling funds and performing door to door operations. Often fraudsters onboard a charity organization and utilize its name to manipulate funds or loot the people in the door to door relief activities. 
This fraud causes monetary and credibility loss for the charity organization. In-depth identity screening of volunteers is necessary.
So How Do Donors Cheat a Charity Organisation?
There are two main ways that charity organisations are cheated by fraudulent donors. Although there are other ways as well. Also fraudsters are always concocting a new way cheat people an organisations. The first one involves the use of a fraudulent check. In it a donor reaches out to a charity organisation and shows their willingness to donate a large sum of money. After the initial contact the donor mails in the check for the large amount. After a very short time, the donor contacts the charity requesting a full or partial refund of the donated amount. The reason that is given is usually a very severe or emotional one, such as expense for a sick person or other emergency case. If the charity in concern refunds the amount before the bank gets back to them regarding the fake check, the charity is at loss. They will also be responsible for any bank related fees and charges.
The second way fraud is done against charities is through the use of credit cards. A donor approaches a charity organisation and requests to donate a large sum of money but with a condition. The condition being that a percentage of the amount will be donated to another foreign charity organisation. The foreign bank account of this charity organisation is actually the account of the donor. If the charity accepts the condition then they going to lose a lot. As in this case, the credit card used to make the transaction is usually stolen. The charity will solely be responsible for any chargebacks and it will have unintentionally partaken in a money laundering scheme.
Money is a powerful motivational factor and seeing a lucrative amount charities like other organisations are tempted to accept weird conditions. If only a simple identity verification service had been used; it could have thwarted these attempts. We'll elaborate how later in the article.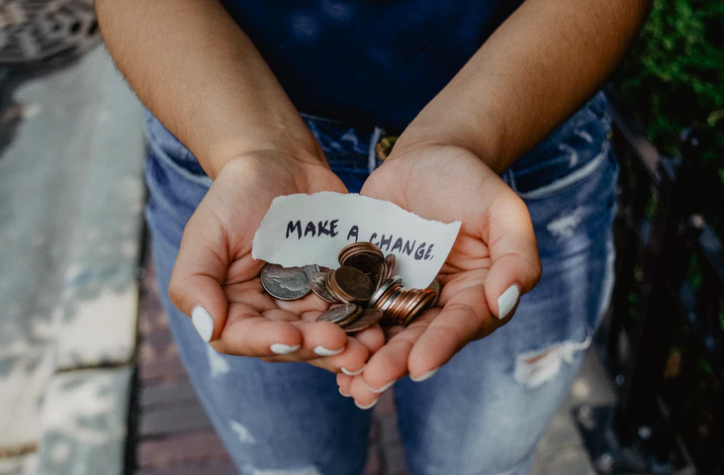 So What Should Charity Organisations Look out For?
Large one-off amounts or a number of smaller amounts that are donated and no source can be checked by the charity.

Conditions where the charity is required to do something such as transferring of a certain amount to another charity.

If the charity is asked to keep a large amount/donation for a specified time period. After the short period the amount is to be returned to the donar. Usually charities find the attraction of keeping any interest that is earned while they are in hold of the money.

If the donation being made is in a foreign currency and there are conditions attached with the donation that the original sum is to be returned to the donor in a different currency.

if the charity is asked to provide privileged services and benefits to the donor and or a person or organisation nominated by the donor.

So how do Know Your Customer and Other Identity Verification Services help fraud prevention for Charity Organisations?
As mentioned previously a simple identity verification can thwart most fraud attempts. The simple fact is that when all credentials are verified and a proof of identity is asked to confirm that the donor is actually who they say they are. Most fraudsters back off out of fear of being caught. This verification is an integral part of the Know Your Customer policy that financial institutions such as banks follow. Some charity organisations argue that the system is workable for walk-in donors and not for their online donation platform, hence, it is not an effective fraud prevention process. The truth is far from it; there are 3rd party platforms that allow for online verification. The software can easily be integrated with any existing system. Using the webcam or even the smartphone camera of the donor the system can verify the authenticity of documents that are used to prove identity. It includes face matching and checks for any tampering and forgery. If something negative is detected the charity will know about it immediately. At the heart of the system is an advance AI that carries out the checks and then the result is reverified by Human Intelligence, whereby people check for any false positives. The entire process takes less than a minute.

Great! But how does Identity Verification or Know Your Service add Credibility to a Charity Organisation?
Good question, as we discussed the opposite is also true that there are fake charities that swindle good people out of their money. In fact this type of fraud is also quite high, charities collect the money and then pull a disappearing act. They are never heard from again and the cause for which they collected is never addressed. So people are also look out for warning signs regarding charity scams.
One thing that is common with charity scams is that they really don't care where the money is coming from. They just want the money without concern for the source and would not definitely think about investing money in a verification solution. When a charity comes along with a 3rd-party Know Your Customer service it immediately tells the donor that this charity is serious about their donors and the money they are getting. Plus the simple fact that a charity is spending from its pocket to ensure compliance with Know Your Customer rules and for fraud prevention shows that it is there for the long haul.
Recommended For You: