BEFORE YOU GO...
Check how Shufti Pro can verify your customers within seconds
Request Demo
No thanks
Forex Industry stands to benefit a lot by incorporating KYC services in addition to AML Compliance solutions. A smart KYC service like Shufti Pro will enable forex businesses to better understand the identity of their customers and prevent their services from being used for fraudulent activities, scams, terror funding or money laundering activities.Identity verification is not only being adopted by financial sector with enthusiasm but regulators are also pursuing a more proactive role in making financial industry adhere to AML practices.
Forex industry is at the forefront of international transactions. This creates the need to check transactions made by Forex business and to block easy transfer of funds without ascertaining the source of those funds. Here are the ways by which Shufti Pro can assist Forex Industry to perform thorough background checks for AML Compliance and verify the identity of the persons who are making transactions through a forex company.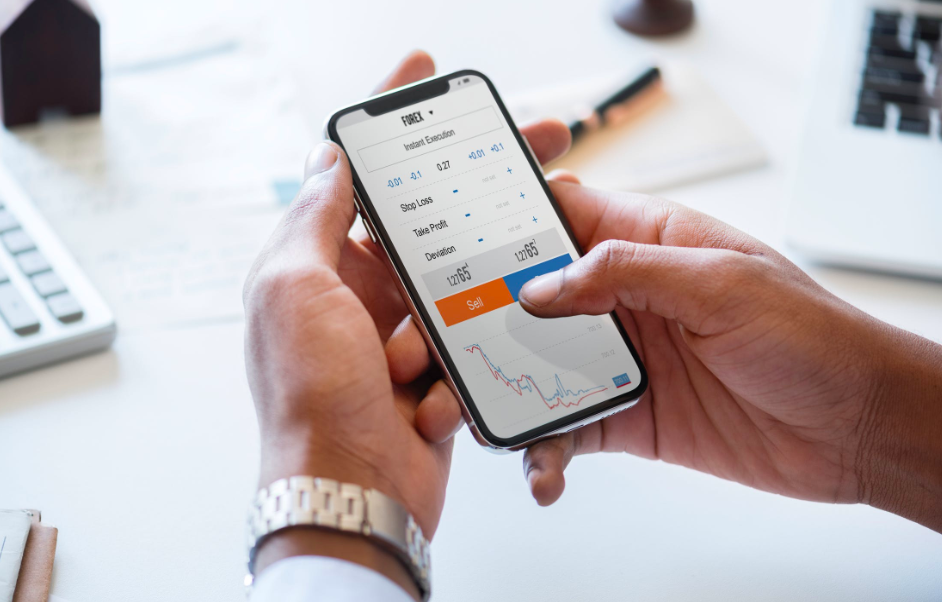 KYC Services for Forex Industry
Shufti Pro provides customised KYC Services for forex industry backed by its unique AI powered identity verification services. Forex businesses can perform each transaction at a lightning fast speed by using Digital KYC from Shufti Pro that has an industry best 30-60 seconds processing time. Shufti Pro integrates flawlessly with all the pre-existing systems of Forex industries with the help of API and SDK integration. Size of a franchise network of our forex client will not be an issue as Shufti Pro can handle large number of verifications at the same time, once integrated into our customer's transaction platform.
KYC Services from Shufti Pro will enable our forex clients to perform:
ID Verification

Identity Verification

Documents Verification
Shufti Pro also provides Video Verification in addition to Still Verification to make the digital identity verification easier for our Forex clients. Records of customer data will be easily accessible for future reference. This data can be counter-checked in case transactions are carried out on behalf of another person.
AML Compliance for Forex Industry
Shufti Pro is the right choice for forex businesses who want to bring on board a next-generation AML/CFT Compliance system. More than once, forex companies have been found an unwilling facilitator of international funds transfer that led to money laundering or terror funding.
End-to-end verification services of Shufti Pro will help forex companies to safeguard themselves from becoming a part of such practices. Each transaction and customer can not only be verified but the verified identity can also be checked against a huge data bank maintained by Shufti Pro for money laundering activities. There are 1000 Watch Lists and Sanction Lists that make up the huge databank of Shufti Pro that is used for background checks. In addition to these lists, credentials from 3000 databases also populate the databank of Shufti Pro. All these lists and databases are maintained by reputable international and national organization that identify personnel involved in financial crimes all over the globe. Shufti Pro's Data bank includes information from UN, Interpol, OFAC, and HMT.
Apart from background checks against Data bank for financial crime risk, Shufti Pro also maintains a long list of Politically Exposed Persons to further strengthen AML Compliance for our forex based customers. Shufti Pro offers 3 kind of AML compliance services to its Forex customers:
One Time Checks
Perform a background check just once, before making a transaction or registering a customer
Bulk List Checks
Get a large list of suspicious clients/ overall customer portfolio verified at once
Ongoing Monitoring
Continuous monitoring and immediate alert in case a client gets red flagged
Shufti Pro understand the value of services that a Forex company has to offer. Comprehensive identity verification services from Shufti Pro are also perfect for forex industry because we offer KYC services for every country of the world. Additionally, Shufti Pro also has a worldwide language coverage. It means we can verify the identity of every person of the world living in any country of the world and having his/her documents in any language of the world. We can even block countries in which you don't intend to provide your forex services. Our country restriction feature is much more full proof as compared to industry prevalent geo-tracking feature.
Trust Shufti Pro and we will make sure that you will never have to regret making that decision.
Recommended For You: