BEFORE YOU GO...
Check how Shufti Pro can verify your customers within seconds
Request Demo
No thanks
The financial services sector has witnessed a rapid surge in the adoption of digital technologies, especially in the wake of the Covid-19 pandemic. Interest in crypto-assets and the underlying Distributed Ledger Technology (DLT) is steadily increasing among investors. Central banks are also actively exploring Central Bank Digital Currencies (CBDCs). However, several regulators have expressed concerns regarding potential risks and are taking measures to protect consumers and investors.
As businesses increasingly rely on outsourcing to minimise costs and offer innovative products, there is a heightened focus on cyber resilience and third-party outsourcing. Infrastructure and data are the foundational elements supporting all emerging technologies and digitisation efforts. Companies must possess the expertise to store and analyse their databases securely and have robust governance and controls. Securing confidential customer and market data while optimising service delivery across borders is necessary for the widespread age of digitisation.
Understanding Digital Finance 
Digital finance refers to providing conventional financial services through digital technologies like computers, tablets, and smartphones. By leveraging digital finance, financial services become accessible to underserved communities that lack physical infrastructure, such as traditional brick-and-mortar banks. This approach enables customers to conduct online financial transactions, eliminating the need to visit physical branches. As a result, digital finance extends its reach to a larger population than traditional financial services, allowing service providers to target new markets using modern technological solutions.
The Regulatory Landscape of Digital Finance
Regulators worldwide prioritised digitisation in 2022, and the trend is expected to remain strong in 2023, with a particular focus on digital assets and open finance.
Europe has made significant strides in implementing its digital strategy, outlined in 2020. New proposals have been put forth, including the Data Act, aiming to regulate harmonised standards for fair data access and use. Additionally, regulations launched in 2021, such as the Digital Markets Act, have been adopted. This act imposes obligations on large platforms to prevent unfair practices that could hinder competition. Another regulation, the Digital Operations Resilience Act (DORA), marks a crucial development in cybersecurity. It involves comprehensive control over suppliers, risk assessment, and the establishment of a framework for sharing information on cyber threats. In 2023, secondary legislation will be introduced to enhance DORA further.
Other initiatives, like the Artificial Intelligence Act and the modification of the Electronic Identification regulation (enabling the creation of digital identity wallets for European citizens), are also expected to reach completion in 2023. The Commission is expected to ratify the preliminary agreement 2022 between the European Union and the US on a new legal framework for transatlantic data flows in 2023.
Virtual Assets
Cryptoassets garnered greater attention from national and international agencies in 2022. In December, the Basel Committee on Banking Supervision released the final standard on how banks should prudentially handle their exposure to crypto assets. Simultaneously, the Financial Stability Board (FSB) put forward a framework proposing international regulations for crypto asset activities. This framework includes general recommendations for overseeing and supervising crypto asset activities and markets, aiming to address the associated financial stability risks effectively.
At the European level, co-legislators achieved a political consensus on regulating crypto assets known as MiCA. The final text is still under the approval process. MiCA encompasses the issuance of previously unregulated crypto assets, especially stablecoins, along with provisions for custody and exchange. In 2023, banking supervisory authorities are anticipated to issue standards concerning development techniques related to crypto assets.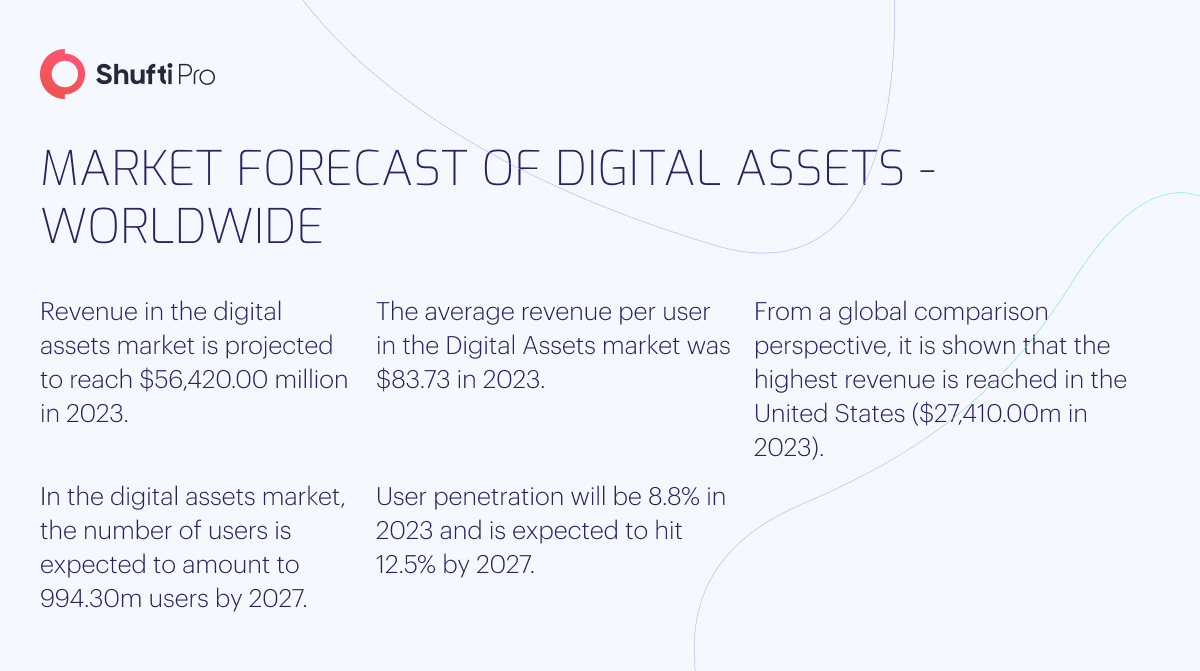 Open Finance and Payments
The European Commission is interested in regulating the concept of 'open finance', which covers third-party service providers gaining access to client data recorded by intermediaries in the financial sector. This access is intended to facilitate economic and information services provision. The new regulation on open finance will complement the existing data-sharing obligations outlined in the Payment Services Directive, also scheduled for revision in 2023. The revised Payment Services Directive may encompass novel payment services, such as electronic wallets, and could introduce additional requirements for customer protection and transparency. The Commission has proposed new legislation to promote customers adopting immediate payments and encourage the development of fresh payment solutions centred around them.
Digital Euro
Central banks have intensified their analysis of CBDC. The European Central Bank (ECB) commenced a two-year research process to explore the potential of a "digital euro" as a retail payment CBDC. The ECB issued a report in 2022 that outlined preliminary design options for the digital euro. Not only this, but the Commission does consult on the digital euro and plans to present a bill in the Q2 of 2023 to establish the legal framework for the ECB's project. The ECB is expected to decide on initiating the digital euro's " realisation phase " by the year's end.
How Can Shufti Pro Help?
Shufti Pro offers an AML screening solution that ensures a risk-free business environment, mitigating the risk of crimes and maintaining compliance.
Real-Time Screening:

We provide real-time AML screening, enabling digital finance companies to assess the risk associated with each transaction or customer swiftly. This timely screening prevents suspicious transactions from proceeding and allows companies to take prompt action when required.

Reduced Fraud and Financial Crime:

Our AML screening identifies and flags potentially fraudulent or suspicious transactions, helping digital finance companies mitigate the risk of financial crime and fraudulent activities on their platforms.

Regulatory Compliance:

We offer AML screening solutions to 230+ countries and territories, ensuring that digital finance companies and others fully comply with l AML laws and regulations.

Seamless Integration:

Our robust AML screening solution seamlessly integrates into existing digital finance platforms through APIs, making it a convenient and efficient addition to the existing workflow.
Want to know more about how an AML screening solution helps the digital finance sector comply with regulations?