BEFORE YOU GO...
Check how Shufti Pro can verify your customers within seconds
Request Demo
No thanks
Matchmaking is considered one of the oldest industries in existence, online dating is now having a moment of its own. It is difficult to imagine or remember, but once there was a time when going on a date with a stranger was a weird concept. However, nowadays the online dating industry is transforming and the whole way of interacting with potential daters is re-defined. However, dating applications are now introducing a new way of socializing. Apps like Tinder, Meetup and various others are changing the daters' mindset on a global scale. This is why modern dating is getting popular and universally accepted. Yet, many questions are raised regarding the credibility of apps and are data secure or not.  
According to Statista reports, nearly 49% of online users using dating applications are looking for exclusive romantic relationships, thus, it's expected that the industry's revenue will rise up to $649 million by 2023. On another hand, like every other industry, the online dating sector is also becoming a safe haven for organized crime groups. Fraudulent activities including phishing attacks, identity theft, money muling and various other forms are on rise, putting the future of the industry at stake. Therefore, online dating platforms need to revive trust in this sector. There are around 1500 registered dating apps, and out of them, 60% are prone to security issues.
Online Dating Industry [Overview 2022]
Online dating is becoming a growing trend, particularly among teenagers, who need to prioritize careers over marriage and living alone is one of the critical reasons for the increasing popularity of such websites or applications. However, several statistics have shown that it's a trend that is widespread across the world. For example, in New Zealand and Australia, 1 in every 7 women in their forties has never been married, while in Central and Southern Asia, about 1 in 100 women is unmarried. In addition to this, the data published by the US Census Bureau in 2017 revealed that nearly 13% of the adults living in the States did not get married and living as single has become a trend in the country.
In addition to this, the Japanese government is also seeking approval for AI-based dating services that will enable singles to find legit matches. The systems aim to leverage artificial intelligence technology to perform more complex analyses to enhance matchmaking standards based on pre-set criteria. To do so, the government expects that the automated systems will assess preferences set by individuals seeking to adopt "konkatsu", the Japanese concept of marriage hunting.
However, concerns regarding surging crimes, data security and privacy protection are expected to halt the growth of the sector. Cybercriminals are specifically targeting online dating websites to get unauthorized access to personally identifiable information of users, having realized that more and more people are getting on board with such applications in the wake of the coronavirus pandemic. Additionally, in data breaches, personal data including activity logs, name, gender, email address and other valuable information get into the hands of criminals which is then used to set up fake accounts to scam innocent daters.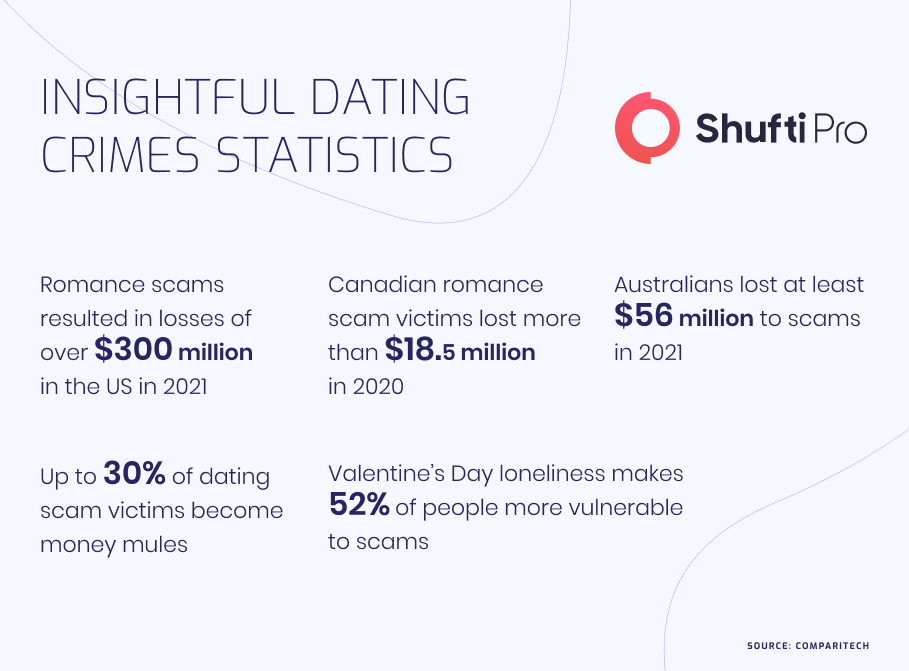 'Casanova Scammer' Guilty of Stealing $1M From Women on Dating Apps
A suspect posing as a surgeon pleaded guilty to wire fraud and identity theft after stealing around $1.3 million from more than 30 women he met on dating platforms. According to the Department of Justice, Brain Wedgeworth was involved in more than 25 romance scam schemes in which he posed as a doctor at well-known hospitals and universities aiming to develop romantic relationships with women and gain their trust. However, the convicted entity defrauded at least 30 women in eight states including Georgia, Alabama, Louisiana, Maryland, Texas, Florida, and California.
"Our citizens should not be preyed upon by fraudsters who steal through overtures of affection," said U.S. Attorney Jason Coody. "With the assistance of our dedicated law enforcement partners, we are committed to investigating and vigorously prosecuting those who engage in all acts of fraud."
Additionally, as a part of the romance scam scheme, the suspect tricked women to end up by giving bank details including personal information. By getting hands-on with the financial information, Wedgeworth becomes an authorized user to increase the credit limits and obtain cash advances. Furthermore, electronic payments were also sent to victims' credit card companies, mortgage lenders, and other debt collectors using the account that was closed due to insufficient funds. Afterwards, the suspect used those fake payments to convince the women to repay, telling them the bank account got frozen after paying off debt. However, after being caught, the suspected entity admitted that he initiated a romance scam scheme. As pleaded guilty, the court announced 20 years of imprisonment for wire and mail fraud, up to 10 years for money laundering and two years for identity theft. 
Global Regulations for Online Dating Industry
Like the financial industry, Law enforcement authorities across the world are now paying attention to the secure online dating sector. Significant steps are being taken to regulate this industry, aiming to protect users' data and businesses' integrity. In the United States, the International Marriage Broker Regulation Act (IMBRA) was legislated in 2005 which became a critical obligation for online dating service providers. The obligation included a background screening requirement that will help businesses to verify whether the customer is married or is involved in criminal activities. While the information is to be shared with the ones that they are trying to get connected with. In addition to this, in 2008, another law was passed by the New Jersey state which mandated online dating platforms to report if the required identity verification checks are practiced or not.
In the United Kingdom, the industry representatives developed the Online Dating Association (ADO) in 2013, with the aim to take responsibility for safeguarding online dating platforms. In this regard, the market leaders came up with self-regulating laws and set up a Code of Practice for online dating service providers. George Kidd, the Director and Chief Executive of the ODA, stated that "the industry did not just want to rely on the State to provide regulation and protection in relation to trading practices, privacy matters and the safety of users."
How Shufti Pro Can Help
To safeguard the online dating industry and reduce the risk of romance scams, businesses need to think of innovative and effective measures similar to the blue badge on Twitter. Shufti Pro's state-of-the-art identity verification solution helps dating platforms overcome the risk of romance scams by authenticating every person that registers through the app. Powered with thousands of AI algorithms, businesses can screen daters in less than a second with 98.67% accuracy, making it a viable option for safeguarding the dating sector's operations.
Want to learn more about online identity verification for your online platform?