BEFORE YOU GO...
Check how Shufti Pro can verify your customers within seconds
Request Demo
No thanks
Until a few years ago Artificial Intelligence seemed like a thing from sci-fi movies. The whole concept seemed like fiction or a far fetched dream fed by wishful thinking. Then came personal assistants like Siri, Google Assistant, Bixby, Alexa and Cortana, which made the people realise that they could have something like a Jarvis in their homes as well. However, these are just known as weak AIs. Strong AIs are theoretically able to work with human cognitive abilities. Such advancing work in the field of AI is said to achieve tremendous goals in a number of fields including revolutionising the future of fraud detection.
Identity theft and fraud in the commercial sector has been a huge problem for nearly every merchant. Particularly since the increase in online buying of consumers, the number and types of online fraud have increased tenfolds. It is becoming an inevitable task for every business to implement productive anti-fraud solutions in their practices.
With the increase in online trade, cybercriminals have also found more intricate ways to defraud both businesses and end consumers. As the effect of access to information across the web snowballs, online scammers find new and more advanced ways to hoodwink retailers, online or otherwise.
Fraud in the Financial Sector
The financial sector, however, has been the most unfortunate victim of identity theft and online frauds and scams. MacAfee reported a loss of over 600 billion dollars to the global economy due to financial and other forms of cybercrimes. From Phishing scams to good old fashioned credit card to more modern fraud schemes including social engineering, card skimming, the Banking, Financial Services and the Insurance (BFSI) sector has seen the worst cases of frauds and has consequently suffered the most tremendous losses as well.
The finance sector is constantly looking for ways to upgrade their systems an implement fraud protection measures, while cybercriminals are as a result looking and coming up with better and more advanced ways to hack into their databases or to compromise customer data to gain access to their finances. Such schemes are now being fought with advanced technology including machine learning and artificial intelligence.
The Market for Fraud Detection
The market for fraud detection and prevention services has gained a lot of popularity over the years, allowing the banking and the financial sector to fight fraudulent activities in an effective way. Up until now, the banking and finance sector was only able to put up walls against scammers or implement firefighting measures in case any scams surfaced.
In 2016 the entire market for such services was valued at 13.64 billion dollars. Better yet it is expected to cross 40 billion dollars by the year 2023. Primarily fraud prevention systems are software solutions that will provide conclusive and actionable solutions to identify frauds and block or at least limit any future occurrences.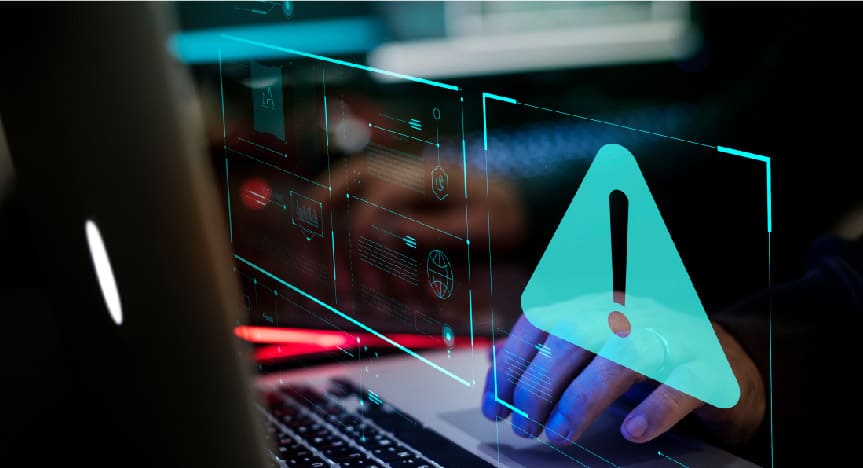 Artificial Intelligence and Fraud Detection
Recently, the use of artificial intelligence in the fight against fraud has helped achieve an unprecedented level of success in detecting fraudulent activity. The idea is basically to fight fire with fire; if cybercriminals can use advanced tech to defraud the system, the same knowledge should be used to develop systems that can keep crooks out.
The idea of implementing AI-based models is to basically detect and predict identity theft and other scams commonly used by criminals to compromise financial institutions. The concept of big data comes useful herein. Since banks and financial institutes have on hand large amounts of customer data as well as transactional data, it can be used productively to predict patterns in data and look for any irregularities. This can make financial fraud detection a much easier feat for the BFSI industry.
Find more relevant resources:
The Role of Artificial Intelligence in the Future Of Financial Fraud Detection
Use of AI in Identity Verification Services
More than that, AI can now be used to detect fraudulent pursuits by enabling businesses to implement identity verification measures to authenticate the IDs of customers. Shufti Pro is a such an AI-based identity verification software that provides an array of Know Your Customer (KYC) services through an AI-based SaaS. It has made significant headway into developing fraud prevention techniques that enable the banking sector to put up sizable defences against online fraud and cybercrime.
Shufti Pro is currently providing the best identity theft protection services in the market. It provides fraud prevention services through an AI-based authentication system that verifies a user's ID in under a minute. It is supported globally and has universal language support in its system. Not only that, its restful API enables banks, financial institutes and online retailers to integrate their web-based applications and modules without any downtime.
Fraud detection and Artificial Intelligence together have the potential to transform the future of financial fraud detection and has already made significant headway into it.