BEFORE YOU GO...
Check how Shufti Pro can verify your customers within seconds
Request Demo
No thanks
The digital age has offered unprecedented convenience and connection, but it has also introduced new obstacles, notably in terms of creating trust in online interactions. The capacity to verify the identity of the individuals involved is critical when opening a new social media account, doing money transfers, or accessing private information.
Individuals need privacy to secure their private information, whilst security procedures like identity verification strive to keep them safe. However, security frequently necessitates access to sensitive data, which could be incompatible with the right to privacy. It is critical to strike a balance between safety and confidentiality to create a safer internet whilst simultaneously protecting human rights. The discussion on this matter is complicated and confusing, with numerous stakeholders offering opposing viewpoints. Some contend that privacy is a fundamental right that must be safeguarded at all costs, whilst others contend that security reasons frequently exceed individual private rights.
What is Identity Verification?
The process of confirming an individual's identity is called identification verification. It is a process of confirming that the person is who they say they are. It is widely used in financial transactions, such as registering a bank account, and it enables individuals to do business with or offer services to people because their identity has been verified. 
Most places worldwide use data such as name, date of birth, and address to establish genuine identification. Identity verification is a critical component of Know Your Customer (KYC), Customer Due Diligence (CDD), or age verification solutions, as described in anti-money laundering regulations and industry recommendations worldwide. 
The Importance of Identity Verification in the Age of AI 
Identity verification has become a vital part of safeguarding confidence and guaranteeing security in the ever-changing landscape of the digital world. As the number of online interactions has increased, so has the potential for fraud, hacking of data, and identity theft. As a result, organisations, administrations, and people everywhere are turning to enhanced identity verification technologies to protect sensitive data and build trust in virtual interactions. 
Identity verification is critical for legal compliance, particularly in industries such as banking, healthcare, and e-commerce, where Know Your Customer (KYC) and Anti-Money Laundering laws are strict. It also facilitates the protection of persons from imitation, protecting personal information, ensuring the reliability of online systems and services.
ID verification service is not just a luxury, it is a requirement. Businesses are dealing with real people and genuine assets in a cooperative economy.  It is a difficult undertaking to ensure this trust, but some innovative service providers have developed identity verification methods to validate identities in this dynamic ecosystem.
Automated Document Verification: Document scanning and validation technology that protects against fraud by scanning and validating government-issued IDs.
Facial Recognition Technology: This technology checks a selfie against the image on the person's ID to confirm they are who they claim to be.
Background Checks: Checking public records for criminal activity, driving offenses, and other red flags.
Data Analysis: These algorithms filter through data points, investigating any anomalies and flagging them.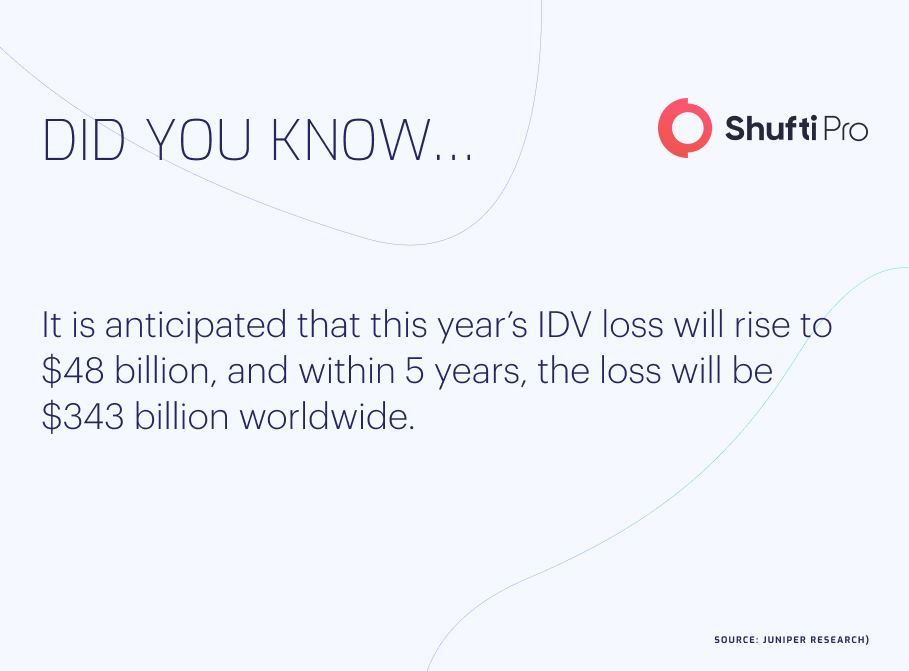 The Role of AI in Stealing Identities 
Artificial intelligence and machine learning have allowed hackers to become more sophisticated than ever. The fraud metric has been updated. Whereas technology has made work easier, hackers and fraudsters use the same tools to commit criminal acts. This includes document forgery, data, identification, and work theft. 
Karla Ortiz, a visual artist, recently filed a lawsuit against two artificial intelligence corporations for generating images that replicate her artistic style, which she claims is a kind of identity theft. Ortiz found Disco Diffusion, an AI generator, a year ago and started experimenting with it. She assumed the programme was a fascinating experiment at first, but she soon noticed it was stealing many of her friends' work without their knowing. Despite pleas, their work was not removed from the websites.
Similarly, other creative professionals have investigated how tech corporations create models and to what point which data may be used for machine learning. According to Ortiz's counsel, artists' methods, whether they are musicians, illustrators, authors, or any other field, cannot be duplicated. Whereas AI aids in the advancement of needs, it is also employed by criminals to engage in crime. 
How does Identity Verification Work?
Identity verification focuses on gathering and confirming this private information, generally when onboarding a new customer to an enterprise, verifying it against trustworthy government or private sources and testing to determine whether or not it is actual, verifiable data. This works by comparing the information that a person passes over, whether it's a document like a passport or biometric data like a photograph of their face. Official records, credit references, and even cell data can be included.
Identity verification solution accelerates the verification process, which is required in today's fast-paced digital world, where nearly all communication, interaction, or transactions occur online. Customers today are used to being able to sign up for a product or service and get started quickly, so identity verification should not hinder that process.  
Nevertheless, providing a positive customer experience must be accompanied by a robust identity verification procedure to safeguard businesses and the public from identity fraud. Increasingly, things are happening online, so more information is available to exploit if not protected, making identity verification essential.
Identity Verification: Standards and Regulations
The Bank Secrecy Act (BSA), officially known as the Currency and Foreign Transactions Reporting Act 1970, was approved by the United States Congress. The BSA requires both individuals and corporations to keep certain records. Money laundering and terrorist financing are only two of the numerous financial crimes that FinCEN was created to tackle in 1990. Twelve years later, the USA Patriot Act was passed, considerably enhancing the BSA. It enhanced FinCEN's power to get data on the ultimate beneficial owners of companies and other financial organisations. Over 27,000 bank records have already been added today to verify. 
The USA Patriot Act empowers FinCEN to develop regulations outlining financial institutions' procedures to open new accounts. This includes tactics for identity verification, such as validating the identification of anybody who wishes to open a new account to the degree "reasonable and practicable." In 2016, they also established additional due diligence standards, such as the obligation to identify beneficial owners.
Not only that, but the following are the global identity verification regulations to verify an individual's identity:
General Data Protection Regulation (

GDPR

)

3rd, 4th, 5th, & 6th EU Money Laundering Directive

The UK Bribery Act

Anti-Money Laundering Act (

AMLA

) and Counter-Terrorist Financing (CTF) regulations

The UK Modern Slavery Act

Know Your Customer (

KYC

) regulations

Electronic Identification, Authentication, and Trust Services (

eIDAS

) regulation

The Customer Identification Program (CIP) of the USA Patriot Act

The Financial Action Task Force (

FATF

)

Payment Card Industry Data Security Standard (

PCI DSS

)

Financial Crimes Enforcement Network (

FinCEN

)

Consumer Privacy Act (

CCPA

) and Personal Information Protection and Electronic Documents Act (

PIPEDA

) under the Consumer Privacy Act

Electronic Signatures in Global and National Commerce Act (

ESIGN

) 

Financial Conduct Authority (

FCA

)

United Nations Security Council Resolutions

Office for Professional Body Anti-Money Laundering Supervision (

OPBAS

)

International Civil Aviation Organization (

ICAO

) standards

Markets in Financial Instruments (MiFID-II) Directive

Australian Transaction Reports and Analysis Centre (

AUSTRAC

)
The Role of Identity Verification in the Fight Against Fraud
Crime happens when people operate under the guise of a mask or a false identity. In the same manner that a bank robber would put on a mask and gloves to conceal their physical identity, face, and tracks, cyber criminals conceal their identity by inventing fake identities or fraudulently claiming another person's legitimate identity. Identity fraud has been reduced, comparatively to the past, because identity platforms make it much harder to steal or construct a false identity to deceive. Nonetheless, the methods used now are more advanced and sophisticated than before, so implementing a proper identity solution is not an option but a must-have for all. 
The Future of Identity Verification Services 
In today's digital age, identity verification is an important aspect of confidence and safety. It assists in preventing fraud, guarantees regulatory compliance, and safeguards individuals' identities and private data. Digital identity verification systems confirm the validity of individuals by using various methods such as document verification and face-biometric authentication. The persistent difficulties of preserving safety, maintaining confidentiality, and staying ahead of fraudsters necessitate continuous technological breakthroughs and stakeholder collaboration. With the growing emphasis on digital interactions, identity verification will remain critical in creating confidence and maintaining secure online purchases and interactions.
How can Shufti Pro Help?
Shufti Pro can be a useful tool for identification verification. We provide advanced customer identity verification through sophisticated behaviour-based anti-spoofing detection using our innovative state-of-the-art technology. Our services are available in over 240 countries, ensuring a worldwide reach. We utilise a 2+2 verification technique and provide multilingual OCR extraction in over 150 languages, and our software detects fake identities in real-time.  Our identity verification solution serves as an inaccessible fortress of face authentication whilst maintaining regulatory compliance even in multi-complex jurisdictions. 
Looking forward to securing identity in the age of AI and multi-complex jurisdiction?