BEFORE YOU GO...
Check how Shufti Pro can verify your customers within seconds
Request Demo
No thanks
The rapidly developing technology of today is altering how consumers browse for things online. The success of a brand in the market depends heavily on the customer experience given the digital trends and their adoption. Poor customer service costs businesses trillions of dollars annually, but the biggest problem is still complicated checkout processes that cause customers to leave their shopping carts empty. Due to inadequate address verification techniques, lost deliveries are another issue for businesses that must pay additional shipping costs.
Only accurate and trustworthy data enters the system thanks to an automated method of validating customer addresses. It lessens the possibility that customers would provide inaccurate or incomplete information, enabling e-commerce firms to confidently provide the proper products.
Enhancing Customer Identity Verification
For customer verification, the address of residence is a crucial identity element. Having a confirmed address completes the identity and due diligence requirements of KYC (Know Your Customer) and AML, together with additional data (Anti-Money Laundering). Financial institutions frequently need proof of address in order to provide certain services. There are limitations based on location, where only consumers from a particular region can use the services. To fulfil the requirements of financial authorities for specific transactions and to abide by the demands of the internal risk department for clients from high-risk areas. E-commerce businesses can utilise address verification to cut down on delivery problems, and combat and eliminate fraud
Everyone has a place to call home, but not everyone is accessible for a visit to verify their address. Additionally, business representatives are unable to visit your home. However, each client possesses documentation that attests to a valid physical address. Processing this document and comparing it to the information the customer has already provided is part of the verification process.
This document must include the client's name, address, and either the issuance date or the expiration date. The organisation issuing the document's name must also be plainly legible.
Acceptable types of documentation for address verification include:
Utility Bills

Bank statements

Government letters

Life insurance

Driving licenses
Financial organisations use the address verification process the most frequently. This is because of the demands made by banking regulators in various nations. Address validation is covered under the KYC policy. Additionally, businesses operating in nations with a high risk of fraud create their own methods for client authentication. They call for the verification of a person's address information.
Why Businesses Need Address Verification
This process is seen as being more complicated than a straightforward document check. The difficulties businesses face when including this verification are listed below.
Take a look at the list of papers that can serve as a client's proof of address. There are countless variants in how these documents look, and there is no clear pattern or consistency in the way the content is arranged. Whether it's a mobile phone bill or a utility statement, every nation and business has adopted a different set of templates.
But we are aware of the specific information we require: name, address, and date. The operators are now looking through several documents to find this information. The following issues follow from here.
The client is required to locate and scan documents or mail a paper copy. Numerous different documents are delivered to your operator. How many papers can he or she physically process and enter into your database each day without using any specialised software? In practice, such a procedure takes a long time and keeps clients waiting for hours, days, or even weeks.
The quantity of data entry errors always rises when done manually. Scaling with an increasing number of clients is challenging and frequently impossible due to the human verification procedure. Each operator has a physical limit on their capacity. The price of the entire procedure rises as the number of personnel does. When customers are connecting to your service from many countries, this issue becomes really apparent.
Preventing Fraud with Address Verification
Fraudsters frequently make an online purchase, use it for a month or two, and then submit a chargeback claim that they never received the item. The lack of a suitable system to ensure that the merchandise was delivered to the correct address makes this a hassle. The risk associated with a digital transaction can be determined in large part by the address. Fraudulent activities carried out by bad actors using vacant homes as drop-off locations costs businesses $20 billion annually.
Address verification is a crucial component of adhering to KYC/AML rules in industries like e-commerce and gaming, among others. Businesses can serve real consumers, spot and eliminate hazards, and conduct business without fear of fraud thanks to an address verification system that was specifically designed for the purpose. Businesses can improve their ID verification procedures for safe customer onboarding by utilising address verification.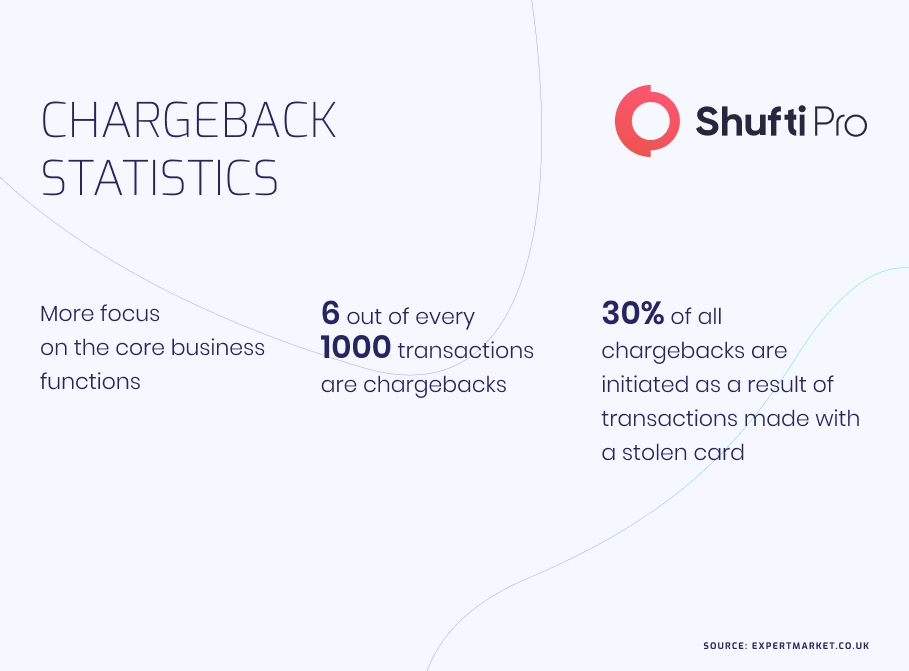 Perks of AI-based Address Verification
Much of the address verification process can be automated and made simpler thanks to advanced technology. Artificial intelligence and human professional experience are combined to provide services to businesses in all sectors. The customer provides their address if this information already exists thanks to the previously entered data. On the online form, we use automatic address entry and clearance. This minimises typing typos and substantially speeds up this process. 
The client uploads a document containing their name, address, and the document's expiration date. If the document is not submitted via a form, the operator can still complete this. Both the service's mobile app and its website can incorporate the upload form. Before it is sent, the client will see a preview of the document, allowing them to double-check that no errors were made. Data is recognised, extracted, and compared by the service. Each essential field is marked in colour on the verification report that is sent along with the photo evidence by the service.
Proof of Address is a valuable tool for completely identifying your customers. Shufti Pro's solution uses an extremely sophisticated automated system. You can limit the use of address verification to a particular client segment and set your system to receive the findings.
What Shufti Pro Offers
Address Verification Service by Shufti Pro uses high-end technology powered by artificial intelligence to optimize the address information of a business' customers.  With high-quality address data, enterprises are able to reduce chargeback fraud and mailing costs resulting in inaccurate and false addresses provided by fraudsters. This acts as a supplementary security measure to ensure AML/CFT standards and builds a system for reputational risk management.
With Shufti Pro's Address Verification solution, online businesses can deliver the right product to the right customer using accurate proof of address. This way, customers can enjoy a purposeful experience while corporate entities and e-commerce platforms can continue to deliver their services with confidence.    
Get in touch with experts to learn more about address verification checks for your business!