BEFORE YOU GO...
Check how Shufti Pro can verify your customers within seconds
Request Demo
No thanks
The rising number of chargebacks and other fraudulent activities has led organisations to develop robust mechanisms for verifying individuals. E-commerce platforms and other online businesses have developed identity verification mechanisms and address verification to ensure authentic customer onboarding. Without identity verification, the chances of criminal activities significantly increase. The chargeback ratios are continually increasing every day and with the holiday season at its peak, the fraud is increasing too. Hence, there is a dire need for address validation to ensure that your business stays safe from different fraudulent activities. 
Address verification service has gained popularity over time and there are several reasons behind it. The article you are about to read covers all major aspects of this service, and it will help you in taking the right decision for your business.
What is Address Verification Service?
Address verification system is an authentication measure to verify addresses of your customers before any transactions. This ensures that legitimate users get in touch and all the transactions are completed securely. Ensuring that the address exists is essential to prove the identity of your customers.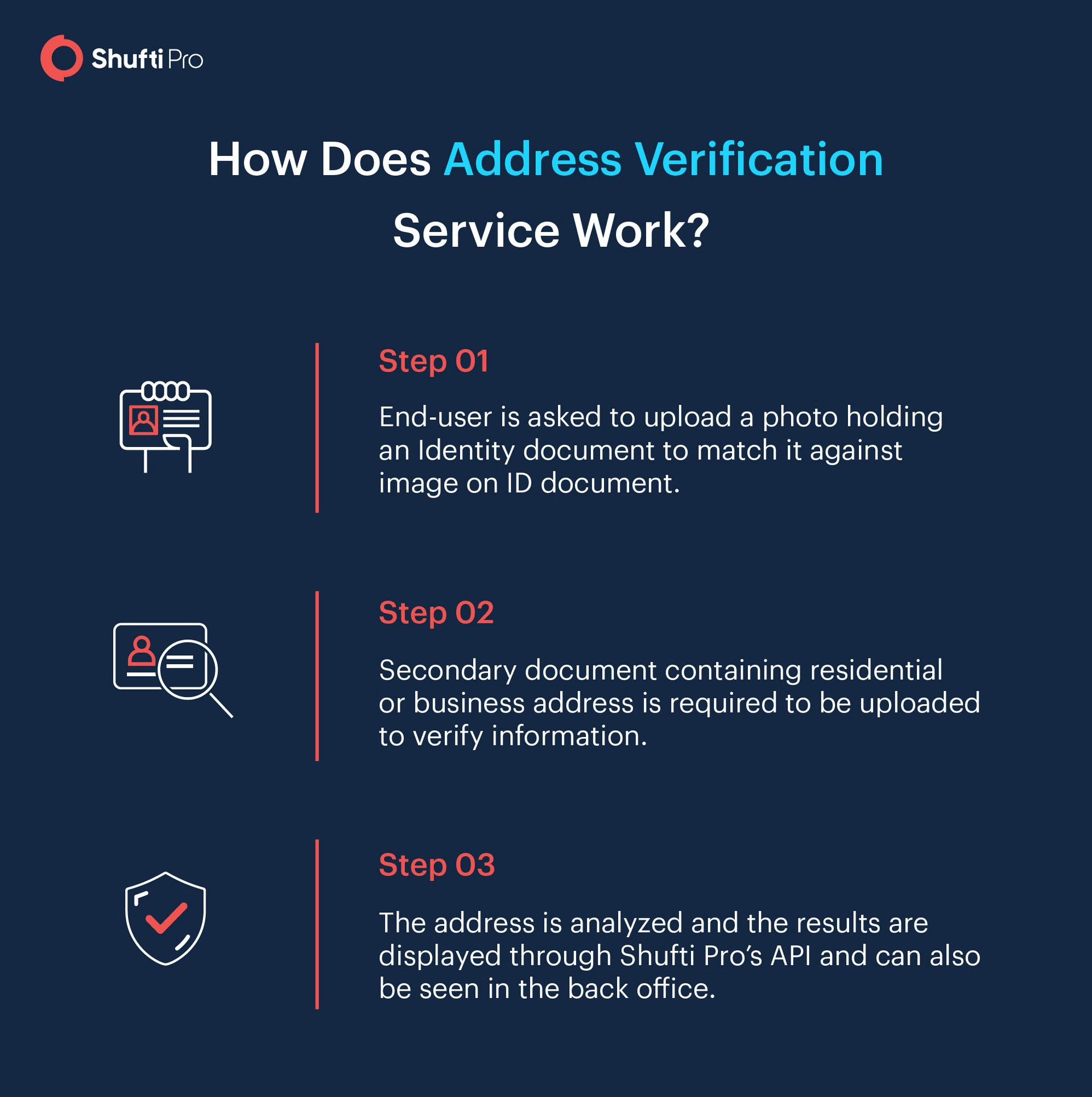 Which Documents are Reliable for Address Verification?
Before jumping on to the ideal documents address verification system supports, you must know that any document submitted must not be older than three months. The process will automatically decline otherwise. Here is the list of documents that Shufti Pro's address verification supports:
ID card

Passport 

Employer letter 

Envelope 

Driver's licence 

Insurance agreement

CPR smart 

Utility bill 

Bank statement 

Rent agreement 

Tax bill 
All these documents serve as proof of address (POA) and must be updated as well. Once the document is checked for type and authenticity; the name, date of issuance, and address on the document is extracted with the help of OCR software. During authenticity checks, the software extracts and validates the full name of the user mentioned in the document. If the document is photoshopped or forged, the system will immediately inform you about it. For more authentic checks, the AI-powered solution also checks for folded edges of the document. 
Shufti Pro's address verification service deploys various AI algorithms and can verify more than 150 languages from and 3000+ document types. 
Why Does Your Business Need Address Verification?
The demand for effective verification is increasing every day. There are several reasons why businesses need address verification. Here are some of the reasons that might interest you.
Fraud Prevention 
This is the most significant reason why any business would require address verification. Be it a financial institution or an e-commerce platform, verifying addresses is important. Online businesses face chargeback fraud and according to reports from Bank Card services, chargeback frauds increase by 41 per cent every two years, and this year, the financial losses have reached USD 30 billion approximately. This means that your online business is at stake now, and you must take precautionary measures to stay safe. 
If you are someone from a financial institution, address verification service can help you in mitigating online identity fraud and better reputational risk management.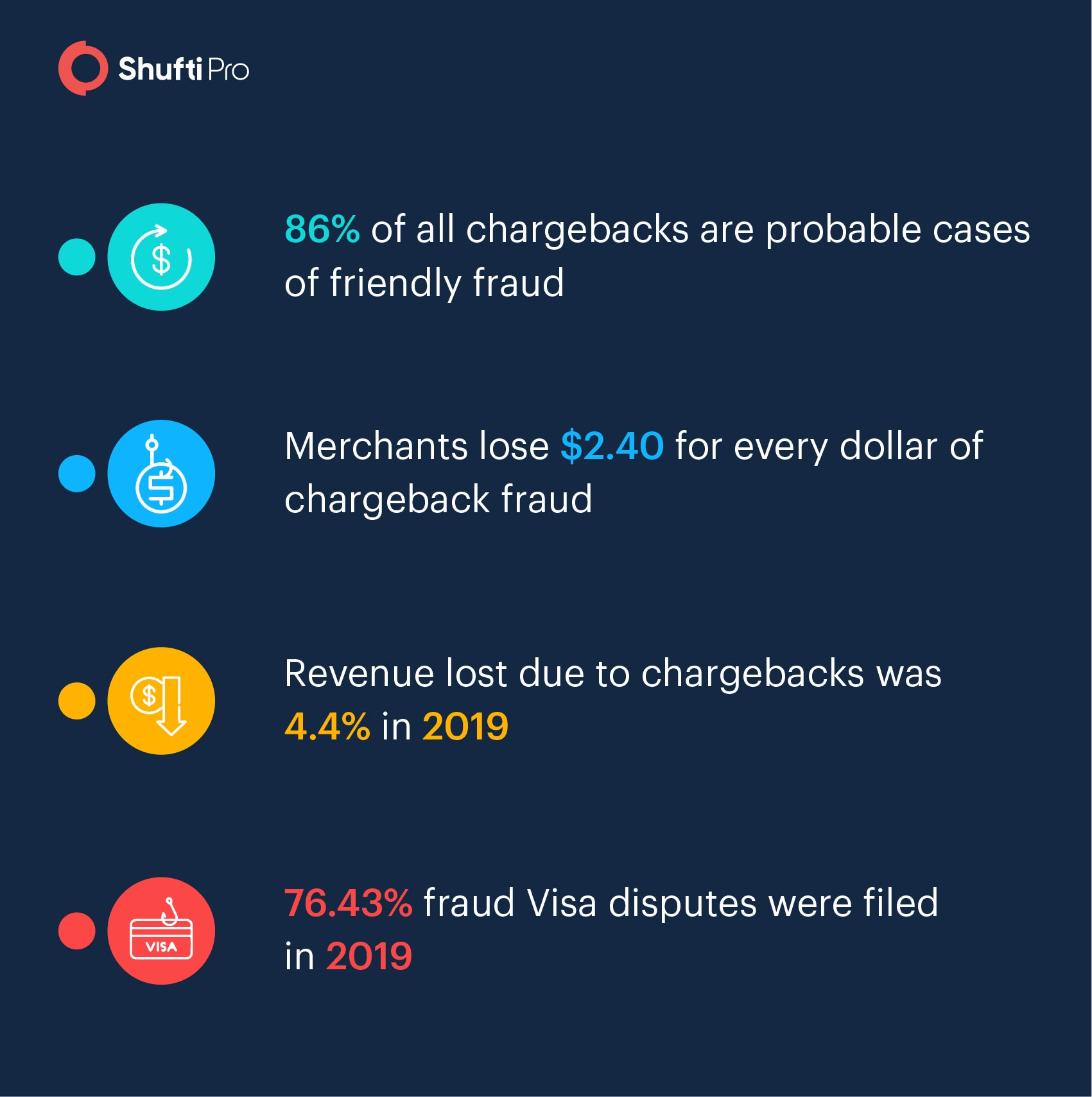 Reduce the Number of Returned Shipments
Returned shipments is one of the biggest losses for any business and without valid addresses, you are likely to face this issue repeatedly. According to CNBC reports, online sales will amount for $123.9 billion and 30 percent of them will be returned. The cost of these returned shipments will account for $37 billion approximately. The rising number of these shipments can be controlled and reduced with the help of address verification service. 
Enhance Customer Experience
Improving the experience of customers is what all businesses target and the responsibility on online businesses is higher. With the help of address verification, you can keep an updated record of all the customers. This will help you communicate with them effectively and provide faster delivery services. 
Better Compliance with FATF Recommendations
According to the recommendations of FATF, all businesses have to perform identity verification checks to ensure security of individuals and maintain integrity of the company too. Adding address verification checks help online businesses in not only verifying identities, but it also makes sure that your business efficiently complies with the KYC/AML regulations. Furthermore, regulatory authorities have enforced 6AMLD on December 3, 2020 which has made compliance trickier. Nevertheless, address verification solutions can help your online business in effortlessly complying with the guidelines. 
Which Industries Need Address Verification?
Almost every industry needs address verification but the e-commerce and finance sector needs it the most. Here's why address validation is crucial for both the sectors.
E-Commerce Industry
eCommerce businesses lose a lot of money every year due to returned shipments and chargeback fraud. Fraudsters often provide fake addresses for delivering items and delivering to the right address is impossible. Address verification service works as an extra layer of security to help reduce the number of fraudulent activities.

Read more: E-commerce Frauds – Common types and Prevention tips
Finance Sector
All financial institutions require address verification to make sure every customer exists in reality. Criminals used forged identities and fake addresses to create bank accounts. These accounts are then used for illegal activities like money laundering, account takeover, and terrorist financing. 

Read more: Account Takeover Frauds – Impact, Causes, and Prevention
Summing It Up
Chargebacks, account takeover, and other fraudulent activities are increasing over time. It is important for all businesses to combat these crimes, however, fraudsters have developed more sophisticated strategies for their malicious intentions. Performing conventional identity verification checks is not enough any more. Address verification systems can make the KYC process more robust. It can help every e-commerce business in reducing chargebacks and criminal transactions. 
Shufti Pro's AI-based address verification system is what your business needs to combat fraud and secure your platform. With the help of different AI models, the software ensures efficacy of the process and makes the customer onboarding process convenient. 
For more information on address verification, get in touch with our experts.