Blog
The Future Of the Financial Sector in the Gulf Region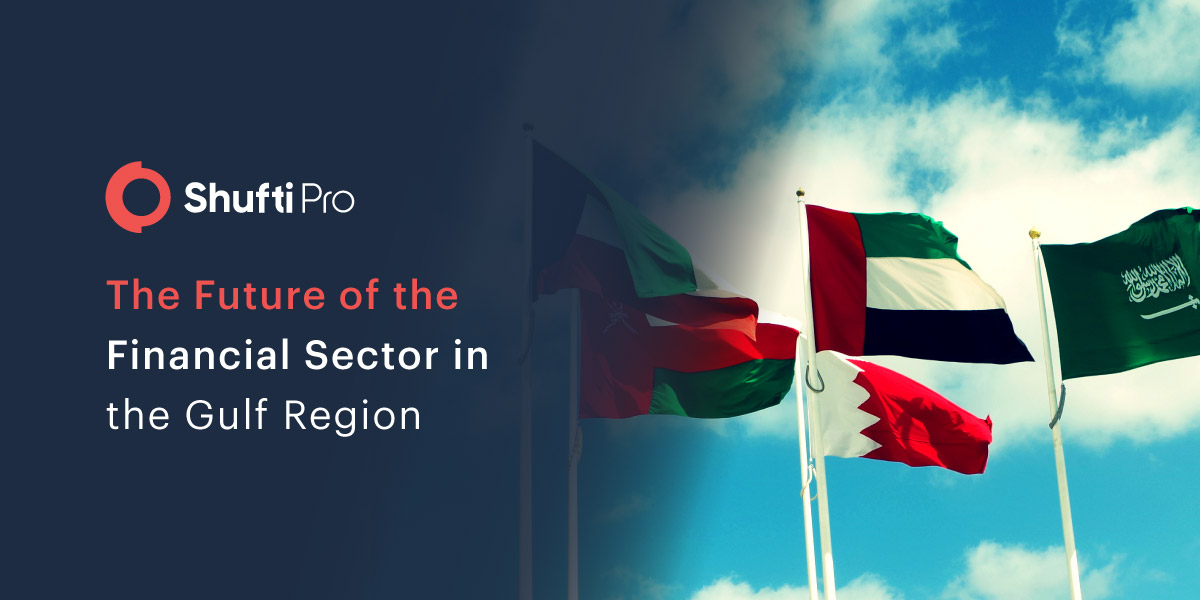 Digital transformation, that has undoubtedly disrupted numerous industries worldwide, has reached the realm of the banking sector. Millions of individuals have embraced digital banking experiences, using mobile devices, tablets and other wearables to streamline everyday activities, ranging from transferring funds through digital wallets to opening online accounts for enabling remote payments. Based on a recent research by McKinsey, 80% of the urban consumers in KSA and the UAE prefer to use smartphones, tablets and computers for banking-related activities today. Despite major advancements, there is still plenty of room for growth in the financial services industry. As the trend is likely to intensify in the upcoming years, existing financial institutions and new entrants need to stay vigilant and prepare for the new normal. With that being said, below are some of the recent trends and challenges that financial institutions in the Gulf region need to look out for. 
Rising Trend of Instant Payments
Instant Payments enable businesses and their customers to make instant money transactions with end-to-end tracking and status confirmation through mobile devices. Its strength lies in its ability to immediately transfer funds – a feature that is not provided by any other electronic payment tool. Key drivers for the rise in instant payments system in the Gulf region include:
E-commerce sales in the UAE are forecasted to increase by

23%

year-on-year between 2018 and 2022

Emergence of advanced technologies, such as blockchains, cryptocurrencies and

biometric authentication solutions

, all of which expedite innovation in the highly competitive market

Introduction of new digital wallet fintechs, such as Hala in Saudi Arabia, and increasing acceptance of digital payment platforms, such as Apple Pay and Google Pay
The Digital Wallet Revolution
The UAE is spearheading in the field of digital wallets in the Arab Gulf region. Amongst numerous changes being made to manage the current crisis, the adoption of digital services by businesses and consumers alike has remained the most profound. On one hand, businesses are rapidly expanding their digital services, while on the other, consumers are becoming increasingly dependent on mobile-based and online channels to perform everyday activities. Due to increasing digital activity, the volume of digital payments is also going up, with the UAE digital payment market forecasted to reach a value of USD 11,125 million by 2025. Additionally, mobile wallet transactions went up by 78% just months after the COVID-19 outbreak.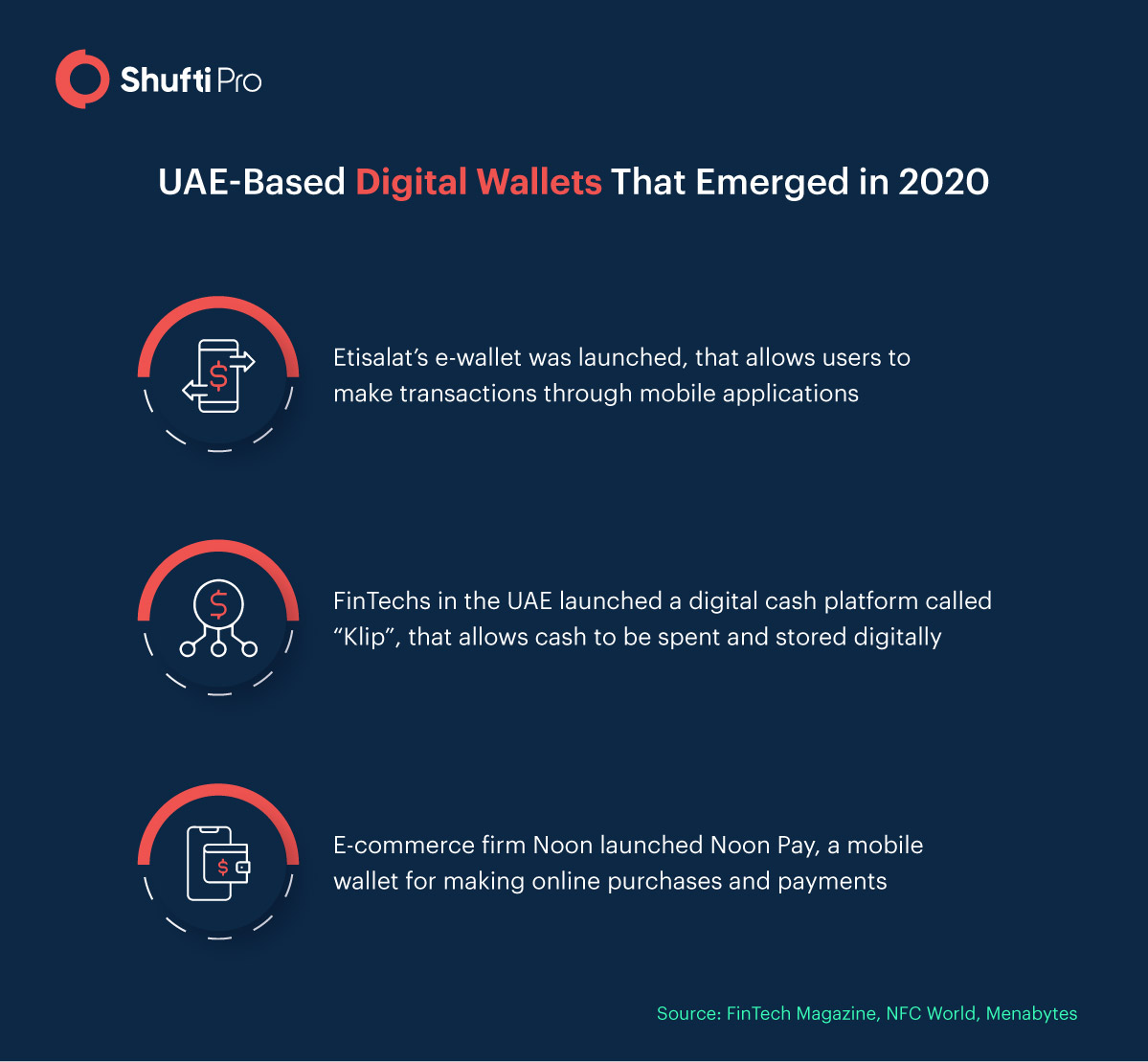 Evidently, the global pandemic has encouraged the digital wallet industry particularly in the UAE, as more and more consumers opt for contactless, cashless transactions. However, given the rise of online banking frauds, a key aim of digital wallet providers should be to ensure maximum security for their customers. With the help of AI-powered facial biometric authentication solution, companies can provide a better customer experience by enhancing the sign-in process through a selfie login option, while eliminating chances of fraud through ongoing KYC (Know Your Customer) checks.
Biometric Face Recognition is Gaining Ground
UAE Pass, which was introduced in October 2018, is a joint initiative between government agencies – Abu Dhabi Digital Authority and the Telecommunications Regulatory Authority (TRA) – that are responsible for expediting Dubai's digital transformation plan. The aim of this initiative is to enable citizens to avail government services online, and to act as a national digital identity verification tool. The service itself is free of cost,  available for residents of the UAE once they register on the UAE Pass mobile application. 
Unlike the U.S. and Europe, opening bank accounts in the UAE previously required customers to physically visit a branch and have their identity verified through paper-based documents. However, by allowing banks and other financial institutions to use the digital identity solution, the KYC process in the UAE is set to become automated, simply through an online banking app and biometric facial recognition technology. 
Additionally, in November 2020, facial recognition software was also introduced at metro stations in Dubai to ensure security for the commuters and residents. This technology assists in the identification of suspicious activities and wanted criminals. Furthermore, the UAE cabinet also approved the proposal of using facial recognition for identity verification as an alternative for authentication through paper-based documents. Although this initiative is currently approved for particular private institutions as of 14th February 2021, financial institutions will be one of the first sectors to reap the benefits of this technology, especially for accurate transaction monitoring and remote customer onboarding.
These schemes are indicative of the Gulf region's digital leadership as a whole, and they reflect upon the rapid progress being made towards achieving a digitally secure future. However, the region is still in dire need of highly robust identity verification technologies in order to overcome numerous cultural barriers in the KYC data collection process. 
Hurdles in the KYC Process for the Gulf Region
Variation in Names
In the Western countries, an individual's full name typically consists of a first name, a middle name and a surname. In the Middle East however, an individual's name can consist of five parts with each part signifying the person's heritage. This makes data collection for KYC processes more trickier through manual procedures, and calls for fully automated digital identity verification solutions.  
Variations in Spelling
Apart from a different naming structure, discrepancy is also found in terms of spelling. For instance, a popular name such as Muhammad can be spelled in numerous ways depending on the region, such as Mohammed, Mohamad, Muhammed, or Mehmed. Due to these slight differences, it becomes difficult for financial institutions to verify high-risk individuals against PEP (Politically Exposed Persons) and global sanction lists. 
Address Verification
Various countries in the Gulf region currently use P.O. boxes for receiving mails. Unfortunately, personal mails such as utility bills are often posted to these post offices instead of an individual's residential address. Due to this reason, official documents posted this way can be stolen by fraudsters from post offices, that they can use to carry out fraudulent activities. In order to avoid this, financial institutions have to verify an individual's address by conducting home visits and personal interviews, all of which becomes a time-consuming and tedious task.
By using Shufti Pro's digital address verification solution, financial institutions in the Gulf region can streamline such laborious tasks by eliminating the need to make physical visits. The solution accurately validates the customer's address by cross-matching it against secondary ID documents online, that are used as a proof of address in case of false chargeback claims.
Furthermore, to overcome the combined challenges mentioned above, an all-in-one video-based KYC solution for identity verification can also be efficiently utilised. With the help of Video Interview KYC, that offers unique features such as liveness detection, financial organisations in the UAE can validate legitimate customers in real-time within seconds and keep pace with cybercriminals that are increasingly causing havoc by disguising themselves using false or stolen ID documents.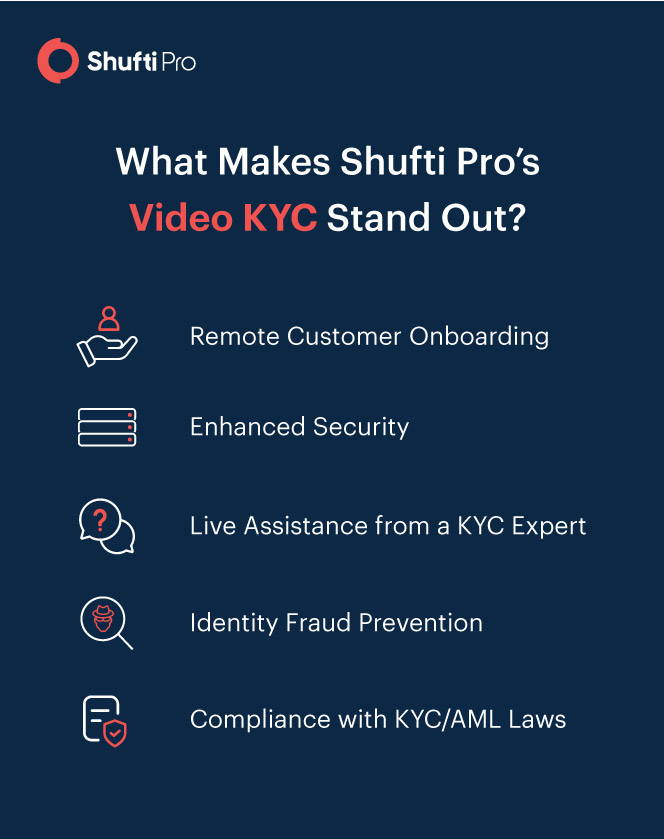 Bottom Line
By 2028, the market for facial recognition in the Middle East and African countries is expected to grow at a CAGR of 17.04%. Optimism surrounding digital advancement in the financial industry is not only growing, but providing financial institutions the ability to offer secure, efficient and rapid services to their customer base.  The Gulf region is evidently on its way to become a cashless payment economy, in an attempt to improve customer experiences, and also to make customer data more secure. Particularly the implementation of facial recognition in the UAE is promising a new era of development and growth.
Disclaimer:
No warranty is herein provided that the information contained in this document is accurate, up-to-date, and/or complete. In no circumstance(s), does such information constitute legal or any other advice. Any person who intends to use, rely, pass-on, or re-publish the information contained herein in any way is solely responsible for the same. We suggest to verify the information and/or obtain
expert advice
independently if required.