BEFORE YOU GO...
Check how Shufti Pro can verify your customers within seconds
Request Demo
No thanks
As the digital revolution takes hold worldwide, there has been an unparalleled surge in the adoption of cryptocurrencies and Decentralised Finance (DeFi) platforms within the financial landscape. These advancements offer numerous advantages but have created an environment conducive to financial fraud and illicit activities. The escalating volume and complexity of fraudulent schemes have compelled regulatory bodies to prioritise bolstering their defences to protect consumers and the financial system.
In this global fight against fraud, Know Your Customer (KYC) regulations have become a pivotal weapon for regulators. These measures are vital in verifying customers' identities, detecting suspicious activities, and mitigating the risks associated with money laundering and terrorism financing for financial institutions.
Nevertheless, the ever-changing landscape of financial fraud necessitates a more proactive approach. Implementing new KYC requirements for these areas seeks to close regulatory loopholes, ensure transparency, and strengthen the financial ecosystem's resilience against fraud.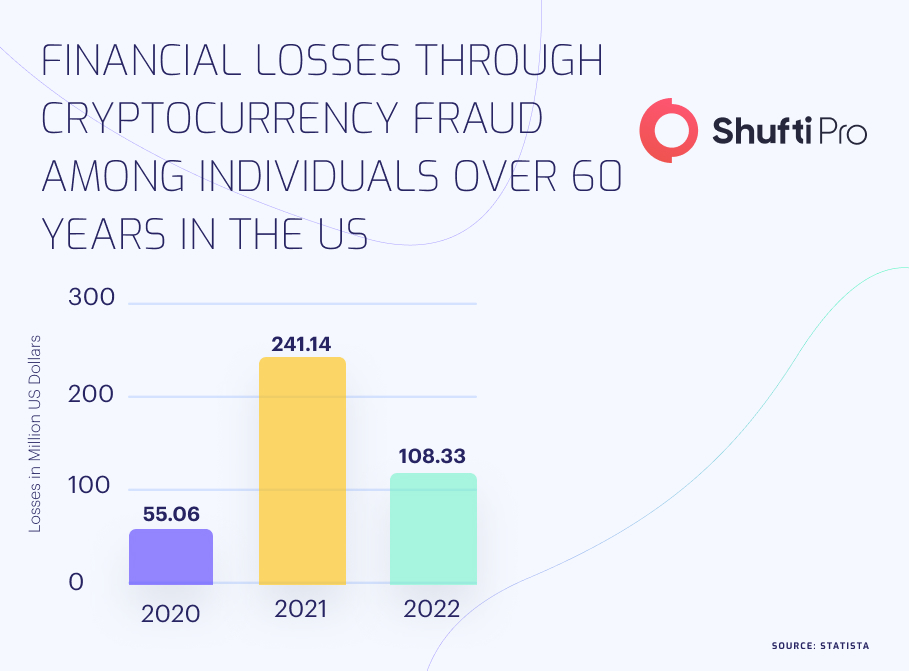 A Quick Overview of the New KYC Regulation Bill
US  politicians have demonstrated a rare instance of bipartisan collaboration in digital assets, as a group of Senators recently presented a bill that could have significant implications for anonymity in decentralised finance.
"The Crypto Asset National Security Enhancement Act of 2023" was sponsored by Senator Jack Reeds (D-RI). Senator Mike Rounds (R-SD), Mark Warner (D-VA), and Mitt Romney (R-UT) were co-sponsors of the bill.
Although the bill's provisions have not been publicly disclosed, it underwent review by the Senate Banking, Housing, and Urban Affairs Committee. Information provided to news outlets suggests that its primary aim is to establish legal accountability for DeFi protocols.
Current Regulatory Landscape for DeFi Protocols
DeFi protocols and blockchain-based CeFi platforms currently operate in a regulatory limbo zone due to the absence of passed legislation. Whilst CeFi platforms are transparent legal entities with identifiable governing structures, DeFi protocols and automated smart contracts with decentralised governance pose more significant challenges for regulation.
Regulatory bodies, such as the Securities Exchange and Commission (SEC), have proactively created rules through enforcement actions. The SEC aimed to categorise DeFi protocols as Alternative Trading Systems (ATS) and proposed an amendment to Rule 3b-16 in April to treat them as exchanges.
However, the SEC's proposal was criticised by the DeFi Education Fund, deeming it legally flawed and arguing that it exceeded the SEC's authority under the Exchange Act. The Fund also pointed out that the SEC did not adequately assess its jurisdiction over DeFi and crypto assets or create a workable regulatory regime in line with its statutory mandate and authority.
Suggested DeFi and Virtual Kiosk Treatment
The latest bill focuses on the "enforcement of sanctions and Anti-Money Laundering (AML) compliance" for decentralised finance protocols. The bill addresses the challenge of DeFi protocols lacking identifiable governance structures by proposing a $25 million investment threshold.
Under this bill, investors who invest above the specified threshold would assume the same responsibilities as Coinbase's leadership regarding AML and KYC compliance. This entails collecting users' information and ensuring adherence to government directives, including blocking sanctioned users and reporting suspicious activities.
The proposed legislation would impose similar compliance rules on virtual asset kiosks, particularly Bitcoin ATMs. Many Bitcoin kiosks operate in the US, accounting for 44% of the total crypto ATM revenue worldwide in 2022, valued at $116.7 million globally.
Bitcoin ATMs allow users to exchange money for Bitcoin with minimal identification requirements, making them potential points for anonymous transactions. If the bill is enacted, Bitcoin ATM manufacturers would be required to enhance compliance, monitoring, and reporting standards, eliminating the current anonymity associated with these machines.
Other Significant Crypto Bills
Despite the bipartisan efforts, no federal cryptocurrency bill has been successfully passed into law yet. Several comprehensive bills have been introduced, each addressing different aspects of cryptocurrency regulation:
"The Responsible Financial Innovation Act"

aims to grant the Commodity Futures Trading Commission (CFTC) the power to regulate cryptocurrencies as commodities, giving them an edge over the SEC.

"The Digital Asset Market Structure and Investor Protection Act"

designates the CFTC as the governing power over digital assets, whilst the SEC would monitor digital asset securities. Both agencies are subject to the Bank Secrecy Act to ensure adherence to AML and recordkeeping requirements.

"The Digital Asset Anti-Money Laundering Act of 2022"

aims to limit DeFi protocols' access to the financial system, providing federal financial agencies with enforcement powers and digital asset classification authority.

"The Digital Commodity Exchange Act of 2022"

seeks to grant the CFTC regulatory power over digital assets, including registering digital asset exchanges.
At the state level, numerous bills have also been introduced, covering areas such as Decentralised Autonomous Organisations (DAOs), money transmission, AML regulations, virtual currency custody, and other cryptocurrency-related activities. Whilst most of these state bills are still pending, nine have been enacted this year.
How Can Shufti Pro Help?
With the recent enactment of the latest KYC bill targeting Bitcoin ATMs and DeFi platforms, companies operating in these sectors are facing heightened compliance demands and scrutiny. Shufti Pro offers comprehensive KYC solutions to assist businesses in navigating these regulatory changes and seamlessly integrating KYC procedures.
Advanced KYC Verification:

Shufti Pro uses AI-powered KYC verification services to verify the identity of users accessing their services efficiently. This includes real-time document checks, facial biometric verification, and liveness detection, ensuring that only legitimate users gain access whilst deterring potential fraudulent activities.

Compliance with Regulatory Standards

: The new KYC bill mandates adherence to AML and KYC regulations. Shufti Pro's compliance solutions are designed to meet global regulatory standards, ensuring that businesses remain compliant with the evolving legal landscape.

Seamless Integration:

Shufti Pro provides flexible and easy-to-integrate APIs, allowing businesses to incorporate the necessary KYC checks into their existing systems swiftly. The straightforward integration process minimises operational disruptions whilst enhancing security and compliance measures.

Enhanced Fraud Prevention:

Shufti Pro's robust fraud prevention solutions, such as

facial recognition

, empower businesses to identify and thwart fraudulent activities. 

Customer Support and Assistance:

Shufti Pro offers dedicated customer support to address any inquiries or concerns promptly. Businesses can rely on Shufti Pro's expertise to navigate the complexities of KYC compliance and optimise their verification processes.
Want to know more about how our KYC solution helps the DeFi sector comply with regulations?