BEFORE YOU GO...
Check how Shufti Pro can verify your customers within seconds
Request Demo
No thanks
Whether you're an e-commerce store that needs to verify delivery addresses or a bank that has to safeguard against cybersecurity threats, Shufti Pro's IDV has you covered. With the help of enhanced AI models and fully automated systems, we can assure you that every step will be streamlined starting from the initial stage of account opening. Wondering how? Let's get started by understanding what our identity verification service offers. 
What Does Shufti Pro's Identity Verification Service Offer?
With Shufti Pro's identity verification, you can Know Your Customer in 30 seconds, conduct robust AML screening, prevent financial and identity fraud, verify customer addresses, business entities, and much more. Our solutions are powered by thousands of AI models, that can verify 3000+ ID documents in 150+ languages with an accuracy rate of 98.67%. 
While the applications of Shufti Pro's ID verification service are quite diverse, a few scenarios stand out from the rest. In the next section, we will be taking a look at ten of these scenarios where Shufti Pro's ID verification service can help. 
Account Opening
For banking and non-banking financial institutions, it has become imperative to streamline the process of digital onboarding. To make the customer's experience as smooth as possible, businesses need to use automation and make the process rapid. Additionally, fraudulent players have to be filtered out at this stage to avoid an account being opening with a malicious intent. How does Shufti Pro resolve this? With the help of remote authentication.  
Our biometric authentication solution utilizes a "liveness detection" feature which ensures that only legitimate customers are onboarded. Adding to this, our easy-to-use and convenient verification system also reduces customer drop-off rates. 
Download Report – New Account Fraud – A new breed of scams and a growing problem to get detailed insights
Apart from financial institutions, other sectors that need to ensure smooth account opening include e-commerce stores, social media platforms, dating sites, and other online businesses. An identity verification software is particularly useful to prevent ever-increasing romance scams. 
Age Verification
Due to the increasing adoption of the internet, affordable smartphones, and increasing government investments in the mobile internet infrastructure, more than 1 billion individuals stream online games per month. With simple "check-the-box" techniques for verifying the player's age, minors on the platform cannot be safeguarded against cyberbullying, viruses, and more importantly, financial frauds. 
Shufti Pro's age verification solution is designed to verify an end-user's age within 30-60 seconds. By installing an age-gate through our identity verification solution, minors are protected from exposure to violence as well as credit card frauds, identity theft, and other harmful threats. Because of this, our age verification service is also availed by online alcohol sellers, cannabis companies, casinos, and e-cigarette merchants. 
Customer Onboarding 
Because of increasing regulatory obligations, customer due diligence process has become more stringent. Without a streamlined onboarding process, due diligence procedures can pose as a disincentive for more customers. Here's a startling statistic that reinforces the importance of smooth and secure customer onboarding:

Shufti Pro provides companies with a chance to increase their revenue and grow their customer base with the help of smooth onboarding methods. This is achieved through several streamlined processes. First, Optical Character Recognition (OCR) technology is used to bring manual data entry processes to a minimum. Secondly, biometric authentication is utilized to rapidly onboard customers and detect fraudulent attempts made by criminals. This includes the detection of deepfake videos, stolen documents, 3-D face masks, and other types of spoof attacks with the help of the "liveness detection" feature.  
Download White Paper – Fully Embracing Digital Transformation with Automated AI OCR Engine
Passwordless Logins
Traditional passwords have become a major problem in cybersecurity today. Not only are they easy to forget, they are also simple to crack. Because of large-scale data breaches and phishing attacks, cybercriminals can invade customer accounts within seconds. And once an account has been compromised, it also puts other online accounts under threat. 
Shufti Pro enables companies to go passwordless with the help of biometric authentication technology. This method enhances the onboarding process and makes it more secure through selfie logins. With selfie logins, customers can only access their account or perform a high-risk transaction (for instance, a password reset or wire transfers) after presenting their face to the camera in real-time. In case the verification fails, it becomes impossible for a fraudster to log into the account. 
Financial Fraud Prevention
In today's day and age, money launderers have become increasingly sophisticated in the schemes they use. By layering their illegal funds through numerous bank transactions, the money trail becomes nearly impossible to trace. In fact, a Forbes study revealed that 90% of the laundered money goes undetected every year. 
To combat financial frauds such as money laundering, financing of terrorist activities, investor scams and more, Shufti Pro combines the use of artificial intelligence, machine learning, and human experts to form the perfect anti-fraud strategy. Each customer that is onboarded is verified against criminal watch lists, Politically Exposed Person (PEP) lists, and global sanction. With automated, ongoing AML verification, financial frauds are mitigated and any risk associated with suspicious entities is completely eliminated. 
Identity Theft Protection
When data breaches occurred in the past, customers would simply call their credit card providers to issue a new card and pin. What companies are finding out now is that stolen credit cards don't only lead to financial fraud, but a much bigger threat has emerged in the form of identity theft. 
By stealing credit card credentials or account details through data breaches, criminals are able to forge new identities to commit fraud under the victim's name. Such frauds can include unauthorized access to medical benefits, filing of fraudulent insurance claims, and substantial loss of savings. Here's what a Javelin Strategy and Research report revealed:
Identity fraud losses rose to an amount of USD 56 billion in 2020

Number of victims increased to 49 million 

Per victim losses due to identity fraud soar to USD 1,100 
With Shufti Pro's automated document verification and biometric authentication solution, identity thieves and their illicit schemes can be easily detected. Since we adopt a hybrid fraud prevention approach, the identity of an individual is verified in real-time through AI models and our human experts.  Thus, no false document, not even a change of pixel, goes unnoticed. 
Download Report – Global Identity Fraud Report 2020
KYC and AML Compliance 
To comply with mandatory KYC (Know Your Customer) and AML (Anti-money Laundering) regulations put forward by the FATF (Financial Action Task Force), FINTRAC (Financial Transactions and Reports Analysis Centre), AUSTRAC (Australian Transaction Reports and Analysis Centre), and more, Shufti Pro provides the perfect solution. Companies that have to oblige by these regulations can avail of top-of-the-line KYC compliance and AML screening solutions from Shufti Pro and avoid hefty non-compliance fines and penalties. 
These solutions are fully automated and backed by enhanced AI models, ensuring that the company, its clients, and all the transactions that take place are compliant with legal standards. 
Online Payment Authentication
Financial institutions, online merchants, and card processors need payment authentication procedures to deter various frauds. With lax payment authentication methods in place, false chargebacks and refund requests become a recurring problem.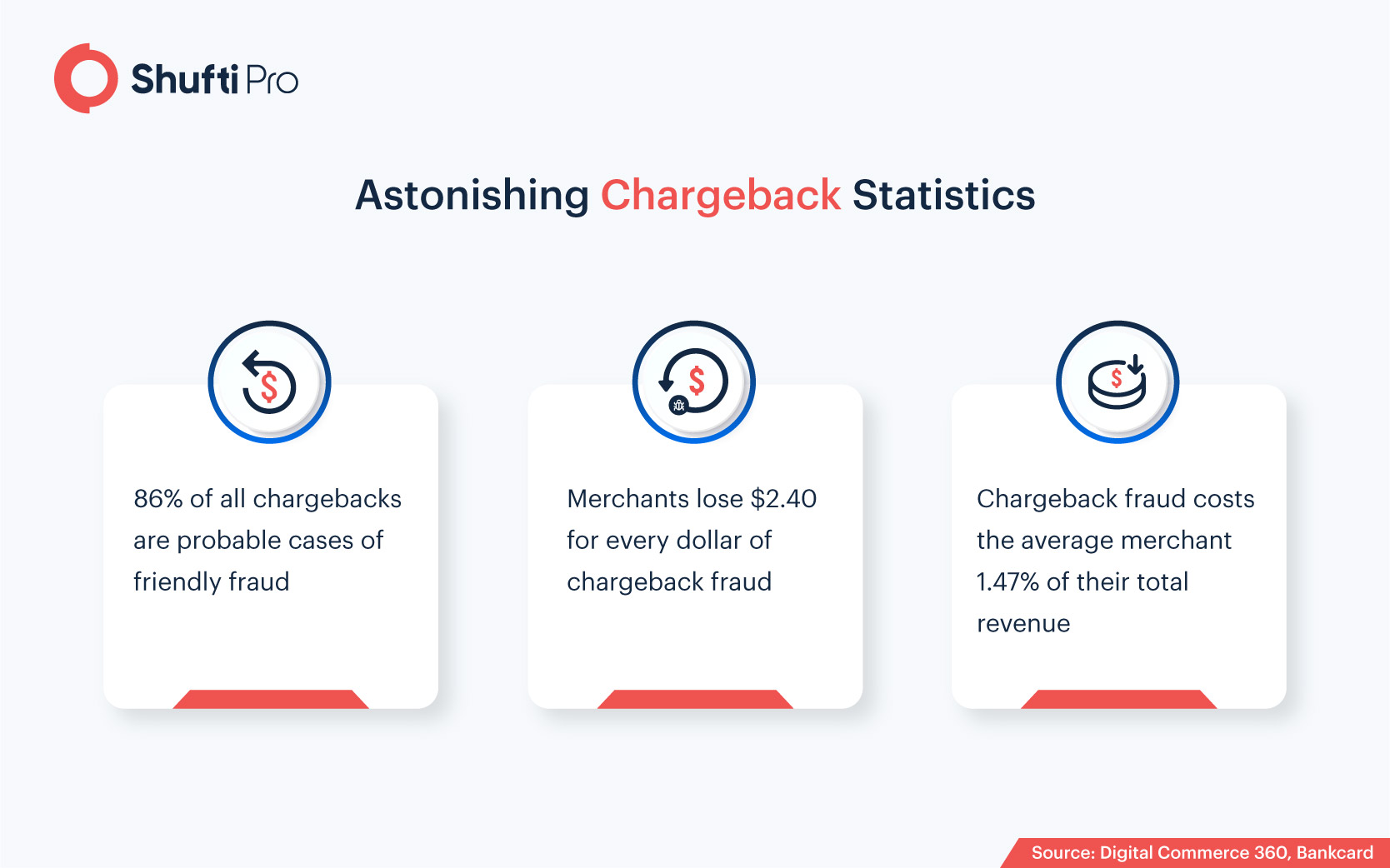 To avoid such risks and maintain a good reputation in the market, Shufti Pro offers its AI-powered biometric consent verification solution. This method is an innovative way of ensuring that a legitimate person is making the payment, not a bot or imposter. With biometric login and consent note verification, end-users are authenticated in real-time within 15-60 seconds. 
Contactless Passenger Onboarding
To make airport clearance as convenient as possible, Shufti Touchless Kiosks provide the best alternative to manual verification procedures. We realize how tedious security checks can get, as well as the inconvenience brought by long waiting times and queues. From providing the hardware and installing the kiosk, to ensuring customer verification, Shufti Pro streamlines it all. 
Additionally, gone are the days when traditional verification procedures were sufficient to keep fraudsters at bay. Today, even latent handprints on sensors are being replicated by fraudsters for fraudulent activities. Shufti Touchless Kiosks bypasses all such threats by screening travellers at entry/exit points without physical contact. With a broad range of supporting documents and three biometric modalities, an impeccable customer-centric verification method can be utilized. 
Biometric Identity Access Management 
Identity access management (IAM) is a collective term that is used for any process or product that regulates user access and manages user identity within an organization. Biometric identity access management is generally adopted to enable passwordless authentication. With Shufti Pro's facial biometric authentication solution, any individual entering or exiting a facility has to get verified through facial recognition. As a result, unauthorized individuals are denied access to online accounts and also barred from entering the building. 
Suggested Read: 5 Key Questions about Facial Recognition Answered by Experts
Convinced Yet? Go Ahead and Try Us For Free!
If you are a business owner, regardless of which industry you belong in, Shufti Pro can cater to your ID verification needs with utmost efficiency. All of our products are compliant with GDPR and PCI DSS, ensuring that your company adheres to international regulatory standards. As we use enhanced AI models, any fraudulent pattern can be detected within minutes. We offer an accuracy rate of 98.67%, the highest in the IDV market. Don't believe us? Try our 7-day free trial now!