BEFORE YOU GO...
Check how Shufti Pro can verify your customers within seconds
Request Demo
No thanks
From widespread layoffs to the urgency of hiring as soon as possible, the job market has drastically changed during the past few years. Social distancing limitations during Covid-19 may have given virtual hiring a boost, but many hiring managers believe this trend will continue. Virtual hiring streamlines the process while removing geographic limitations, giving your company access to a more diversified candidate pool that may be located across time zones. However, before enjoying the benefits, one must be sure that the candidates they're interacting with are who they claim to be and that their personal information is accurate. This is where identity verification steps in.
Here are the top reasons why identity verification is crucial in the hiring process:
1. Accurate Candidate Data is Crucial to Conduct Background Checks
Background checks are crucial in achieving good results when you're getting ready to make a recruitment decision, whether for one candidate or 100. Before the background check, identity verification enables you to collect more accurate applicant biographical data. If you skip the first identity verification step in the recruitment procedure, the results of your background check may not contain the details you need to make decisions that foster a culture of safety and trust. Furthermore, hiring is a time-sensitive process. In case of inaccurate or incomplete data,  delays occur, or sometimes a background check needs to be repeated.
Oftentimes individuals informally change their names, such as when they use their middle name instead of their initial name or when they add a hyphen to their last name after getting married.  This may result in variances resulting in missing records during a background check. You can keep up with your recruitment requirements by streamlining the hiring process with an AI-powered identity verification solution. Not only a robust IDV solution meets the hiring demands, but it also safeguards your clients, staff members, and business's reputation.
2. Detect and Combat Identity Fraud 
There are many human resources professionals and companies who are still unaware of the prevalent threat of identity fraud. Roughly 15 million records were exposed internationally through data breaches in Q3 of 2022. The figure had jumped by 37% compared to the last quarter. With this exponential growth in exposed data records, many individuals are at risk of exposure and identity theft. Employers can use identity verification as a reliable tool to ensure that job applicants and employees are who they say they are and that false information is not utilised in the recruitment or onboarding process.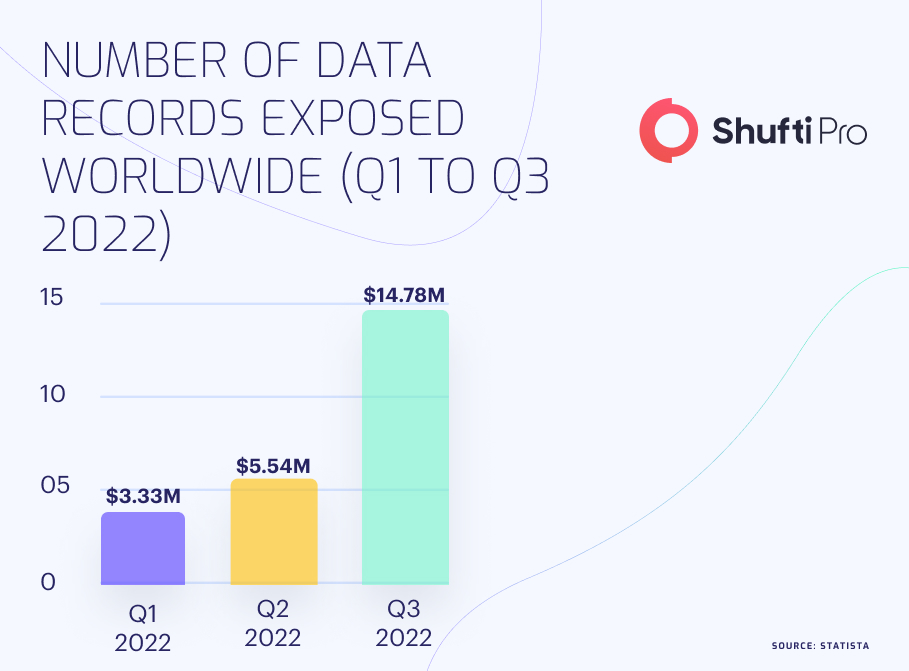 3.
 A Frictionless Hiring Process with Automated Data Collection
Although it might seem that including an additional step of identity verification would add friction and lengthen the turnaround time, this isn't always the case. Candidates won't have to repeatedly type the same information during the verification and onboarding processes if applicant information gathering is automated and completed earliest in the hiring process. Additionally, capturing it automatically rather than manually typing reduces errors and laborious re-entry. Making candidates enter their resume information again after submitting their resume is a widely disliked practice that is redundant, labour-intensive, and prone to mistakes. Simply extracting this information from the source document is recommended. The remaining phase of the hiring procedure follows a similar pattern. 
By automating data entry, recruitment redundancy and friction can be decreased because candidates won't have to provide identifying information at every stage. Identity verification systems match applicants' data against trustworthy sources to ensure that the data in the screening procedure is accurate.
4. Optimising Workflows Streamlines the Overall Experience 
You can hire more quickly if they're few data collection points during the hiring process and if candidates complete the screening and onboarding process faster. An optimised workflow in which approved candidate information is fed into the background check, Social Security Number (SSN) trace, and I-9 process results in a streamlined experience. 
Many screening businesses advertise Social Security number tracing as a method of confirming an individual's identification. However, it generates address history and identities linked to an SSN, which is an integral part of a background check but shouldn't be confused with identity validation. Additionally, businesses shouldn't use the I-9 procedure as their sole means of identity verification. The reason is that personal information against which a background check was done may not match the identity provided during the I-9 process.
Create a streamlined workflow from beginning to end by verifying identity at the very beginning and using the verified personal data in other hiring processes. In other words, better data results in less hiring friction and more efficiency.
5. A Streamlined Procedure Enhances Productivity
Employees at your company will gain personally and the company as a whole when they spend less time gathering candidate information and more time on duties that are important and profitable. Your background screening partner must collect and verify candidate information on your behalf. This helps minimise interactions with candidates whilst ensuring correct data to conduct background checks and other procedures. Initial identity verification speeds up the screening procedure and enhances the accuracy of applicant data.
How Can Shufti Pro Help?
Shufti Pro offers an AI-powered identity verification solution to 230+ countries and territories and supports 150+ languages. Our robust IDV solution validates and onboards legitimate clients seamlessly, optimises workflows and enhances productivity.  Our robust identity verification solution automates the data collection procedure, minimises the risk of identity theft, and helps businesses stay compliant with global regulations.
Still confused about how identity verification helps the recruitment team in safe onboarding?