Blog
Brexit to Change Sanction and Money Laundering Regulations in 2021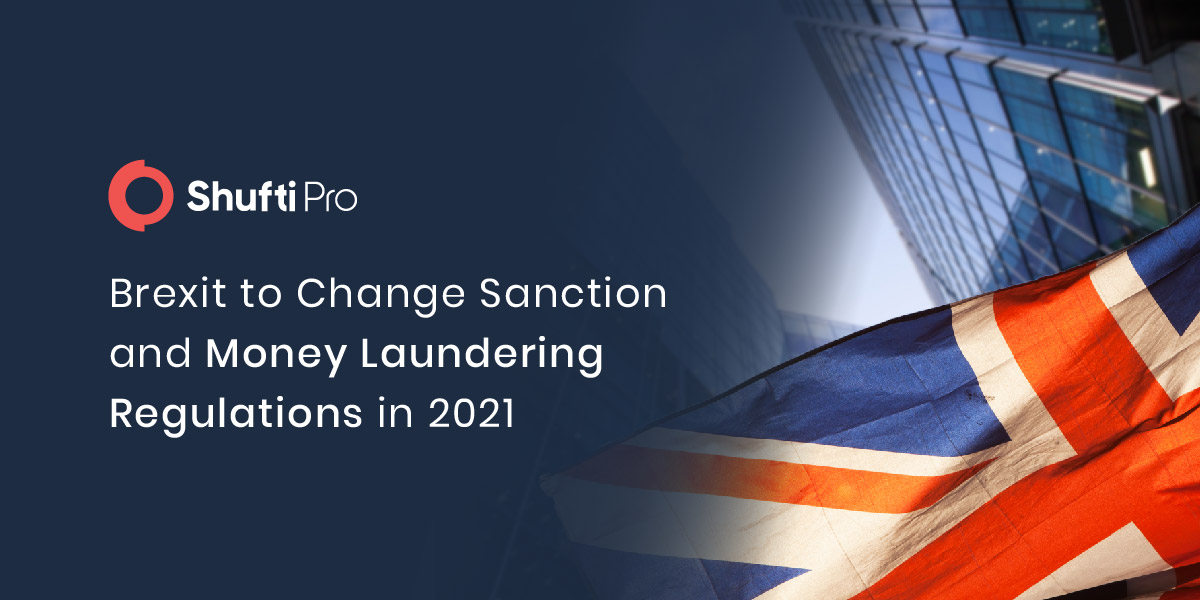 In 2016, the United Kingdom decided to part ways with the European Union (EU). After its preparation for a future without being a part of the EU, companies operating in the United Kingdom are concerned about sanctions. December 31, 2020 is the last day for the United Kingdom to decide if it's a deal or no-deal brexit. The UK was in a transition period which is also about to end with 2021 just a few days away.  The decision is not yet clear, raising millions of concerns every day. 
The particular concern of all organisations is sanctions and KYC/AML regulations that will greatly impact them. Parting ways with the EU will not only change the UK's identity but it will also reshape the future of regulations. December 3, 2020 was the last date to enforce the sixth anti-money laundering directive (6AMLD) by the European Union, but what will the UK do after deciding an independent future? Being no longer a part of the EU means the country needs its own rules and regulations. For the same reason, the Sanctions and Money Laundering Act 2018 will be enforced in the country. 
Sounds great, but how will companies manage cross-border trade with the EU states? There are numerous questions that lack answers. However, we have managed to gather information that might suffice for your needs. Read this blog to know the impact of Brexit on KYC/AML regulations in 2021. 
What is Brexit?
The United Kingdom decided to part ways from the European Union. There are two scenarios; deal Brexit and no-deal Brexit. In a deal Brexit, the UK and EU come to a joint agreement, whereas no-deal Brexit is a scenario where both parties are not on the same page for agreement.
Disclaimer:
No warranty is herein provided that the information contained in this document is accurate, up-to-date, and/or complete. In no circumstance(s), does such information constitute legal or any other advice. Any person who intends to use, rely, pass-on, or re-publish the information contained herein in any way is solely responsible for the same. We suggest to verify the information and/or obtain
expert advice
independently if required.