BEFORE YOU GO...
Check how Shufti Pro can verify your customers within seconds
Request Demo
No thanks
Know Your Customer (KYC) and Anti-Money Laundering (AML) regulations have been evolving over time. As the world moves forward, these regulations will experience more changes. After the coronavirus struck the world, fraudulent activities across the world increased. Given the need for more rigid regulations, KYC and AML regulations will change in 2021. Criminal activities like money laundering and terrorist financing have increased; therefore, all regulatory authorities have made some changes to the KYC/AML regulations. Due to the COVID-19 pandemic, all industries are facing significant challenges and more rigid laws will make it easier for companies to fight frauds.  
The European Union (EU), FinCEN, FINTRAC, and Ukraine's two-tier system are in the pipeline this year. We have briefly discussed all these new changes in this blog. Keep reading to find out. 
What are KYC/AML Regulations?
KYC/AML regulations refer to a framework that is designed to assist different sectors of the world. KYC and (AML) laws are designed to combat crimes like identity theft, money laundering, terrorist financing, and account takeover. Regulatory authorities like FATF, FINTRAC, and FinCEN have enforced certain laws to tackle crimes.
The UK's Sanctions and Money Laundering Act of 2018
The post-Brexit situation in the United Kingdom is not very good. Companies are not following the directives from the European Union and the UK has implemented the Sanctions and Money Laundering Act of 2018 in the country. According to the EU, the Act of 2018 is not up-to-date and has certain lackings that may not be able to counter money laundering and terrorist financing activities within the country. Secondly, trade scenarios with the UK will experience various pitfalls as well. 
According to the Sanctions and Money Laundering Act of 2018, 
The UK will meet foreign policy objectives and national security by implementing UN sanctions. 

The Act of 2018 ensures updated AML and CFT measures within the country.

This Act is also focused on assisting advancements in the UK's national security and compliance with international security standards.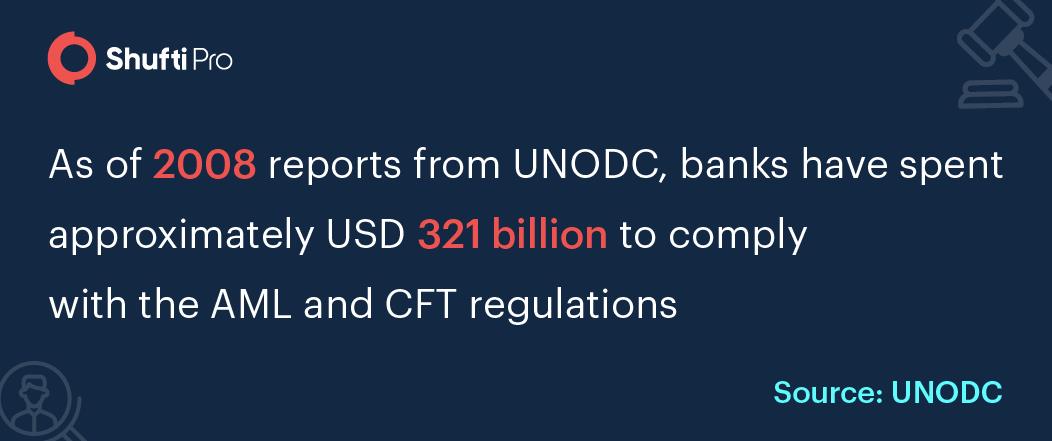 Sixth Anti-Money Laundering Directive (6AMLD)
The sixth anti-money laundering directive was planned for 2021. However, the rise in fraudulent activities during the pandemic led to its enforcement in December 2020. The KYC and AML protocols in 6AMLD claim to be more rigid and fight money laundering and terrorist financing (ML/TF), identity theft, account takeover, and other types of crimes in 2021. Here's a brief overview of the sixth anti-money laundering directive (6AMLD):
A list of 22 predicate offences was provided in the directive 

The threshold for transactions was reduced

6AMLD has established three points to consider aggression 

Economic sanctions rose up to 5 million 

This directive has emphasized on

RegTech companies

 
One to four years of imprisonment for offences like ML and TF 

Better KYC Regulations by AUSTRAC
Australian Transactions Reports and Analysis Center (AUSTRAC) also stepped forward when the pandemic struck. Since KYC/AML regulations became harder to comply with during lockdown, it provided alternative methods for compliance with the laws. Although conventional KYC checks are no longer used, AUSTRAC also encouraged digital KYC verification. These amendments are expected to change the regulatory framework in the long-run. Following are the alternatives that were recommended for the Australian organisations. 
Use of electronic or scanned copies of identity documents 

According to part 4.15 of this law, Australian companies can use alternative proof of identity processes. Alternatives may include referee statements from employers, police, community or religious leader, or healthcare professional

In case of using any of these alternatives, video call verification can be performed for enhanced efficacy of the process
Recommended: KYC Verification Process – 3 Steps to Know Your Customer Compliance 
FinCEN's Amendments in the Bank Secrecy Act (BSA)
FinCEN has taken necessary steps to amend the Bank Secrecy Act (BSA). Updates have become mandatory for the act due to remarkable innovations in the finance sector. Changes in this Act are expected to bring a drastic change in the overall crime rate in the country. Here are the alterations suggested by FinCEN:
Address the evolving threats of illicit financing 

Higher flexibility in resource allocation

Most recent significant change in the BSA includes enhanced due diligence and beneficial ownership requirements 

Increase the effectiveness of national AML laws 
Two-Tier System of Ukraine's AML Rules
In April 2020, Ukraine's New AML law was enforced. The country will follow a two-tier system as per the law. The two levels of financial monitoring include initial and state levels. The members include:
Addition of new members to the Initial Monitoring Institutions 

More people in the State Monitoring Institutions
Individuals and legal entities at the Initial Monitoring Institutions level must register with SSFCU.
The new AML law state that:
Assets related to terrorism must be immediately freezed

Geography and place of registration of the client must be considered under the law's risk-oriented approach

Previously, the PEPs status of a client was temporary (up to 3 years). However, amendments in the law have made this status lifetime 

Initial Monitoring Institutions can now perform remote verification.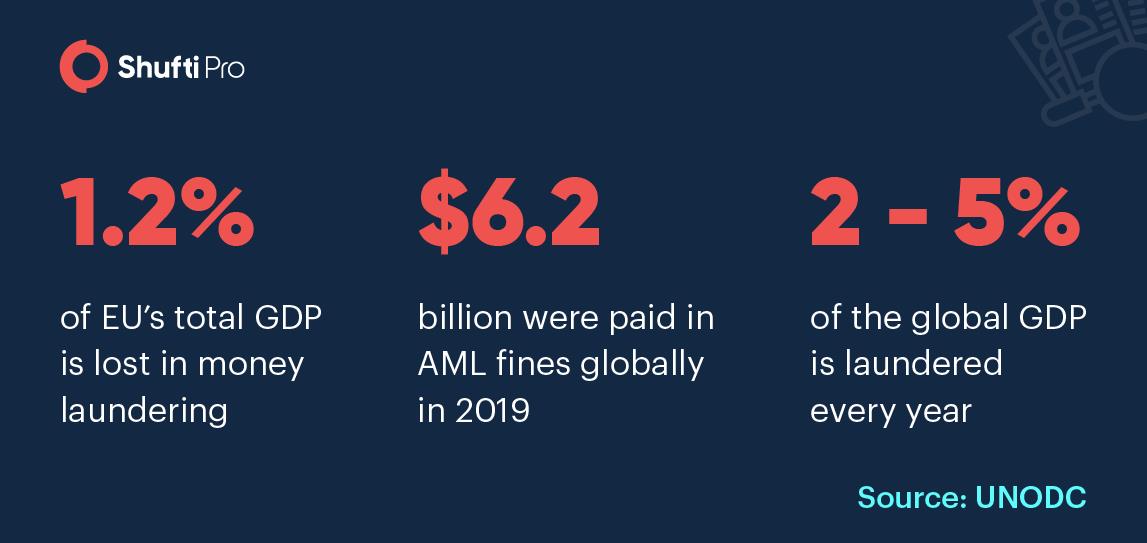 Changes in the KYC/AML Laws by FINTRAC
FINTRAC is the regulatory authority of Canada and has a few KYC/AML regulations in the pipeline that will be effective in the second half of 2021. First, there are laws for identity verification conducted by other reporting firms. Second, services and products are now subject to PCMLTFA. According to these laws:
Reporting entities can conduct identity verification themselves. They can also rely on agents or affiliates' information for ID verification. 
Now, reporting entities do not have to keep a record of PEPs.

As of this time, reporting entities have to take certain measures for confirming the accuracy of beneficial owners during account opening. If the risk is high, they have to keep the information updated as well. After the amendments, reporting entities must periodically review the accuracy of information of beneficial owners. 

Reporting entities that send Electronic Fund Transfers (EFTs) initiated by other entities must keep a record. This will also include relevant information pertaining to the transaction is available for identifying suspicious activities. 

Currently, two or more transactions that are less than or equal to $10,000 are treated as one if conducted within 24 hours. After the amendments, any transactions, under the 24-hour rule and transactions larger than $10,000, will be treated and submitted as one report. 
Suggested: Online Identity Verification – 5 Trends to Expect in 2021
Summing It Up
Every year, there are significant changes in the KYC/AML regulations. Due to the pandemic, criminal activities increased and now almost every state has to reconsider the laws. FINTRAC, FinCEN, AUSTRAC, and other authorities have already enforced amended regulations. On the other hand, Brexit has forced the UK to implement the Sanctions and Money Laundering Act of 2018. The 6AMLD is also in action in the European Union. All in all, enhanced regulations are all set to change the game for businesses. Is your business KYC/AML compliant? 
For information on how we can help you in KYC/AML compliance, get in touch with our experts.