BEFORE YOU GO...
Check how Shufti Pro can verify your customers within seconds
Request Demo
No thanks
The COVID-19 pandemic has changed our lives to the fullest and businesses have suffered a lot as well. The drastic shift toward digital means of collaboration and operations is revolutionary. Unfortunately, the experience was not as terrific as business leaders were expecting it to be. Criminal activities increased and there were a lot of issues in different processes. All other processes aside, the most challenging task was onboarding customers. Providing customers a great experience every time they get in touch is the goal of all businesses now. However, the coronavirus pandemic brought friction in achieving the goal. Giving them a remarkable experience was not easy and the global lockdown made everything inconvenient. 
The situation seems to be getting back to normal, but will the post-COVID-19 pandemic let anything get back to the way it was? According to some analysts, all procedures will experience a shift rather than going back to the traditional methods. This shift will be digitisation for sure. The customer onboarding process will shift toward digitisation as well and considering the expectations, we conducted a small survey about the future of customer onboarding. We found out that there are many challenges that industry leaders have faced and their expectations were surprising as well. Scroll down and check out what the leaders have to say and what we have for them.   
What is the Customer Onboarding Process Today?
Assimilating new customers was mostly manual in the majority of the industries. The process included the following steps:
Knowing your audience 

Creating value for them 

Greeting them and informing about the product/service 

Verifying them for legitimacy and fraud prevention 

Strategies for keeping them loyal to your company 
Over time, the process adopted digital means and automation reduced many of the challenges in the process. Nevertheless, fully automated solutions were never used and human intervention was religiously followed. After this pandemic, many industry experts are expecting digitisation of the entire process. But is this it? What about the frauds that keep increasing every day? It is the conventional customer onboarding process that does not identify fraudsters on time and with the help of fake identities, it gets easier for criminals to fulfill their malicious intentions.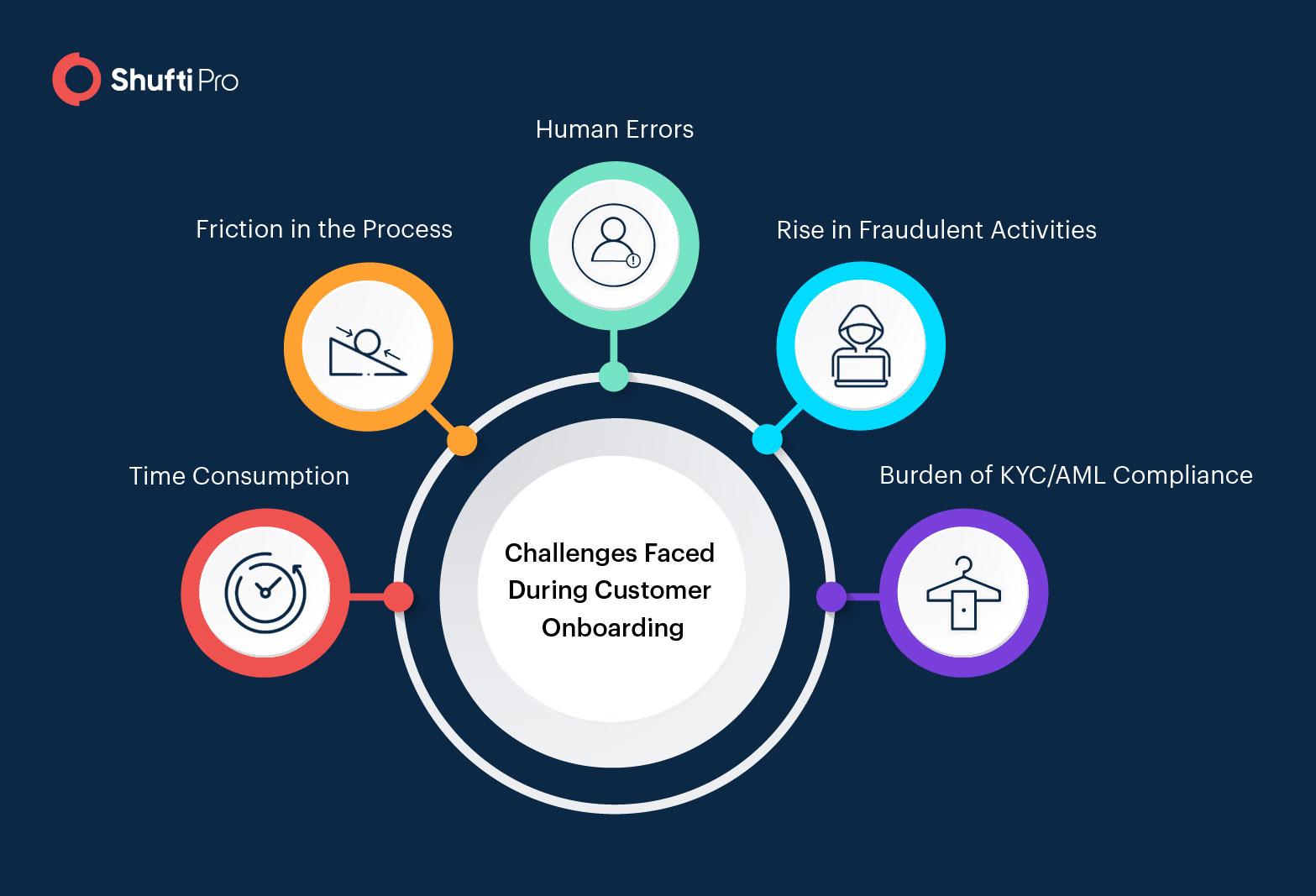 Thoughts of Industry Leaders on the Process
During our survey, we got in touch with industry experts to know their opinion about the customer onboarding process and their expectations after the pandemic. Let's take a look. 
Emily Deaton, Financial Advisor at LetMe Bank shared their onboarding process and her major concern was time-consumption. The conventional process is prone to errors and requires a lot of time. There must be a solution that can seamlessly onboard customers and ensure the security of their platform too. Here's what she said,
"The customer onboarding process that we follow in our company looks something like this: At first, we ask for all the information we need from them utilizing our client portal. After that, we give them a series of follow-ups until it is finished, and then link them to our method so they can see estimated time frames and regular check-ins to keep them at ease." 
As it is evident that the process requires days for completion and the number of fraudsters that might be onboarded is also not specific. Being a financial entity, LetMe Bank is at risk without a robust solution to filter fraudsters. 
Horse racing is a great sport and today, it is also moving toward digital customer onboarding. The founder of Wizard Race and Sports, Michael Kipness, shared the process a gaming company would follow and his concern for fraudulent activities was intriguing. He said, 
"During the order vetting process, we enforce AVS and CVV. If the order is suspicious, manually review it for discrepancies. Use intuition if something seems sketchy and don't leave orders completely to an automated order fulfillment system." 
There surely is a point that the gaming industry has to focus on – the money launderers that might enter a business. Combating financial crimes in the gaming and gambling sector is a great challenge without robust verification measures. Forged documents for proving identities is very common nowadays, and digital verification can help. 
The eCommerce businesses are the target of all criminals and there are many kinds of frauds that can be committed through online businesses. Identity theft, account takeover, and data breach are three of the most common ones. Sadly, the holiday season welcomes more fraudulent activities. The founder and CEO of Huan, Gilad Rom, says,
"Our sign up process is as simple as possible and we only ask our new customers to fill in three fields on the sign up form. We require all customers to establish their true identity." 
Trusting your customers is essential for maintaining long-term relationships with them. But what about the scammers that pave their way into the company and cause trouble for you and other legitimate customers. 
The VP of operations of NuLeaf Naturals, Ian Kelly, shared some thoughts on the frauds that keep on increasing during the customer onboarding process. 
"Encryption is important to ensure that all online purchases are done legitimately for the protection of our customers and ourselves. Secure payment options keep us all safe."

The idea is great but fraudsters have developed more sophisticated ways of breaking all barriers. Data breaches have increased due to the same reason. Moreover, credit card fraud is another threat to online businesses.
Read more about credit card fraud: Credit Card Frauds – How Can You Prevent It

What to Expect in 2021? 
All of the aforementioned experts are concerned about making the client onboarding process as efficient as possible. It will not only help them in acquiring customers but retention will get easier as well. Post-COVID-19 pandemic, all these leaders are also expecting a rapid shift toward more digitisation and automation in the process. Spending hours or days for completing the process is nobody's aim. Take a deeper look at what these experts are expecting.
Michael Kipness from Wizard Race and Sports says,
"My expectations in 2021 is to leave 90 per cent of the onboarding process to automation with a little human intervention. In my company, the occasional client interaction helps foster trust, which is vital especially in an industry where large sums of money are potentially on the line."
Fortunately, a hybrid technology of AI and HI are all set to assist you in this regard. Large sums of money become the target of criminals. Any issues question the company's credibility too. Why not use hybrid technology in verifying everyone?
According to George Birrell, CPA and Founder of TaxHub, the future completely relies on Artificial Intelligence. He says,
"I expect that the future of customer onboarding will see an increased use of cutting-edge technologies such as Artificial Intelligence (AI) and Distributed Ledger Technologies (DLT) like Blockchain. These technologies will allow for an improved customer experience in the digital era, whilst simultaneously keeping customer data safe and adhering to regulations and privacy standards."
Enhancing customer experience is the goal and one way of doing so is securing the business. It not only increases credibility but makes customers feel secure about their information. Otherwise, identity theft, account takeover, and financial crimes increase in financial institutions.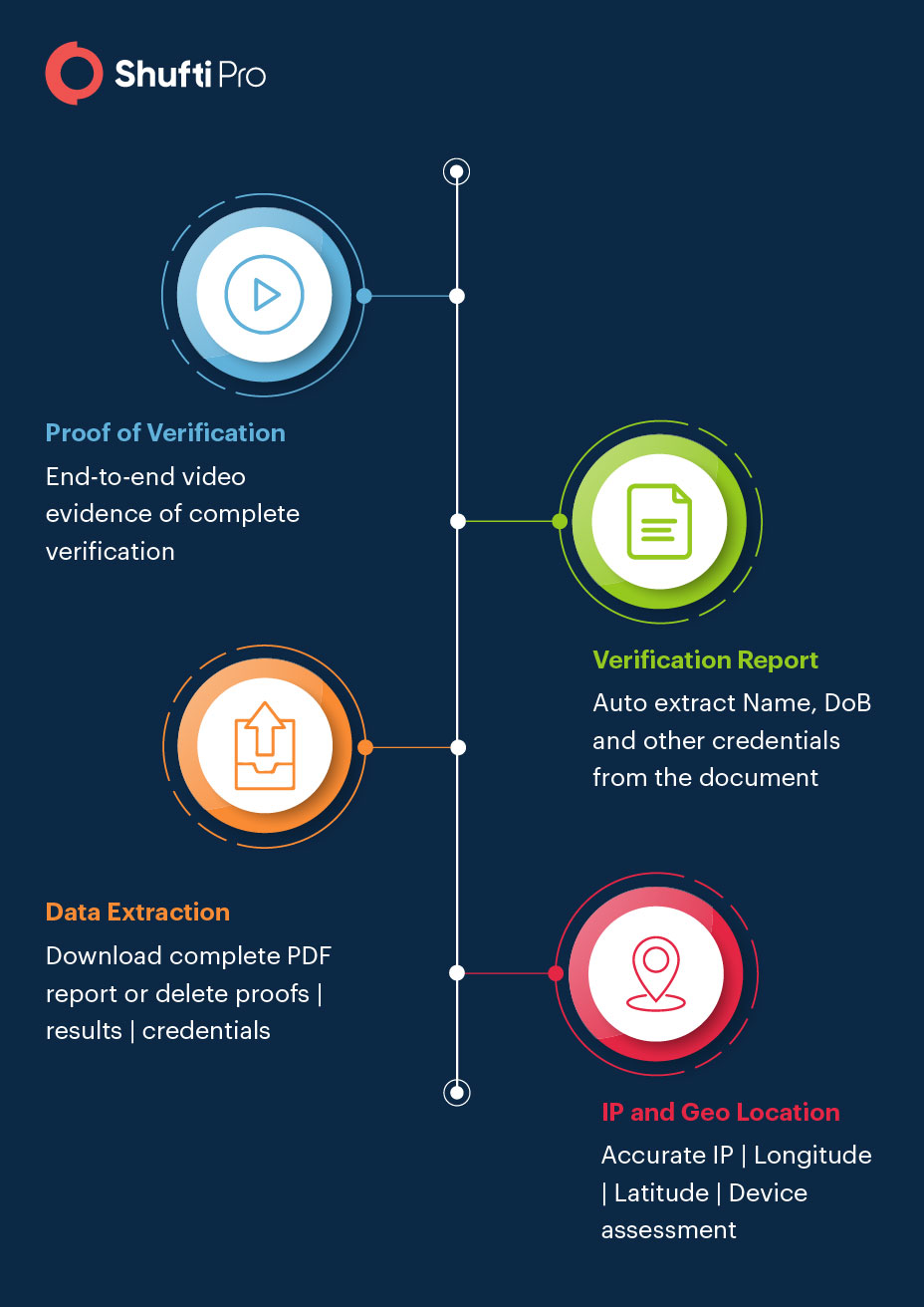 How Can Shufti Pro Help? 
Shufti Pro's identity verification solution has several methods including face verification, document verification, consent verification, and address verification. All of these methods help you in making the customer onboarding process swift and secure. The year 2021 is expecting more digitisation and fraudsters are all set to cause troubles in a more sophisticated manner. With the help of a digital identity verification process, you can seamlessly onboard all the customers and make sure all the people are legitimate. 
Document verification

will make sure the government-issued identity documents are original. Any forgery is detected within seconds. 

Face verification

secures your business from spoof attacks and deep fakes. 

Address verification significantly reduces the number of fraudulent purchases, transaction reversals, and chargebacks.

Geolocation checks

can help all eCommerce businesses to deliver products on the right address without the risk of being returned or criminal activity. 
Learn more about our digital identity verification services from experts.