BEFORE YOU GO...
Check how Shufti Pro can verify your customers within seconds
Request Demo
No thanks
Buying and selling properties for people are major, thought-provoking decisions. It requires weeks, perhaps even months of search, planning and preparation. For people looking to make a solid and long term investment, it is even more important for a person to be more circumspect. The process of acquiring a property can be unbelievably long and tedious. More than anything, it is important to vet both the buyer and the seller in the process. Online ID verification is one process that makes this whole process easier and smoother for both the client as well as the agent.
Since the industry involves high-value transactions, there as an equally high chance of fraud, shady deals and other financial crimes involved. The signing of real estate deals requires signatures on different legal documents that clearly and properly ensure the transfer of ownership. One of the most legitimate concerns that surround real estate deals is money laundering. Financial regulators all around the world have doubled their efforts to curb terrorist financing and money laundering activities.
The Threat of Money Laundering
The real estate market has long been used to hide illicit money that has been gained through corruption, tax evasion, bribery or other similar means. Criminals end up hiding their money through shell corporations that are listed as owners of luxury properties, thereby effectively hiding money that is used further to fund terror cells. This ominous source of money laundering has prompted governments and regulators around the world to increase their scrutiny on the real estate sector as well.
In London alone, 36,342 properties were listed under offshore companies in 2015. World over, there are major luxury properties that are bought and managed by shell corporations. Other reports also indicate that more than £180 million of London's properties were bought as a result of criminal proceedings. Other locations around the world including New York City, Florida, California and Canada are also attractive havens for money launderers to hide their money through high-value real estate deals. To combat the illicit bought up of high-value properties, certain regulatory authorities around the world are increasing regulations for real estate companies. These regulations around the world have prompted dealers and agents to verify and authenticate both parties in a real estate transaction before completing the sale.
However, it is not only the threat of money laundering that increases the risk of real estate transactions. Identity theft is another crime that is penetrating the real estate market. Fraudsters commit identity fraud by impersonating a property's owner and by selling it to gain financial benefits for themselves. It, therefore, becomes the responsibility of a real estate agent or company to vet both the buyers as well as the seller before proceeding to sell a property.
Frauds and Scams in the Real Estate Sector
It is not just money laundering that has affected the real estate sector. An increasing number of scams and frauds are also becoming common in the industry. The victims of such frauds end up losing millions of dollars to such frauds and are often deprived of their life long savings. One of the ways to protect oneself from such scams is to be able to identify them effectively. Some useful ways to identify real estate scams involve;
Transactions that require money to be wired overseas and no possible way of contacting or meeting the person(s) receiving the money.

Sudden changes in address or other credentials, particularly contact details. Such details may not be received beforehand by the buyer.

Requests to transfer money to a different bank account(s) than the ones normally used by the client or selling party. One of the major giveaways may be that the account is offshore.

The buyer or seller suddenly starts using generic e-mail addresses instead of official ones.

The seller makes haste to sell the property giving reasons that cannot be corroborated.
All these and other simple yet obvious signs often point towards a shady deal, that should be investigated further. On suspicion of fraud, such deals must also be reported to the relevant authorities for them to take the appropriate action.
Scammers end up posing as owners of a property and selling it under the same pretence. The original owner of the property can remain oblivious for months as hardly many people check the status of their properties all too often.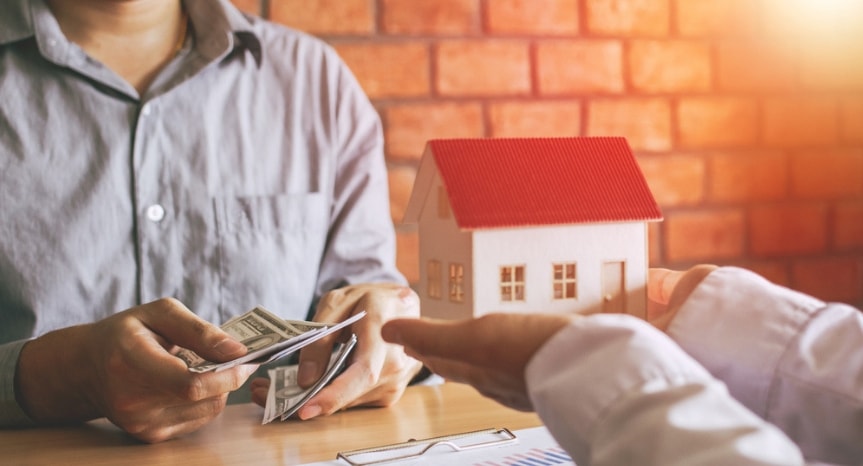 Are Scams and Crimes Avoidable in the Real Estate Sector?
Frauds, scams and financial crimes that are associated with the real estate sector are entirely avoidable and preventable with certain precautions and preventive measures. Some of the few measures that can be taken to avoid scams include;
Make sure when buying a property you are contacting the actual owner. Also, make sure to insist upon meeting the seller in person. If a meeting is unable to be arranged, at least try and speak to them via a video conference or a phone call. In certain cases, you may be dealing with a person who has a Power of Attorney to handle the property. In others, you may be dealing with an executor of the estate or a person who has a court order to execute a sale. In all cases, make sure you at least know who the buyer is.

Real estate companies must make sure their employees and agents are well aware of common scams and frauds ( ID Verification ) that are prevalent in the real estate sector. They should take measures to educate employees of different techniques used by criminals and fraudsters to use properties to hide their money. Awareness lectures must be given to employees to make sure they know about typical phishing and social engineering scams.
Another certain way to avoid real estate frauds is to verify both the parties in a real estate transaction. It is up to the real estate company to ensure that entities on both ends of a transaction are legitimate and have authentic credentials. People on either end of a transaction may be using forged or stolen details. It is therefore essential for real estate companies to use a reliable KYC (Know Your Customer) service that can effectively verify users' identities.

Real estate agents must also verify the authenticity of the property documents provided by the seller and make sure they are in order. All such documents must be checked to make sure there are no errors or misrepresentations. All documents must be in order and clearly legible.

Special care must be taken if either of the two parties in the transaction is overseas. All deals that avoid face to face contact with the owner or other relevant parties must be avoided.

Similar measures must be taken by mortgage providers to ensure the identities of property owners seeking loans. Tenants must also be verified before the leasing of properties.
The Need for Frictionless ID Verification Solutions in Real Estate
Real estate deals are drawn out and tedious as it is. In order to reduce friction in the entire process, businesses must make sure to make the procedure as simpler and faster as they can. Individually collecting and verifying all documents can be tiresome and unnecessarily lengthy. With the help of digitised user verification procedure, as provided by Shufti Pro, real estate companies can authenticate buyers and sellers instantly. The procedure involves ID verification of both parties through ID document verification. This enables them to ensure that they are using authentic credentials to make the sale or purchase.
A number of different documents can be used to verify the identity of a person including ID cards, driver's licenses, passports or any other form of government-issued IDs. The real estate provider can choose to verify the buyer and seller with the document(s) they prefer and proceed to authenticate the sale accordingly.
Parties to a real estate deal can be further authenticated using biometric facial verification. Facial recognition online can be performed through a facial recognition software that has features like liveness detection and 3D mapping that makes it harder for scammers to spoof the system.
To counter fraud in the real estate sector the online identity verification service presents itself as the perfect solution. Shufti Pro's ID verification software uses a hybrid technology of AI and Human Intelligence to verify users within 30-60 seconds. It uses OCR (Optical Character Recognition) technology to extract user data and processes it accurately. This decreases the chances of human error that comes with manual verification methods. The system can obtain client details from their documents to save them the trouble of entering them every time for a process.
ID verification services from Shufti Pro can be used by real estate providers in a number of ways including the processing of transactions, locating properties, detecting and preventing identity fraud, performing in-depth due diligence of customers and complying with regulatory measures. Shufti Pro is focused on providing top of the line online ID verification services to its clients. It caters to a wide clientele base including the real estate sector. Through its AI enabled ID verification service, it can verify users from over 230 countries. Its face recognition ID verification services allows businesses to authenticate their users beyond a doubt. Through its AML background screening, businesses can screen their customers through global AML sanction lists, that allows them to eliminate the risk of money laundering and other financial crimes.
Recommended For You: