BEFORE YOU GO...
Check how Shufti Pro can verify your customers within seconds
Request Demo
No thanks
As data breaches and other crimes increase, regulators must impose strict rules that corporations must follow. Companies must keep up with the evolving regulations and adhere to existing laws to offer enhanced security. Implementing dynamic KYC and identity document verification standards is a practical approach for businesses. These standards enable organisations to comply with regulations whilst mitigating the risk of fraud and money laundering.
Let's dive deeper into the blog to learn the use cases of automated identity document verification.
1. Financial Services
Automated identity document verification has become a crucial part of the financial services industry in this digital age. Not only does it mitigate the risk of identity-related fraud, but it also prevents the sector from heavy non-compliance fines. It helps the industry ensure that all transactions are secured, providing a positive customer experience and building a great reputation for the industry worldwide.
An enterprise-grade automated identity document verification solution is usually used by:
Conventional banks 

Wealth management companies

Credit card firms

Insurance enterprises

Lenders

Brokerages

Foreign exchanges

Payment providers

Cryptocurrency 

Remittances

Investment platforms

2. eCommerce and Retail
ECommerce has quickly become one of the easiest sectors for cybercriminals to penetrate. They have adopted novel techniques to obtain crucial customer information and perform fraudulent actions.
Identity theft is one of the most common scams affecting the sector. Despite the existence of security protocols like SSL, firewalls, and DSL, it is extremely difficult for eCommerce businesses to verify the identity of their customers. Companies must have a suitable identity document verification setup that can identify fake ID documents and other information provided by the customer to address this issue.
In addition, a lack of credibility is one of the main reasons users leave the website before purchasing. Again, businesses may increase consumer trust and decrease cart abandonment by putting in place an ID verification system that is appropriate for their needs. Additionally, organisations that concentrate on combating identity fraud automatically improve their reputation.
With an identity verification solution, eCommerce and retail businesses may reduce fraud and increase revenue by instantly validating people's identities. They will be able to accept sincere customers as a result.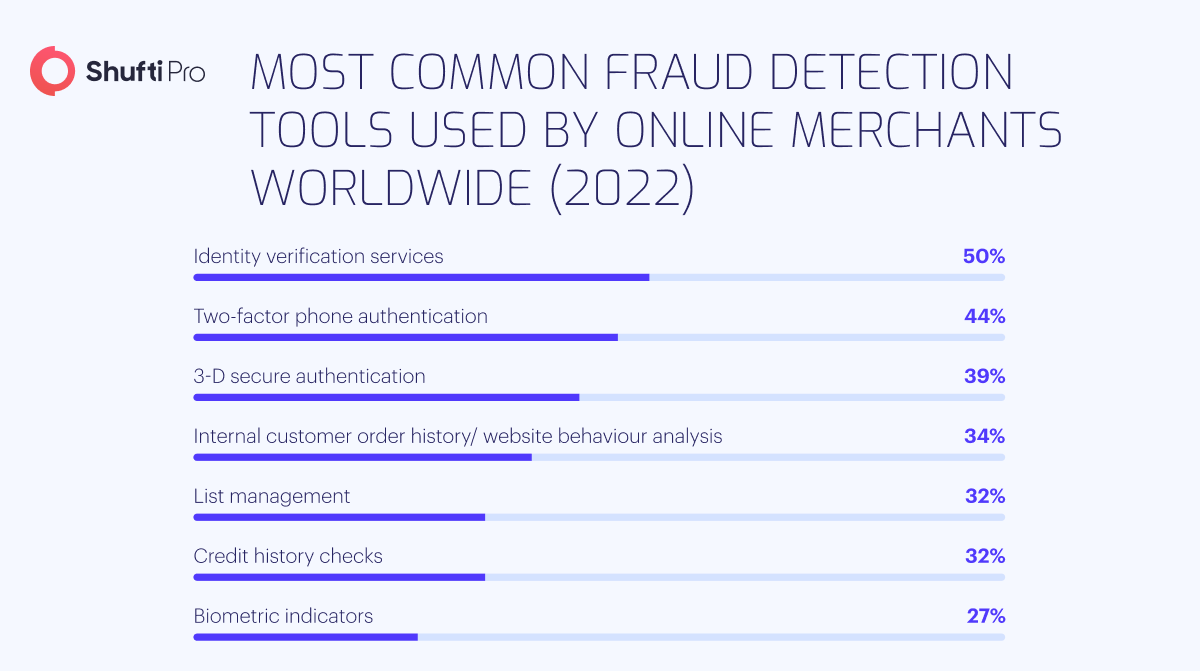 3. Healthcare
The healthcare sector is yet another significant sector where identity verification is used. Undoubtedly, the healthcare sector is expanding swiftly all over the world as a result of high-tech innovations. However, it's also apparent that the industry has encountered several risks, such as identity theft and data breaches due to these advancements. Such risks place a patient's medical records in the wrong hands, and improper identification may result in life-threatening drug and diagnosis blunders.
By implementing digital document verification, healthcare organisations may provide services with greater efficiency and efficacy. You can cut costs whilst protecting confidential patient information through sophisticated identification verification procedures.
An automated identity document verification solution makes it simple for healthcare organisations to:
Confirm patient identity to follow HIPAA requirements

Process distribution of prescription medicines

Onboard patients remotely

Reduce wrong updating of medical records, transfers, or releases

Minimise losses brought on by fraudulent claims and invoices

4. Government
False unemployment claims have cost the US $200 billion since March 2020. This loss was primarily caused by identity theft. Fraudsters claim stolen identities by using personal information obtained during data breaches.
Government organisations use identity document verification solutions to deliver services quickly and securely while ensuring that sensitive, Personally Identifiable Information (PII) is never exposed.
Online identity document verification is essential for many government services, including:
Applications

Communications

Payments

Healthcare programmes

Business registration

Employment programs

Surveys

Voting

Taxes

5. Education
The COVID-19 pandemic forced schools and institutions to convert to online education and expedite their digital transformation initiatives. However, this raises further concerns about fraud and a bad reputation. Schools and other educational institutions can ensure that online students are who they claim to be with a reliable identity document verification solution. Consequently, they can:
Boost the effectiveness and efficiency of student services

Serve an international group of students

Maintain the institutions' and students' academic integrity
The automated identity document verification process helps the education sector in the following areas:
Distance Learning:

Confirm that only enrolled students are present in lectures and classes.

Proctoring Services:

Validate students before their online exams.

Colleges and Universities:

Offer new students a quick and simple registration process.

Continuing Education – Assure that work done by distant students is appropriately credited.

6. Telecommunications
According to the Communications Fraud Control Association (CFCA), identity or subscription fraud accounts for up to 40% of all crimes in the telecom sector. Due to negative customer experiences, it not only results in financial loss but also harm to their reputation.
Besides identity fraud, the telecom sector faces various risks, such as call transfer scams, vishing calls, and account takeovers. These threats can be significantly reduced using a customisable identity document verification solution. Telecom firms can stop fraud, save time and money, and contribute to ensuring seamless client experiences with a reliable identity verification system.
How Can Shufti Pro Help?
Shufti Pro's automated identity document verification solution validates an individual within seconds and helps businesses onboard legitimate customers in real time.
Here's what makes Shufti Pro's identity document verification solution stand out:
100% automated verification

Secure customer enrollment

Real-time proof of identity

Identity fraud protection
Still, have any queries on how an automated identity document verification solution keeps scammers away?