BEFORE YOU GO...
Check how Shufti Pro can verify your customers within seconds
Request Demo
No thanks
When businesses brainstorm ways to scale, they generally think about focusing more on sales. However, billion-dollar companies can assure you that growth depends on a positive customer journey. 
The onboarding process is your customer's first impression of the company. If accurately and conveniently executed, it can lock the customers for years to come. A recent study revealed that out of the 216 customers surveyed, more than 90% felt that the companies they take services from "could do better" when it comes to customer onboarding processes. An additional 63% stated that when opting for a service, the business's onboarding process plays a crucial role. 
What Makes Shufti Pro a Customer Onboarding Expert?
In 2020, Shufti Pro bagged the Happiest Customers Award for acquiring a customer satisfaction rate of 92%. Being the provider of one of the fastest ID verification services, the company has also won numerous other awards for providing outclass customer support and user experiences.
Suggested Read: Shufti Pro Bagged "Product Leader" Award with 92% Customer Satisfaction
What's the Risk of Sticking with Legacy Processes? 
Even the most advanced legacy software is no longer safe from today's tech-savvy criminals. On top of their high vulnerability to cybersecurity threats, upgrading technologies is crucial for staying up-to-date with the latest customer trends and expectations. 
If you're not sure where to begin, here are five tech upgrades you should make to give a new life to your customer onboarding process. 
1- Go Contactless
Customers today have become hesitant towards processes that require too much physical contact, given the consequences of COVID-19. The latest technologies provide companies with a chance to offer safer communication channels. How? Through contactless user interfaces and minimal touchpoints. 
For instance, financial institutions can use biometric facial recognition technology instead of manual processes to verify customer identities during the initial stage of onboarding. With this method, legitimate customers can be onboarded remotely, in less than 30 seconds, and that too with the highest level of  convenience. 
Suggested Read: 5 Key Questions about Facial Recognition Answered by Experts
Another contactless technology businesses can opt for is Near-Field Communication (NFC). NFC-based identity verification processes allow customers to sign-up with a simple wave or tap of a card. Leveraging such technologies during the onboarding process can make your customers feel like the company is staying ahead of the curve. 
2- Use AI for Automation  
Some of the largest companies worldwide are using AI to upskill customer onboarding processes. Optical Character Recognition (OCR), for example, uses AI to extract data from documents through an automated process. This eliminates the need to manually type in data, making customer verification smoother for both the customer and the business. 
Download White Paper: Fully Embracing Digital Transformation with Automated AI OCR Engine
AI is also crucial for enhancing security, particularly for the prevention and detection of fraud. AI-powered technologies such as biometric authentication systems and document verification solutions have the ability to weed out suspicious transactions, identity thieves, and countless spoof attacks. This is an added bonus for businesses as it leads to the timely detection of customer onboarding frauds. 
Download Report: NFC Verification: Not Cutting Any Corners With Remote ID Authentication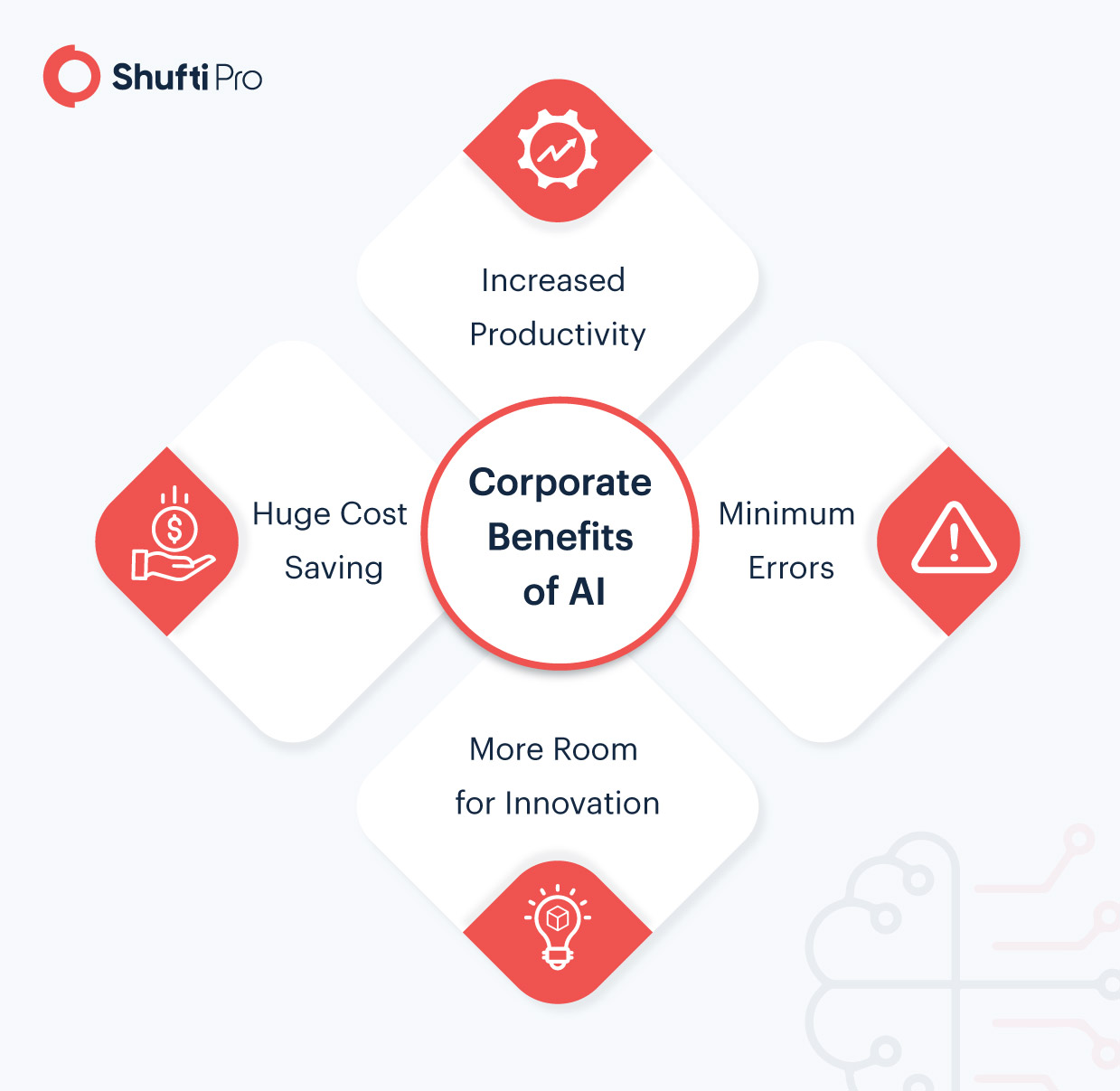 3- Invest in SaaS Tools 
Software-as-a-Service refers to the method of delivering applications by making them accessible via the internet. For companies, SaaS tools are becoming highly beneficial as they reduce the upfront costs of software installation as well as ongoing costs such as hardware maintenance.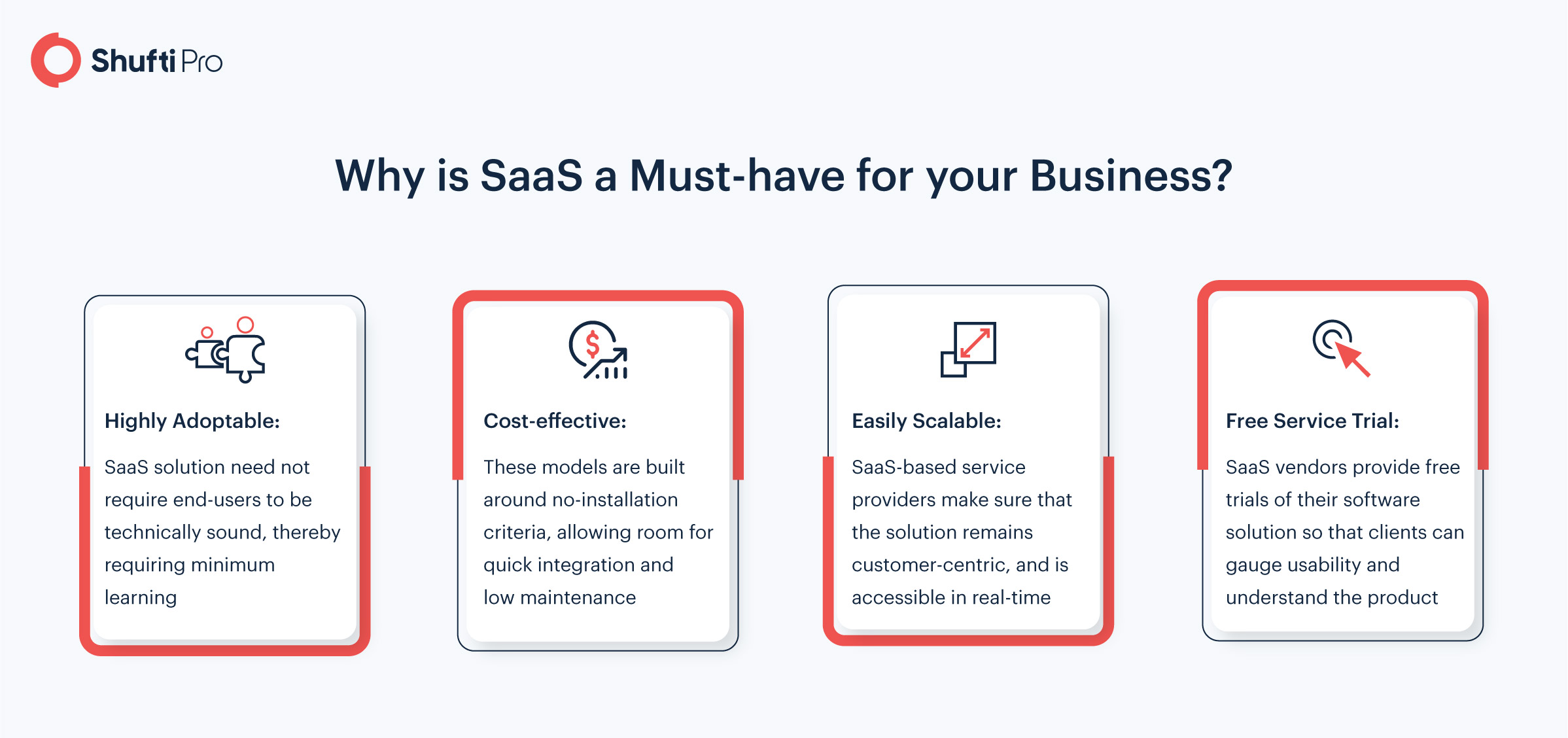 In terms of customer onboarding, SaaS tools can streamline various processes. For instance, identity verification is a task that must be performed by businesses during the initial stage of onboarding. VConnect, a Legos-based tech startup, opted for Shufti Pro's face verification, document verification and address verification solution to automate online customer onboarding. With the help of real-time identity verification, the company was able to increase its credibility, enhance security and the customer value offered by their venture.
Suggested Read: VConnect to verify new businesses on its platform via Shufti Pro
4- Opt for Cloud Computing 
Cloud computing is a common-day technology that is used for storing data and delivering computer services over the internet. This means that servers, databases, analytics, software, and networking becomes possible over the internet, regardless of the geographical location. 
What makes it crucial for customer onboarding is that with the help of cloud computing, a service can become accessible 24/7, from anywhere around the globe. A simple upgrade from traditional storage methods to cloud data storage expedites customer enrolment. Additionally, cloud-based SaaS tools require customers to verify themselves only once, after which the tool automatically adds all necessary usernames, passwords and other details behind the scenes. This greatly simplifies the process for the end-users. 
5- Go For RegTech Solutions 
RegTech solutions allow companies to create the perfect balance between maintaining customer satisfaction and staying compliant with regulatory obligations. Know Your Customer (KYC) and Anti-Money Laundering (AML) regulations have been mandated for all financial businesses, making companies liable to perform various procedures during the initial stage of onboarding. Examples include KYC verification, KYB (Know Your Business) authentication, AML screening, and more. 
Lengthy and complex onboarding processes result in higher drop-off rates, increased churn rate and dissatisfied customers. The best of both worlds can be unlocked with the use of RegTech solutions. Not only are they cloud-based, but also fully automated, AI-based, and provide results within seconds. As a result, companies are able to stay compliant while customers reap the benefits of rapid and convenient services. 
Suggested Read: AML Checks: An Emerging Frontier in RegTech Revolution
Bottom Line 
If there is one business-related resolution you vow to complete this year, make sure it's to revamp your current technologies. It's worth investing into given the long-lasting impact it has on customer experiences. Enhanced client onboarding processes can help elevate your brand image, leading to higher rates of customer retention. This will ultimately allow you to scale your business. 
Given that customers are the primary assets of businesses, why not invest in technologies that would make them choose you over and over? Avail the services of Shufti Pro today to reap the benefits of one of the fastest IDV providers.